Enjoy the beauty that central Paris has to offer with this recently renovated yet historically charming apartment, located in the 7th arrondissement and only a few steps away from the Hotel Matignon (the residence of the Prime Minister).
Located on the 2nd floor of a late, 18th-century building, the apartment features a large living room with a south-facing balcony, a comfortable kitchen, one laundry room, and a total of three bedrooms, including one master, all of which have their own bathrooms and closets. One large hallway connects all of the rooms, providing plenty of room to roam around and entertain. While recently renovated, the apartment maintains its original historical charm with its 3.70 m high ceilings, elegant parquet floors, stucco detailing, and cozy fireplace. Whether a comfortable family home or a Parisian pied-à-terre, this apartment is suited to fit all those who enjoy living in the central city.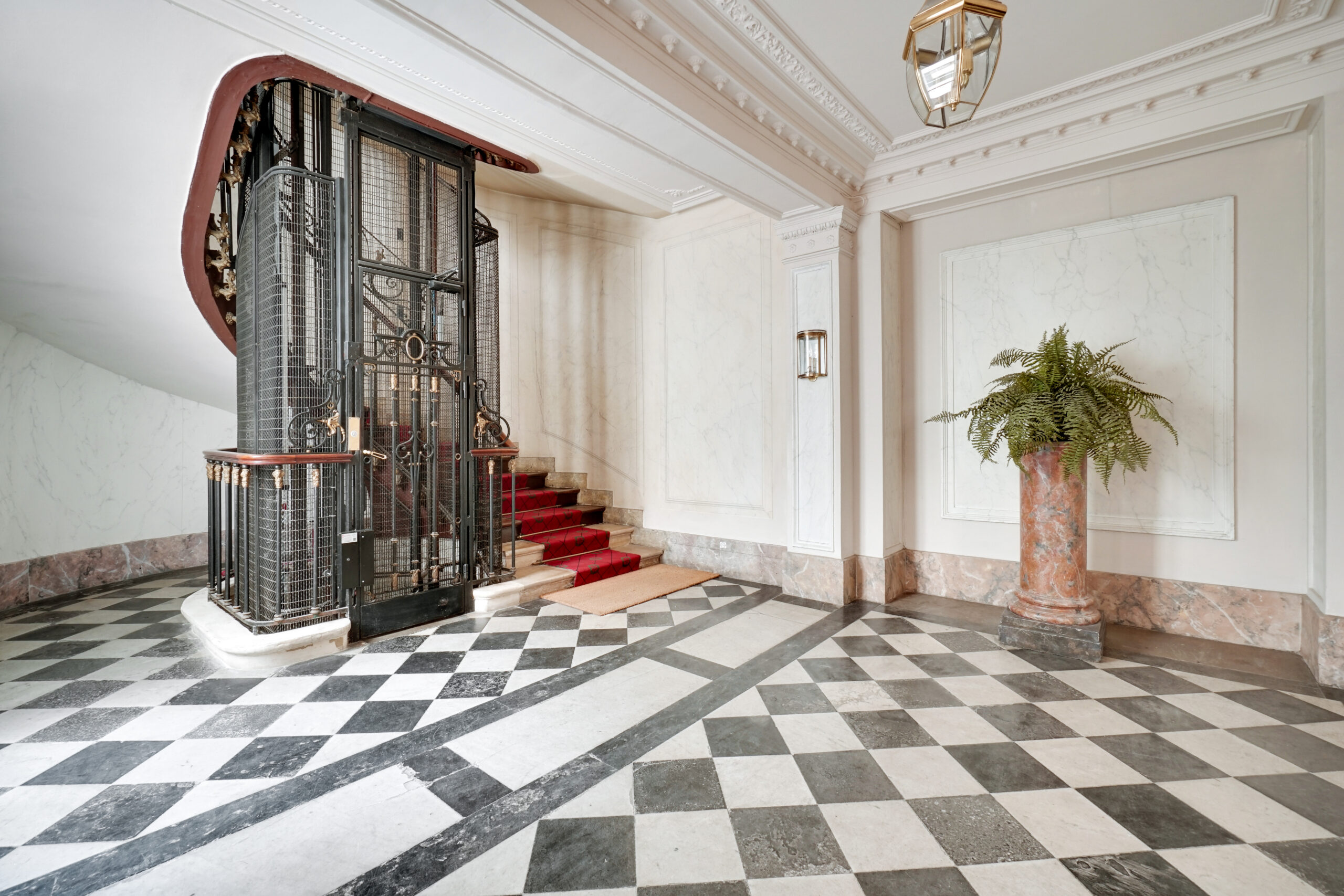 Impressions
Sit back, get comfortable, and stay warm in the living area.

A kitchen of style and functionality.

One of three bathrooms.