As one of the first properties to be built upon Glen Beach, this bungalow is chock-full of charm and potential. Drenched in sunshine and buffered from the less desirable elements with wind-protection, you can step directly from the property onto the glorious stretch of one of South Africa's most popular and beautiful beaches.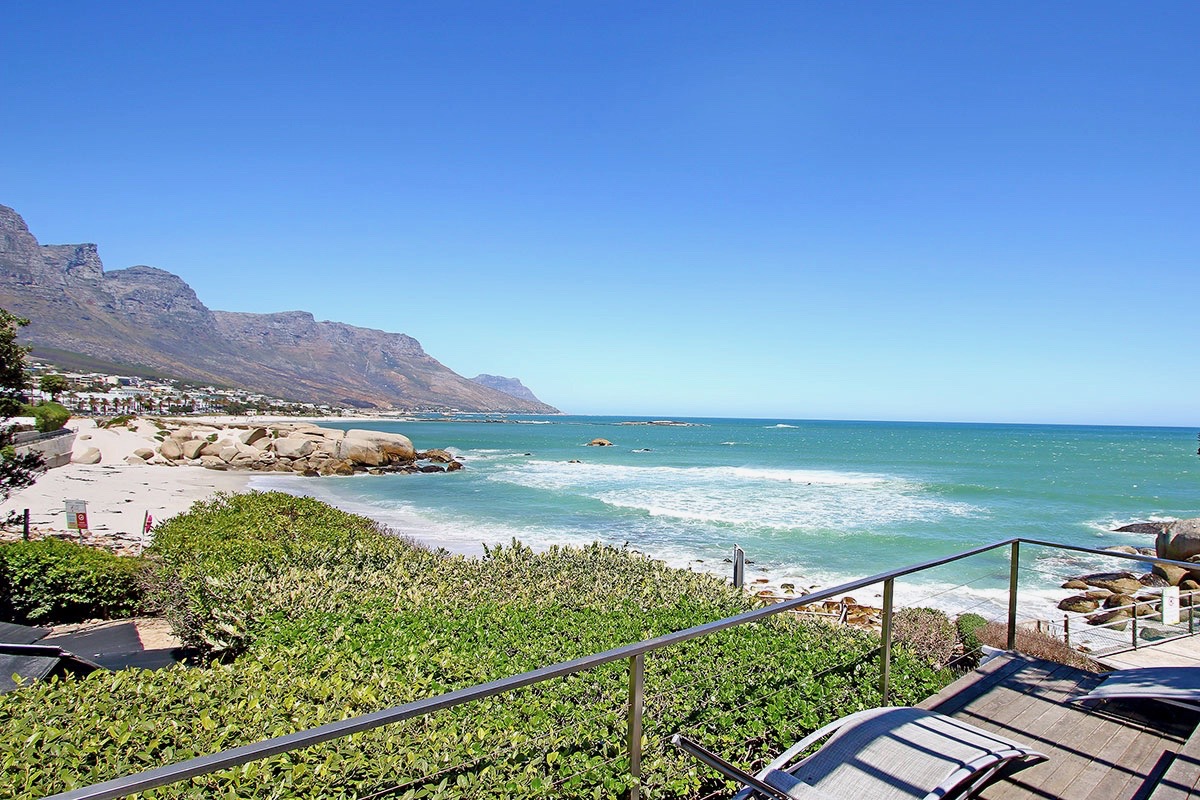 The house's age lends itself to a sense of character; the interior is a blend of tasteful and playful. Plush cream sofas and straw mats serve as a soothing canvas, layered from the ground up by warm wooden furniture and blocks of cobalt and spring green. In a way, the interior echoes the enchanting surroundings of the Camps Bay strip, by oscillating between vibrant and neutral tones and allowing natural light to flood through the windows.
Equipped with four bedrooms, a spacious living room and dining area, and a large terrace, this is a home that can suit a variety of lifestyles: it can be a lush and solitary retreat for a couple who adore entertaining guests, or an idyllic family home for a clan of budding sea-swimmers and surfers. It is also a short walk away from the trendy restaurants and beach bars that populate the Camps Bay strip for the days you'd prefer to hang up your apron and dine out.