At the end of a cul-de-sac, away from the buzz of the street, is an open-plan futuristic house where one can take refuge. The complex architecture of this property, which is made up of different structures, was developed from different construction phases starting from the 1960s. Having been newly renovated in 2016, there is no doubt that a modernistic flair has been embedded into the property. Designed with high-quality materials, the product is a state-of-the art house that is simultaneously functional and appealing.
The exterior, at first glance, modestly conceals the fantastic interior that lies inside. The open-plan structure of the house invigorates each room and makes the property feel more spacious. The extensive windows that range from the floor to the ceiling provide a panoramic view of the beautiful meadows which surround the property, whilst further illuminating the space. The interior consists of three bedrooms, three bathrooms, a fitted kitchen, an outdoor garden area, and a living room. The high-tech nature of this house is exhibited through the free-hanging rotatable fireplace, and the kitchen equipped with a multitude of modernistic components. Aside from the contemporary aesthetics of this home, it offers tranquility and peace, settling on two expansive hectares of land.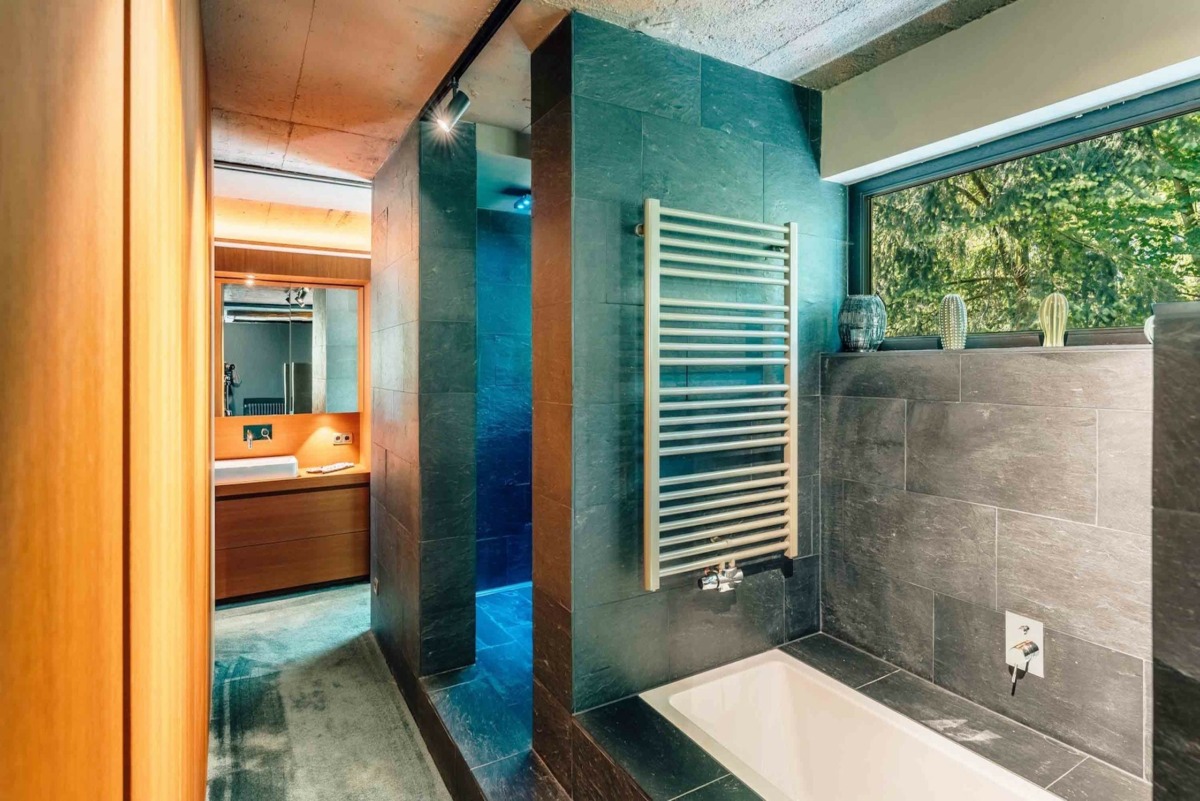 The house is located in one of the top residential areas of Cologne. Bensberg is known for its stunning historic architecture, epitomized by the impressive baroque castle which today houses a luxury hotel with a star kitchen. All daily necessities can be easily reached, such as shopping boutiques, supermarkets, banks, and cinema. Its accessibility to motorways and public transport is also very efficient. An escape into the natural world is also a possibility, with the Wahner Heide nature reserve in the immediate vicinity. The simultaneous modernistic and rural nature of this house makes it the perfect getaway and oasis to reset and renew yourself.