It is three a.m in Berlin and there are several hundred nearly naked bodies swaying, heads tilted back in tranced-out bliss, pulverized by the relentlessly throbbing kick drum pouring out of the bone-rattling Funktion One soundsystem at Berghain.
It is almost entirely dark, dense with artificial fog and cigarette smoke. The beat is fast and overpowering, hypnotically luring everyone into a physical unison. This is the libertine capital of the world, where the sweat-slicked bodies around are felt before seen—and calmly flitting through a case of vinyl above the crowd is Marcel Dettmann, resident DJ of Berghain since 1999. He selects a new record and looks out to the crowd.
At his home, Marcel sips a coffee on the couch as the dishwasher hums. "I grew up in the countryside about a half an hour east from Berlin," he says, tossing his daughter's plush mouse doll aside to make room on the sofa, "it was a quiet place—we had a lot of lakes nearby and the woods. As a boy, it was perfect. We could do anything we wanted."
This sense of freedom carried on throughout his life—exploring the emerging club scene in '90s Berlin and going on to become one of the most renowned techno DJs and producers in the world. Marcel has become something of an international ambassador for Berlin techno, playing at nightclubs around the world: from Buenos Aires to Ibiza, Tel Aviv, Florence, Tokyo and back to play his monthly set at Berghain. He was tapped to created a mix for the legendary DJ Kicks, not to mention his productions, which have become staples in any techno DJ's library.
This portrait is part of our ongoing collaboration with ZEIT Online. Head over to ZEIT Magazin Online to see more images and further insights on Marcel.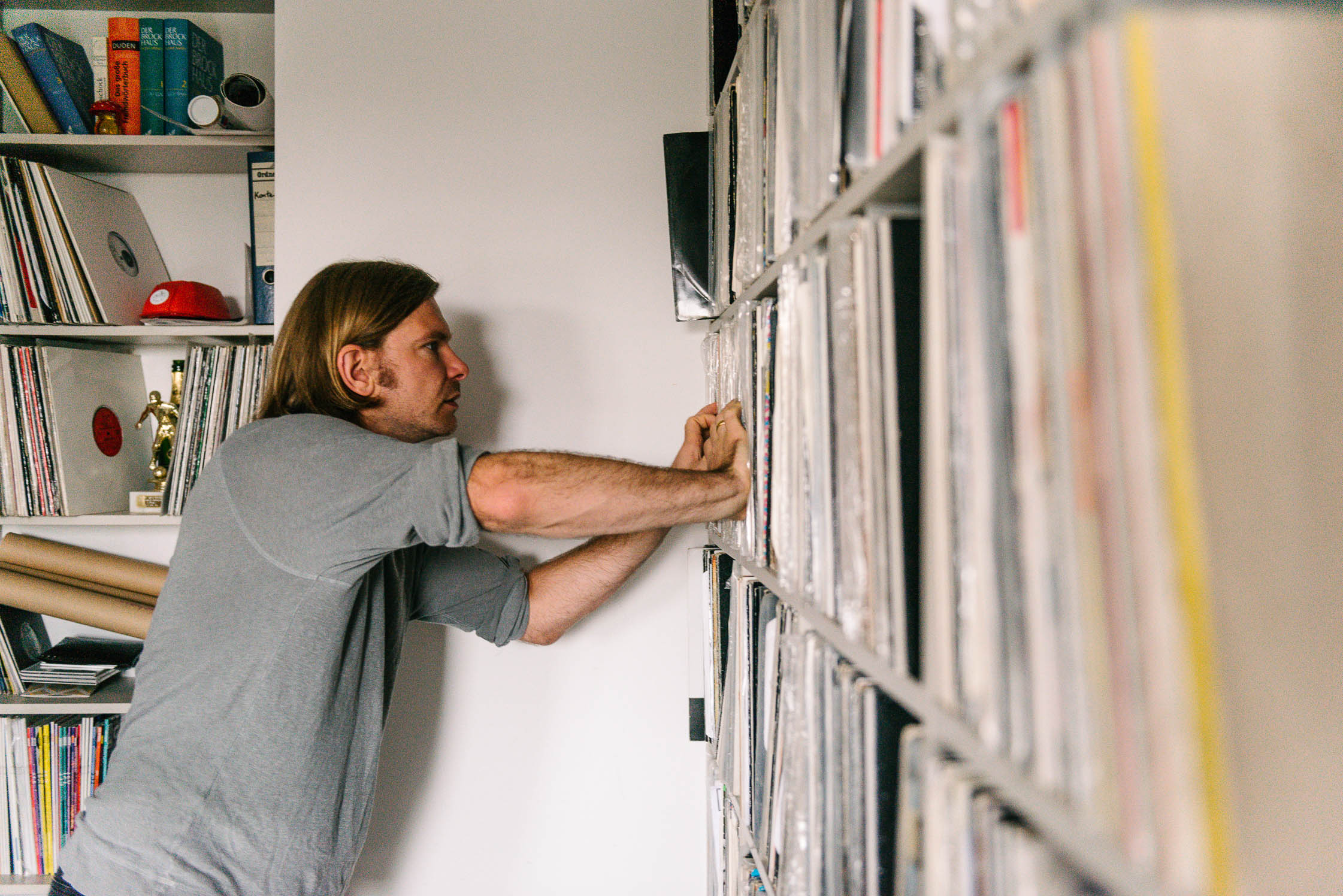 Despite his notoriety as a DJ, seeing Marcel padding around in his socks dodging toy cars on the carpet, it's difficult to imagine him being the conductor of the Dionysian mayhem that occurs at Berghain. He lives in an apartment in Prenzlauer Berg, a quiet neighborhood of Berlin, with his wife and two young kids—whose presence is immediately felt. In the living room, his son's crib brims with tiny multi-colored animal shaped toys. On the wall is a print by friend and photographer Friederike von Rauch and underneath it are a series of drawings from Marcel's daughter. "I told her this is one of my favorite pieces of art and she started hanging her own art here," he says with a laugh.
His apartment was designed by Studio Karhard, the very same architecture firm that designed Berghain and Panorama Bar. The sparse, utilitarian minimalism of Berghain is somehow echoed in Marcel's home, with exposed concrete walls and pragmatic storage units that seamlessly integrate into the space. "I've lived in this apartment for four years now—but it's time to move soon. I have to move every five years otherwise I get pretty bored of my surroundings. I feel really comfortable here in Prenzlauer Berg with the parks and everything. Our family is getting bigger so it would be nice to have more space. It's also good to have a new perspective on things. It keeps your mind fresh—so now I know," he snaps his fingers, "that I have to move."
Marcel is used to states of flux as a touring DJ—over summer he only gets to spend a handful of days a month with his family and his schedule has him roving all over the world. "Often I only get two hours of sleep or no sleep at all. Sometimes I'll leave a club at six or seven in the morning and have a flight at nine so I have to go straight to the airport and arrive in the next city seven hours later. It's not necessarily something you want to share with your family!" he says.
"If you went to an EBM party and afterwards to a techno party you'd also say 'okay, techno it is.'"
As a young man listening to Depeche Mode and going to aggressive EBM (a hard-hitting genre offshoot of industrial music) concerts, his curiosity led him to find newer music, "At some point a friend of mine showed me a CD called Logic Trance. And after this, my view on music changed completely so I became really into techno and I split off from this EBM stuff."
But, he truly discovered techno while exploring Berlin's clubs. "In 1993 I went to Tresor [one of the first techno nightclubs in Berlin] for the first time and realized, 'Yeah, that's the sound I like.' EBM was really physical, and very masculine—always with a bunch of shouting guys at the parties. Techno was more introspective and nicer. If you went to an EBM party and afterwards to a techno party you'd also say, 'Okay, techno it is.'"
Now a consummate pro behind the decks, Marcel's beginnings as a DJ could not have been more humble—being exposed the concept of DJ'ing at a local Jugendklub (a German YMCA of sorts). His first forays into mixing tracks had him racing back and forth between two hi-fi systems, turning the volume down when one side's track was over. "My music teacher told me that if I wanted to DJ then I needed a mixer. I had no idea! So he gave me a mixer from a friend—it had no headphone connector. Then I bought my first Technics turntable when I was 15, which had pitch control."
This time of discovery was a turning point in Marcel's life. Today, he hopes to create these same moments of techno conversion while on tour, "A lot of people ask me 'Hey, why are you playing at these huge festivals?' Or, 'Why are you playing that party in Ibiza?' I see it as giving people an opportunity to discover this type of music, whether they like it or not. It was the same for me—if I were to just stay in my hometown I'd be stuck listening to shitty trance and gabber!"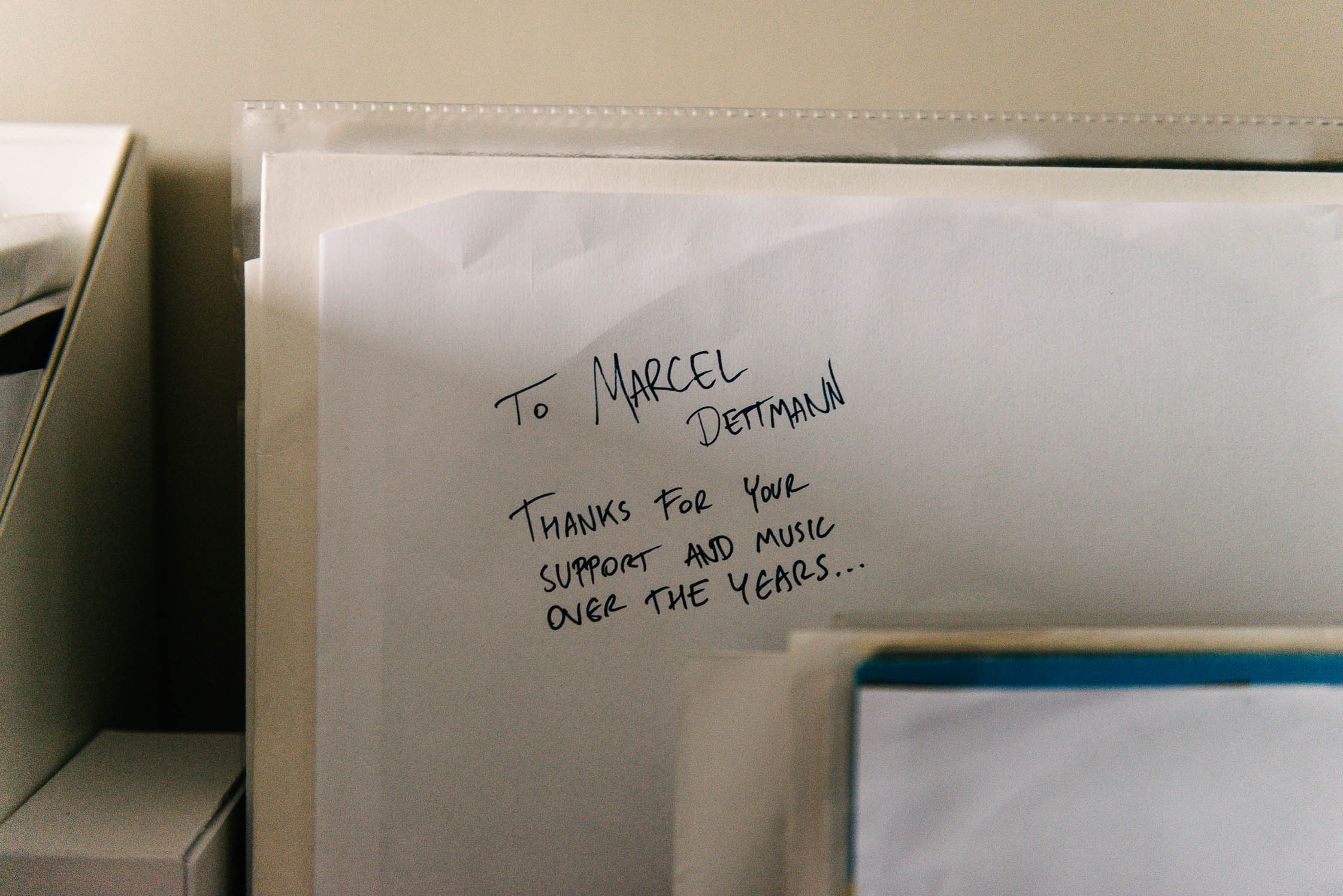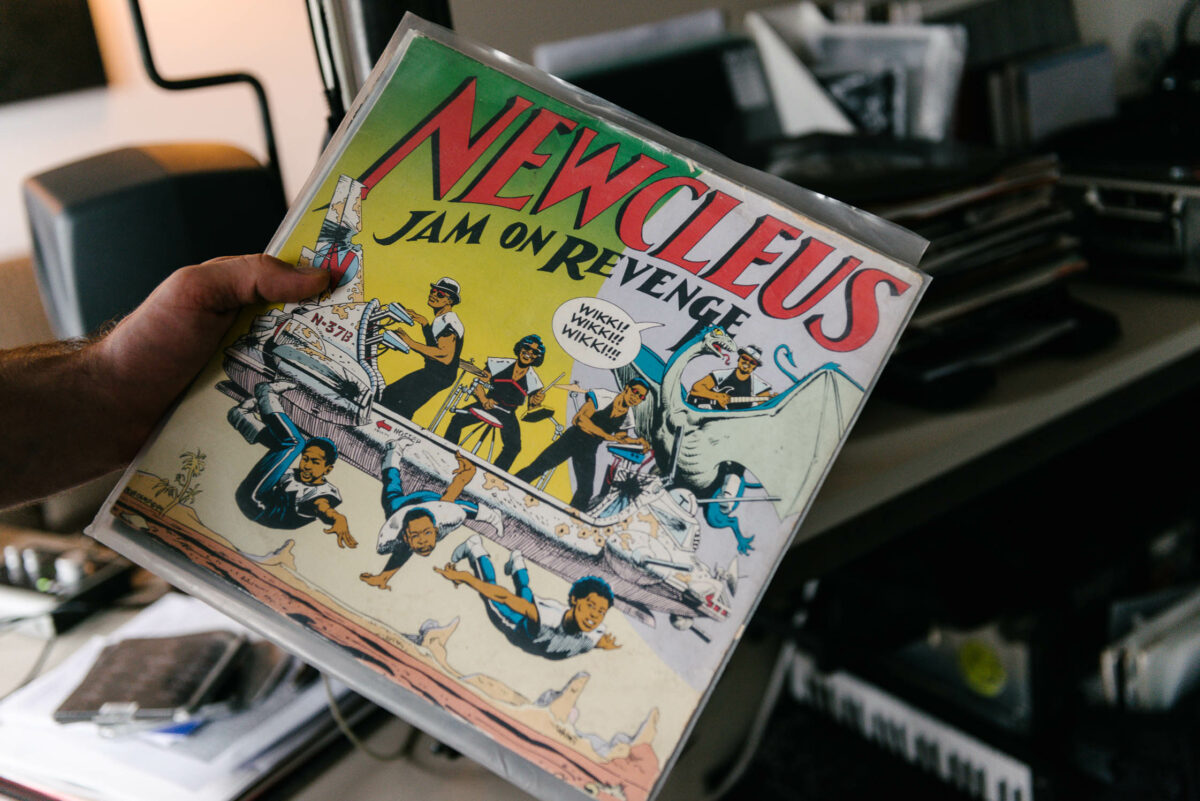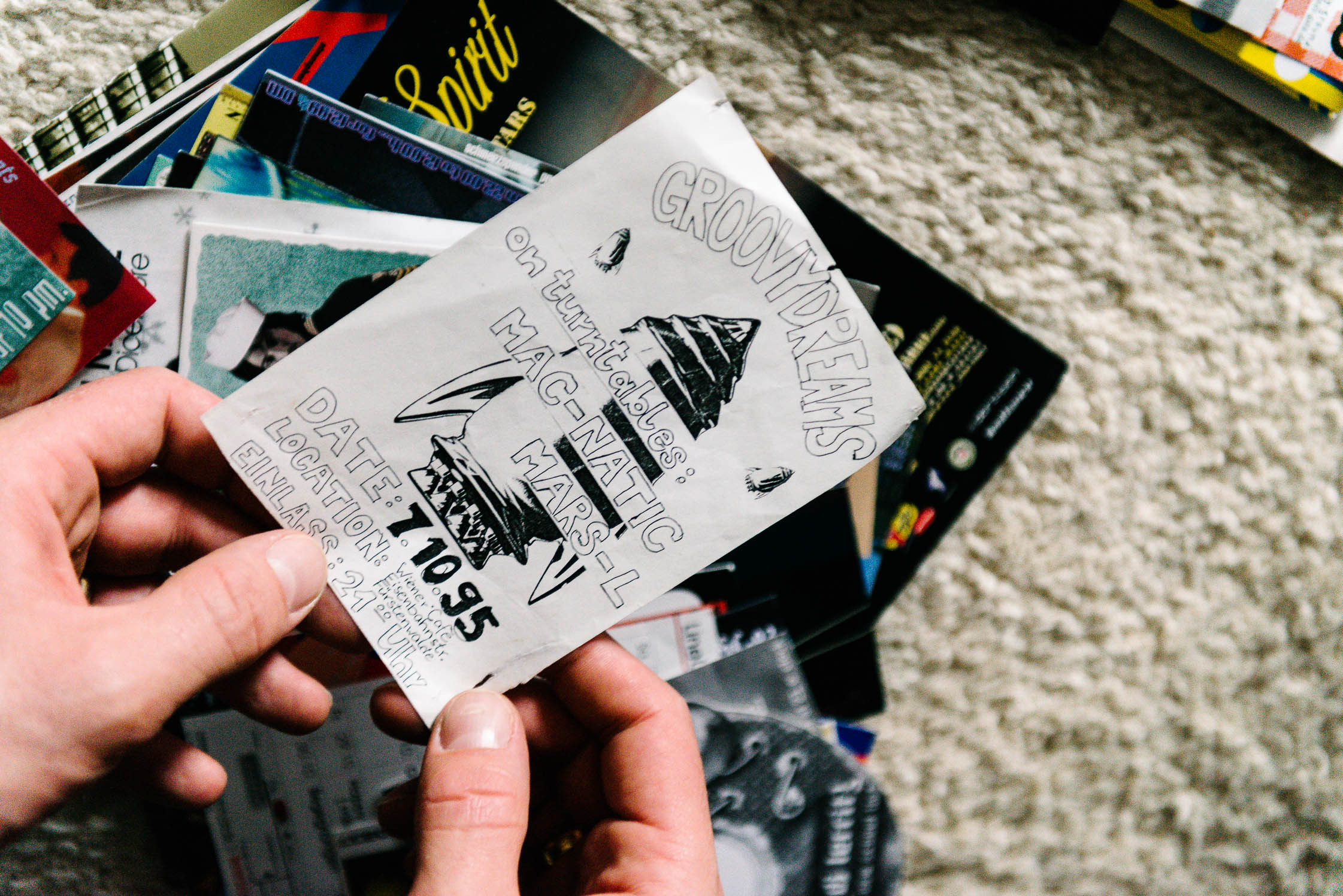 But when Marcel is playing in Berlin he doesn't have to contextualize his style of techno to his audience at Berghain. Housed in a former Vattenfall power plant in between the neighborhoods Kreuzberg and Friedrichshain (from which the club derives its name), Berghain is now regarded as the pre-eminent techno club in the world and is even officially recognized to be a site of cultural significance by the German government. Since opening in 2004, Berghain has been the center of the techno vortex in Berlin, with a mythos surrounding the debauchery that takes place inside—owed to a notoriously tough door policy and photo ban keeping an air of mystery to those on the outside. It's a novelty Marcel embraces: "I love clubs that don't have cell service. Places where you can't make phone calls or anything because you're in a bunker or something. That way, people don't have any opportunity to post something, they don't feel obligated to show their friends where they are and what they're doing. That way everyone's more focused on talking to the people around them, or getting a drink at the bar."
Marcel is deeply entrenched in the world of Berghain as a resident DJ since 1999, beginning at Berghain's predecessor, Ostgut. "I play at Berghain once a month and over the last ten, maybe 15 years I've noticed that the club scene has been getting more and more international. And that's a really nice thing in a city like Berlin, the capital of Germany, with its history. Now, people are coming from all over the world. In the '20s Berlin was a hub for nightlife and culture and it's all returned! I'm really proud. Now you've got people coming to Berlin just for a weekend. There's such great energy! Like, if someone comes here from South America for the first time and tries to get into Berghain and they manage to be let in by the bouncer, it's a big deal for them. They travel from very far away and are so excited to get in—it's a great moment! And all these great moments come together in this one club so that's why it's so special."
"I never wanted to be someone who has to 'focus on their job.' But sometimes you need focus—otherwise you lose everything."
But, despite working in this rather wild environment on the weekends, Marcel is at heart a family man. "I could imagine that people think a lot about how kids affect their lives. They think 'Hey, I have kids! Maybe I can't do this or that anymore.' I didn't think about it really. I always wanted to have kids! So when I met the right person, wasn't a big deal. Then when I had kids of course some things changed. But I'm growing with it."
One such growth is the separation between work life and personal life forged into the layout of his home, a home that unusually features a sound isolated room-in-room where he can listen to new records. With the door closed, the room feels more like a boutique record shop than a home. He also has a dedicated studio outside of his home for working on his productions, "I needed a place where I could go for a few hours and just focus on music. I never wanted to be someone who has to 'focus on their job.' But sometimes you need focus—otherwise you lose everything. You lose your family and your music because you're a little bit here and a little bit there. Before, I was doing everything at home. That's something that changed when I had kids but I did it because I want to spend time with my family. When my family is home I can't sit in my home studio and hear my kids playing while making music! I can't do that," he says earnestly.
But Marcel doesn't see himself slowing down his career as a touring DJ anytime soon, it's clear he completely loves what he does. "I'm also a person that things just… happen to. I don't plan things out too much. If I want to do something, I just do it," he says matter of factly, "I can imagine there is something else I could do, but I can't say, because I love DJ'ing. DJ'ing is up here," he says, gesticulating to the ceiling, "and producing is down here. That's why I started quite late with production. I would spend every single euro or German Mark, back in the day, on records. Because I wanted to play in clubs! I wanted to DJ. I wasn't out buying drum machines."
Mix Master: Marcel behind the decks
Some of Marcel's sets—including his 2016 DJ Kicks mix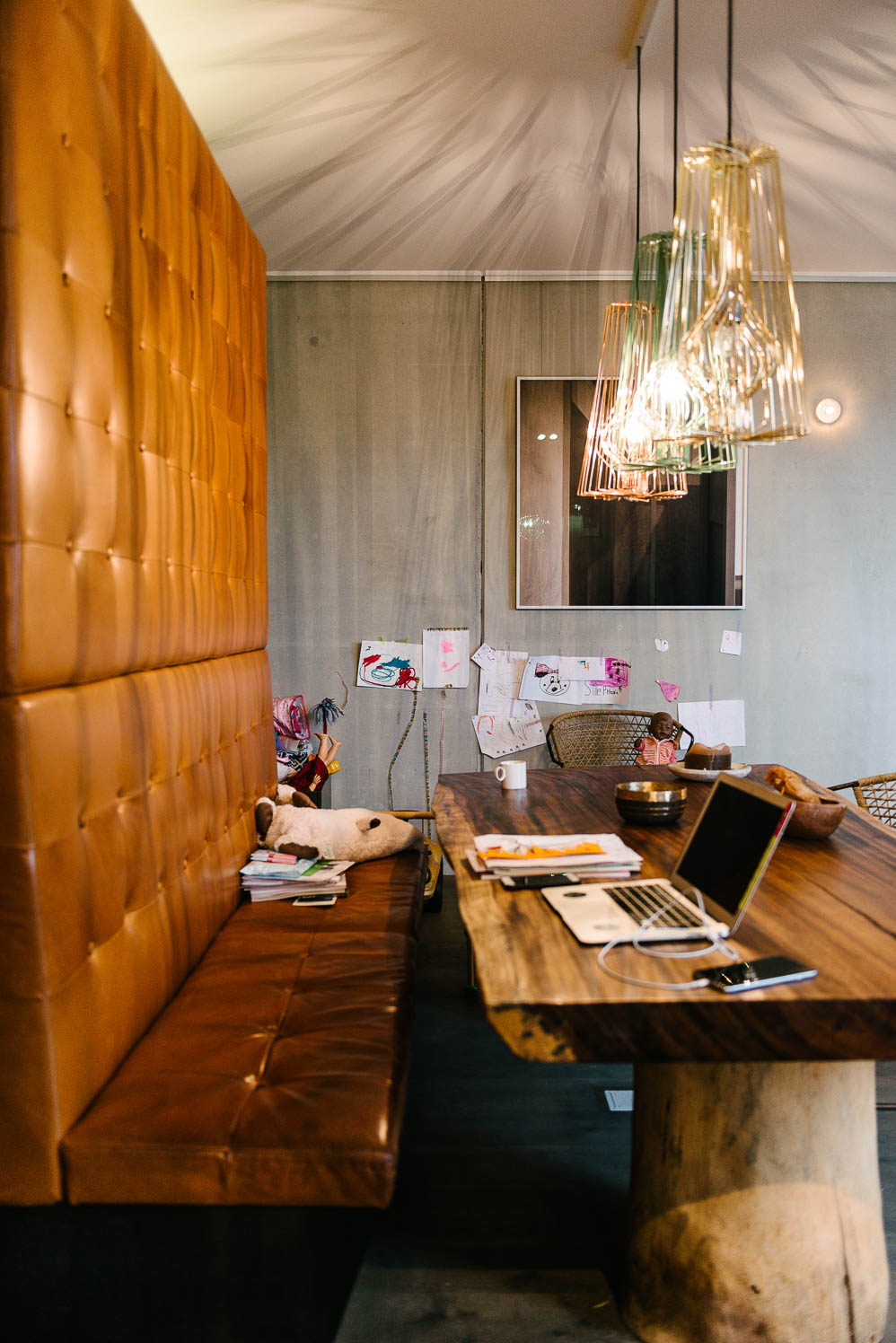 It's this combination of self-determination, a carefree pursuit of music and a strong family life that set Marcel apart from the archetypal image we might have of a DJ—cruising through life, free of attachment. "I could only imagine if you were alone! For me, my family gives me so much strength—so much power! It's amazing. They also help if I'm lost—if I'm stranded in the middle of nowhere and all the flights are canceled, I'm really tired because I just came from the club and I want to hate everything and everybody, then I think about my family and everything is fine."
Thank you Marcel for giving us insight into how you balance your personal and professional life.
Marcel Dettmann is an international DJ and producer whose name is synonymous with techno. He has been a resident DJ at the nightclub Berghain since 1999. In addition to DJ'ing, Marcel has previously collaborated on exhibitions with photographers Friederike von Rauch and Sven Marquardt. He has released records on Ostgut Ton, 50Weapons, Beatstreet and his own Label, Marcel Dettmann Records. You can find him in the best nightclubs around the world or during his monthly set at Berghain.
Be sure to check out the mixes from more of FvF's favorite DJs here.
Text: Kevin Chow
Photography: Daniel Müller