Interdisciplinary approaches to kitchen culture can create new bonds between chefs and the people they serve. Marente van der Valk makes a dent in the culinary world.
The Jan van Eyck Academy in Maastricht is a place for experimentation. Established as a post-academic institute where driven people in the fields of design and fine art can work in labs and take part in interdisciplinary programs, the academy has since broadened its scope to include architects, writers, critics and chefs. It seems like an odd choice, perhaps, to place chefs amongst these disciplines. For many people, the profession is still a utilitarian one, employing practical skills for a practical purpose: to put food on a plate. But to categorize chefs as simply filling up a role in the food service industry is an antiquated notion. In a world where terms like "the slash generation" are used to describe those dividing their time between several jobs and projects have become part of everyday lexicon, it's safe to assume that chefs, too, have a little more to offer than simply food.
This story is part of Culinary Encounters, a joint series by FvF and Siemens Home Appliances that portraits international up and coming chefs and their take on kitchen culture.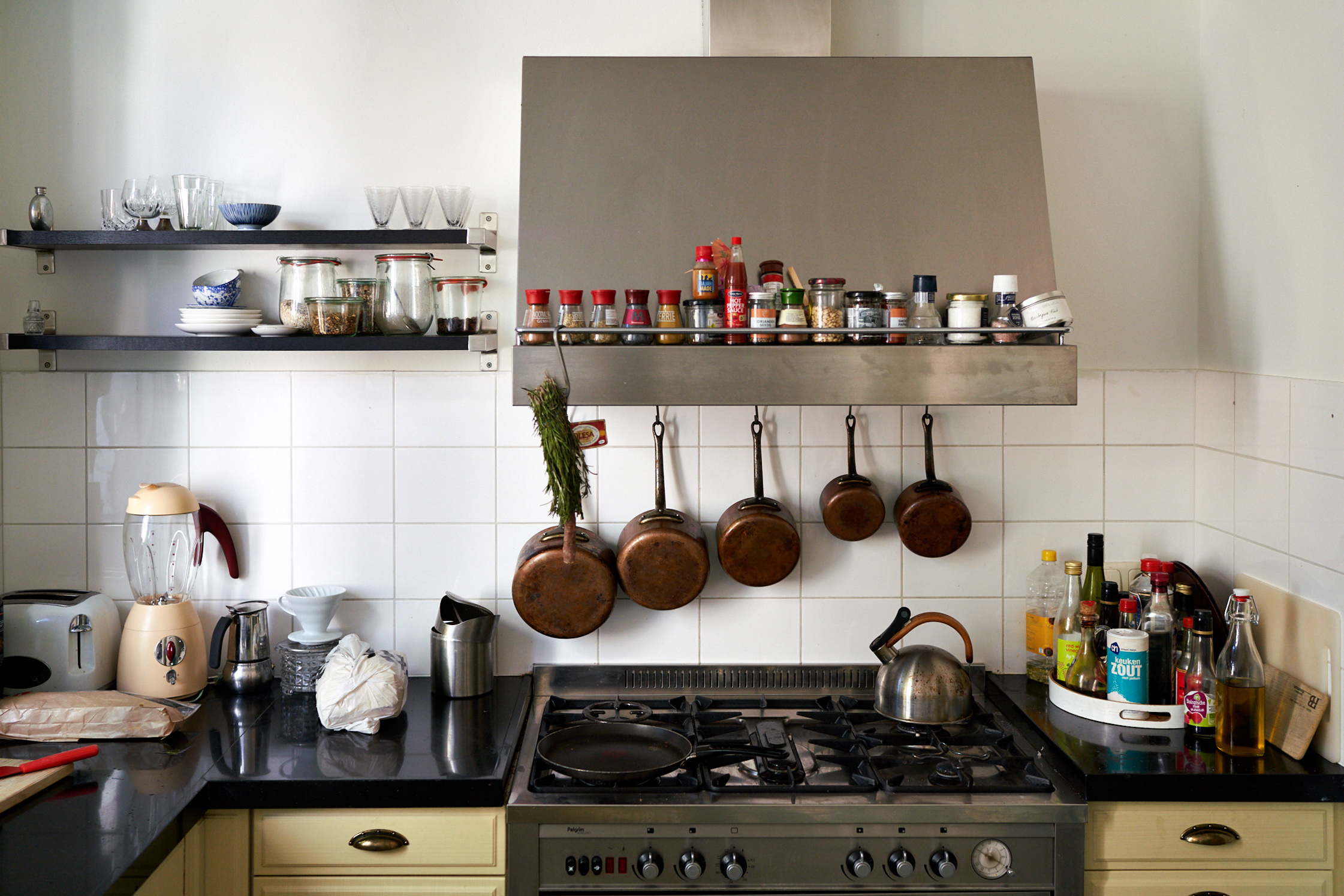 "I'm looking forward to living a much slower, more conscious life."
Marente van der Valk is the perfect example of this next generation of chefs. Originally from Amsterdam, she spent the past eight years navigating the thrilling but chaotic London culinary scene. She's a freelance designer, food stylist and chef, socially engaged and conscious of the influence her profession can have on issues like food security and climate change. Her dishes reflect this passion: deep flavors and varied layers, one bite never quite like the next. The tastes reveal a practice deeply influenced by an international, engaged world and showcase the advantages of multidisciplinary cooking.
The Van Eyck Academy building is a bright, airy place. The minimalist spaces and green garden hint at the recipes Marente might be cooking up in the kitchen during her year-long residency. Simple, seasonal food, both common and forgotten, prepared and paired in a way that surprises modern taste buds. When she speaks, Marente looks for words carefully, her command of the Dutch language slightly lost in the chaos of a freelance working life spent in the English culinary world. She has only just moved to Maastricht, eager to start her residency at the academy, where she is running the Food Lab together with her partner Ed Begley, a musician, producer and chef.
"Moving to Maastricht was a conscious choice for me, to slow down, to make more room for creativity in my life," she says. "I think the Van Eyck Academy is the right place for me to delve deeper into the creative side of my cooking practice." It's a welcoming change, and a necessary one as well, since life as a freelance chef, especially in a city like London, can be very stressful and chaotic. The pressure to always be on the move, always chasing after something, leaves little time for creativity and experimentation. "I think my quality of life will go up significantly, living here. I'm looking forward to living a much slower, more conscious life," she adds.
"I thought that was so interesting, how a product evolves and changes according to the times and ruling zeitgeist."
"I remember holidays in Spain, dishes like an entire rabbit, even the brain could be eaten. I'm sure that would be considered a traumatic experience for most kids, but I was fascinated."
Before starting her residency at Van Eyck, before even picking up speed with her career as a freelance chef in London, Marente was fascinated by product design. Growing up in and around Amsterdam, it was her father's profession that first got her hooked on the craft. He worked at Andrélon, a well-known Dutch shampoo company, whose iconic purple bottle can be found in many bathrooms all around the country. "I remember they published this book once about how the shape of the bottle had changed over the years, from an angular shape to a more round, smooth bottle." Bringing back to mind what started her interest, Marente goes ahead: "I thought that was so interesting, how a product evolves and changes according to the times and ruling zeitgeist."
Marente's culinary career didn't take off until she was well on her way to becoming a product designer, cooking as a way to finance her years in school in The Hague, New York and London. It was the exotic, and again the influence of her father, that drew her to food in the first place. When Marente was a kid, he would travel to Indonesia for work and return with new recipes to cook for the family. Fresh flavors and aromas telling stories about unknown places, whispering tales of local culture through taste and sparking Marente's young imagination. She remembers her father's cooking sessions as precious moments, and cites her experiences as a kid as definitive memories that formed her as a chef: "I also remember holidays in Spain, the strange foods you eat for the first time as a child, all those aromas and flavors you've never tasted before. I loved that. Dishes like an entire rabbit cut into pieces, even the brain could be eaten. I'm sure that would be considered a traumatic experience for most kids, but I was just fascinated."
"Moving to Maastricht was a conscious choice to slow down, to make more room for creativity in my life."
Although design remains part of Marente's professional practice—she does food styling for magazines and books, and the way she presents her food is always a visual feast—it was quickly replaced by food as a main focus after graduating from college. The life of a product designer wasn't quite what Marente had imagined. She chose the field with a slightly outdated, romanticized future in mind, one as an artistic product designer, working with her hands in a messy studio making physical objects from scratch. In reality, the majority of product design jobs involve long days behind a desk in an office, doing little, if any, physical creating. The kitchen carried a different promise: "I like to be active when I work, my kind of energy just doesn't lend itself to a desk job. So when I was offered a job running someone's catering company right after graduating, my focus started to shift. Cooking was something where I could channel all my skills, creativity, and energy."
As a freelance chef, Marente has seen many different kitchens, and was involved with many different projects. She has worked for Tom's Feast, a London catering business that uses seasonal products and forgotten vegetables as the main inspiration for their dishes. "It's important to me to work on projects that have an element of sustainability, ones where a lot of thought goes into what kind of products you use and why," she says.
Marente prefers local, seasonal products, sometimes foraged from the wild. She was a private chef at Drynachan Lodge in the Scottish Highlands, just north west of Inverness, cooking mostly with local Scottish produce like fresh fish, as well as foraged products from the surrounding woods, rivers and hills. Beyond that, an element of social responsibility is important to Marente as well. At Mazí Mas, a London organization that works with immigrants and refugees, she trained women to become professional chefs and take charge of their own lives. "We all have to work to earn money, but I think it's good to also do work that goes beyond just making ends meet, work that can actively contribute to the society we find ourselves living in, and maybe help solve a problem or two", Marente illustrates.
"I think it's about time people started thinking about the culinary choices they make."
There's a common thread running throughout all her projects, something that reveals a part of Marente that's crucial to understanding her practice. Marente cares. She cares about the environment, the impact we have and the choices we make as consumers. She cares about people, too, the chances they do or don't get in life and how we can make sure to bridge divides that seem unconquerable. Cooking and eating together is Marente's way of trying to make a difference, a small dent in the difficulties faced by a complicated world, being well aware of her position in it: "If we make more conscious choices about the food on our plates on a daily basis, we can start making a difference. Also, in terms of food waste. And as chef, you have the position to set an example."
Not that Marente wants to be didactic, or preach loftily with her work in any way. That's not her style: "I like to inspire people with recipes that are plant-based, but I don't want to tell people what to do. I think we should still have the freedom to make our own choices, so if you feel like eating a piece of meat, you should be able to." That being said, there is a clear message Marente would like to get across with every dish she prepares. Eat what you want, but use your common sense. Consider buying seasonal, local products over those flown in from abroad, ask yourself why every dish you make needs a piece of meat, and then maybe conclude that it doesn't. And if it does, make it something special, something to savor slowly.
Perhaps that's the most important message to be found on Marente's plates. Slow down. Take time to cook, to eat, reserve a part of your day to enjoy a moment alone or with friends. Food can function as a social connection between people; through taste, it tells stories you may not have heard before, sharing a dish with a neighbour might bridge a gap that didn't need to exist in the first place.
"I like to be active when I work,. Cooking was something where I could channel all my skills, creativity, and energy."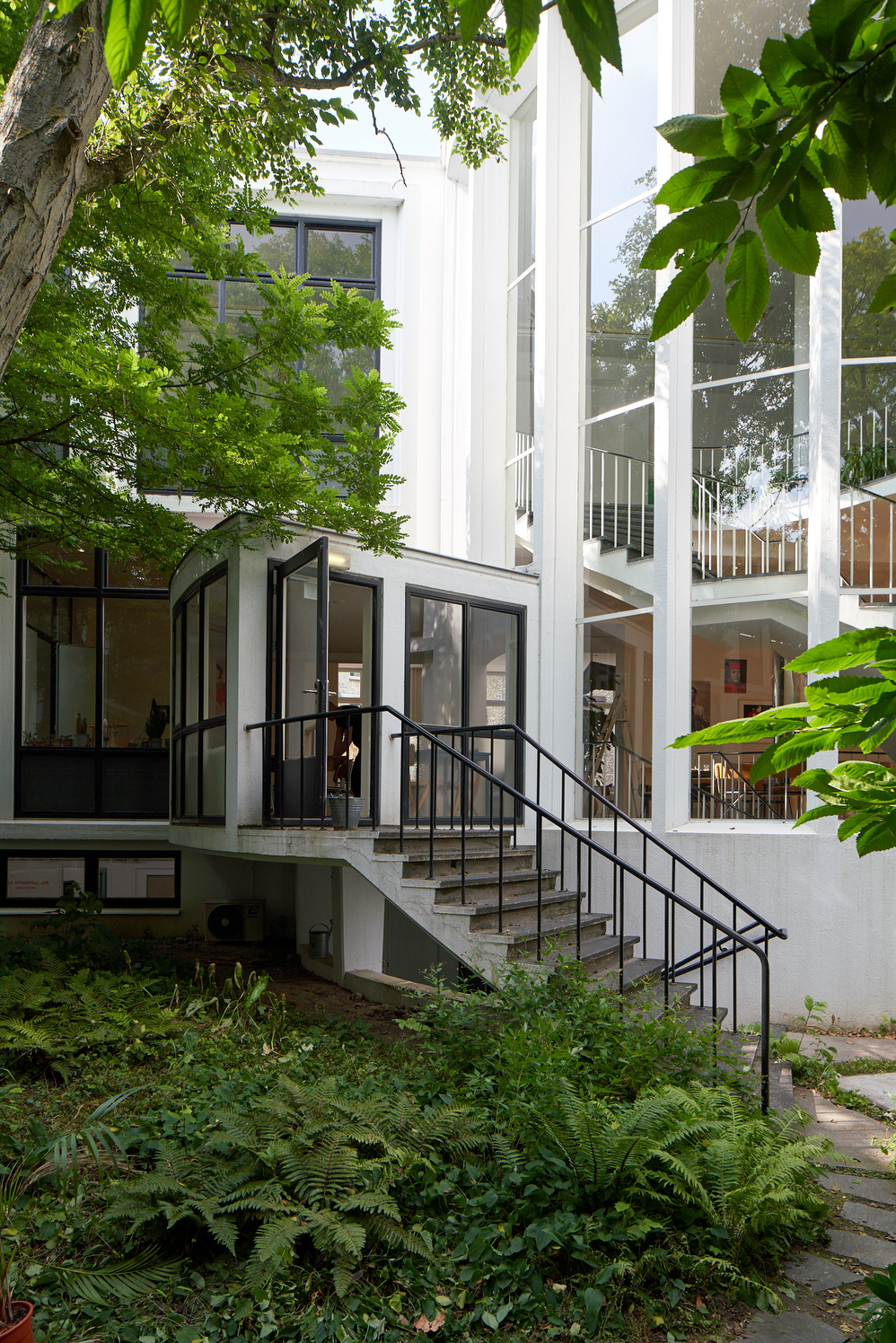 "It's a personal experience to cook for someone, it takes a lot of love and attention."
The experiences from working at Mazí Mas fueled this approach even more: "In Iranian cuisine, for example, the most important ingredient is time. I worked with three Iranian women, and got to learn all about a cuisine not too many people know much about." So far, we don't see as many Iranian dishes doing the rounds in restaurants as we do dishes from other countries in the region. Working with the refugee women allows a chef like Marente to bring these unknown flavors out into the world. "Their cuisine is similar to Pakistani or Indian cuisine, but without too many spices. It's very herb-based, and aromatic. You have to take the time to get to know people to be able to prepare new dishes like these."
Much like her Iranian-influenced recipes, many of Marente's dishes serve as introductions to different cultures, always with a local touch or personal story. She finds her inspiration in the people she works with, gathering influences from North Africa and the Middle East, France, Turkey or Indonesia, and then creating a connection to whatever place she happens to be in by adding a local vegetable or fruit. The recipes always stay true to their roots, but Marente's subtle interventions help to add a sense of familiarity, whilst surprising her guests with new flavors at the same time.
One of her favorite recipes is a soto ayam soup, inspired by a dish her father used to prepare."It's a yellow soup, filled with ginger, garlic, turmeric, cooked potatoes, an egg, glass noodles, bean sprouts, and other optional vegetables. It has lots of different elements, you'll taste something different with every bite. Whatever you find on your spoon should be a surprise every time", she explains. This dish is personal and simple, without any pretence or the excessive bravado we sometimes see with experimental chefs. It's typically Marente, taking a story from her childhood, one that serves as a connection to a foreign culture, and bringing that culture closer in the most simple and delightful way: "Creating connections is an important part of my work. Cooking is not just a job for me, it's a personal experience, something I give to people, and enjoy giving. If what I cook brings people together, adds to their joy and wellbeing; that's what drives me."
This portrait is part of Culinary Encounters, a collaboration between Freunde von Freunden and Siemens Home Appliances. Culinary Encounters explores the culinary world through the lens of up and coming chefs. How they approach food, kitchen culture and the creation of new recipes is a reflection upon current developments in the culinary world and beyond. See more on the Siemens Home Appliances site, check her favorite recipe and dish she prepared at FvF Friends Space and stay tuned for further portraits in collaboration with Siemens Home.
Text: Suzanna Knight for FvF Productions
Photography: Jordi Huisman for FvF Productions