Relaxing in a 1920's-inspired garden over a cortado, Guadalupe García surveys the mid-morning bustle in Casa Cavia with her filmmaker's eye.
Staff prep behind the bronze and marble bar, blooms are gathered together at the petit florist, and young women are brunching on fruit platters accompanied by homemade granola and yogurt. This cultural hub is the world of Guadalupe García, the creative director of Casa Cavia, a complex that merges gastronomy, literature, and olfactory arts. García adores chatting with clients and discussing the latest literary release by Ampersand, Casa Cavia's in-house publisher.
One hundred percent porteña, that's to say, born in Buenos Aires, García has always easily slipped back into her home city. She honed a passion for scenic arts and storytelling at a young age, followed by a filmmaking degree at Buenos Aires' Fundación Universidad de Cine (FUC) and seized opportunities to study digital marketing, design, and filmmaking in London, Los Angeles, and Barcelona, adding tools to her professional armory: "While I no longer work in film, it's served me a lot in making future decisions," she says, recalling an enriching spell in Cuba taking a documentary workshop. "Cuba opened my mind. It made me realize that despite having nothing, you could still make a film or video. FUC made us think on large scales, that projects needed a million dollars worth of investment. But Cuba taught me that anyone can make a documentary with very few resources. That solidarity, mutual support, and anti-ego sentiment affected me as a 23-year-old."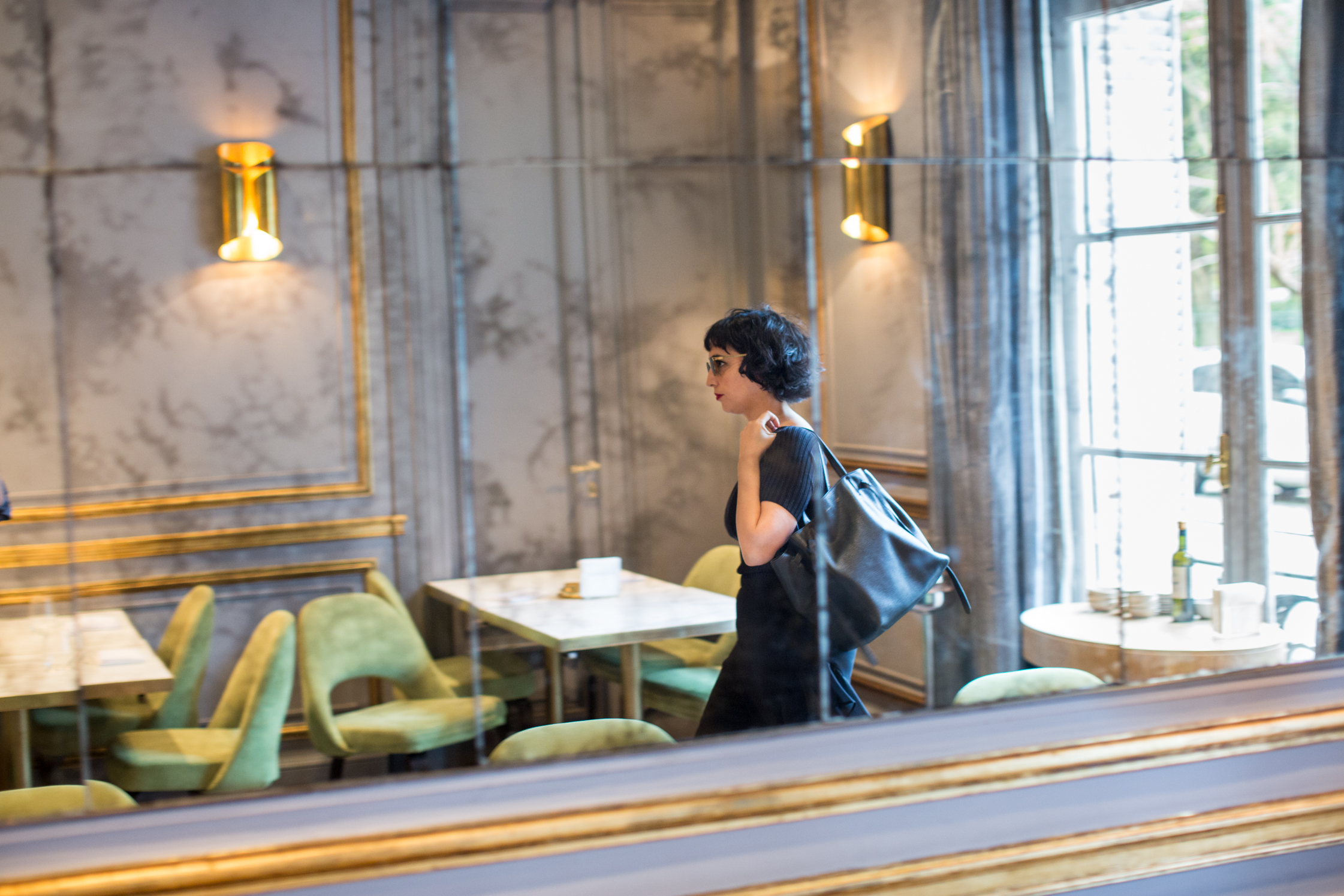 One joint collaboration she cooked up is House of Chef, a series of interviews with significant faces from Argentina's world of gastronomy, and although she's no longer involved with it, her cinematic eye remains alert. "Lighting, wardrobe, photography… it's all present. From uniforms to plating and dishware. My passion for telling people's stories certainly hasn't dwindled. I love talking to people, hearing about their projects, seeing if I can help out," she says. "That human trait of listening goes hand in hand with making documentaries."
"Different spaces live together at Casa Cavia, and always with an artisanal mentality, where lines are blurred between them. One discipline can inspire another."
It was while living in London that García founded Mezcla, a creative endeavor whose flagship project Casa Cavia fuses sights, sounds, tastes, and eras; her business partner is her father Juan García. The 1927 property was built by architect Alejandro Christophersen—a rare residence he constructed in Argentina's capital—and García has pulled together talents from a diverse range of disciplines to successfully coexist under Cavia's roof. Its restaurant is helmed by Julieta Caruso, a former sous-chef at Mugaritz near San Sebastián; Peruvian barista Daniel Calderón commandeers the espresso machine, also overseeing production of Cavia's own arabica blend; Camila Gassiebayle lovingly arranges floral installations at Blumm Flower Co; while mixologist Lucas López Dávalos takes care of the bar. On the first floor, García's mother Ana Mosqueda heads Ampersand. All are considered hosts of equal standing, offering warm welcomes in their respective areas of expertise, ensuring Casa Cavia's brand takes on a collaboratory role. "Different spaces live together at Casa Cavia, and always with an artisanal mentality, where lines blur between them—one discipline can inspire another," says García thoughtfully. "Every Wednesday, when Camila the florist returns from the market, the kitchen asks her how many edible flowers she has for them to use."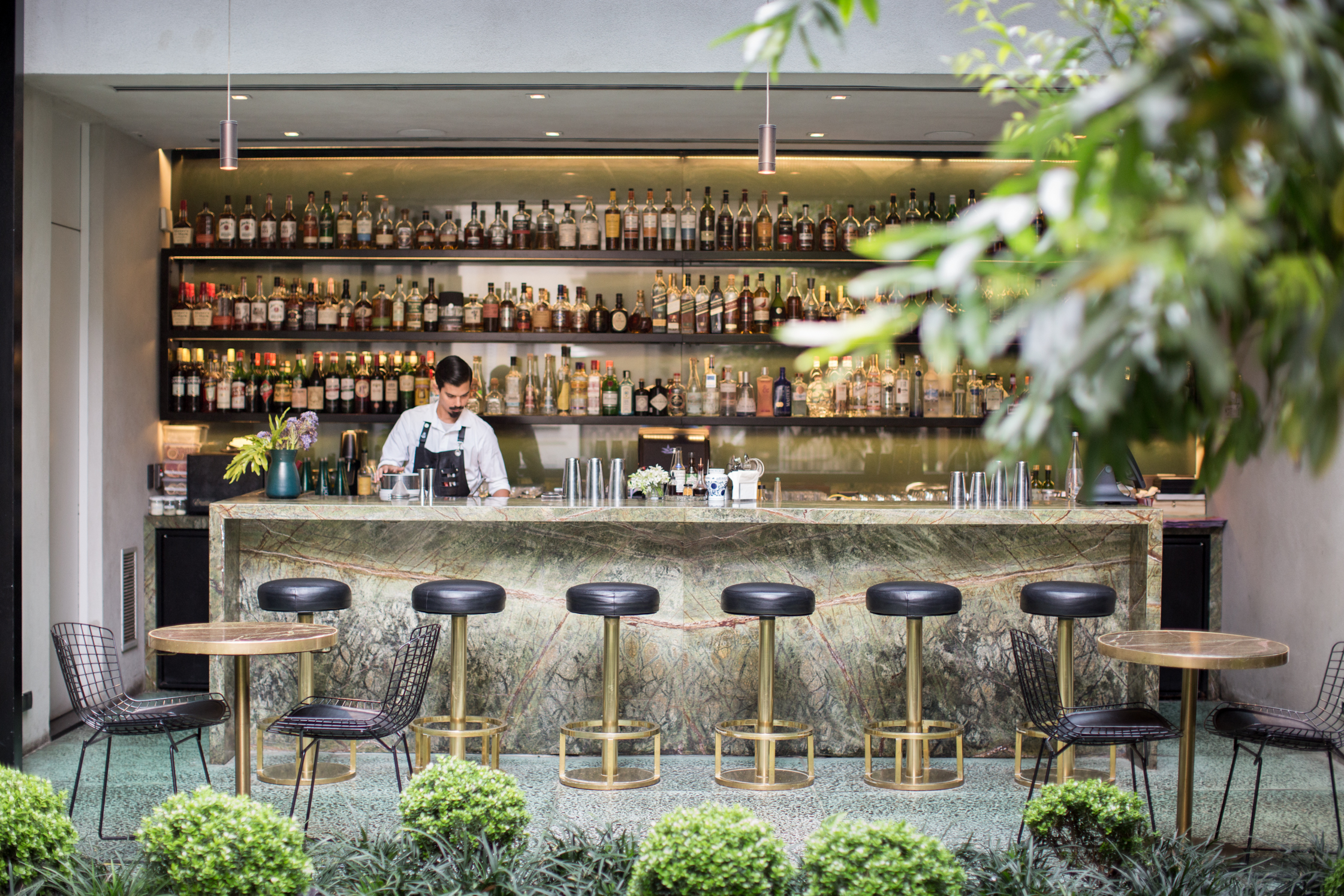 The restaurant is a key example of these blurred lines, where dishes are inspired by literature. "I like taking inspiration from other worlds besides gastronomy, giving us something to talk about other than technique or recipes," says García. She points out how Caruso worked with Spanish chef Andoni Luis Aduriz who nurtures creative ecosystems that generate work groups in which each person strengthens another's virtues. As a result, Caruso thought about how emotions behind texts can be expressed in her dishes, one being especially memorable for García: "It fused hot and cold sensations and presented a reason to revisit a text about two women, friends with opposite views who complemented each other." In addition, Casa Cavia's cocktail list is influenced by artists and songs, "Lucas researches the favorite spirits of musicians he loves, forces in Argentine music: we couldn't leave Mercedes Sosa and Charly García out of our vinyl-shaped menu!"
Mezcla covers an array of hospitality areas including La Panadería de Pablo restaurant, El Abierto and Piso Tres events spaces, and Carne, a hamburger joint with two Michelin-starred chef Mauro Colagreco; García is to launch Orno, a pizzeria with renowned Peruvian baker Renato Peralta. García's aesthetic key across Mezcla's projects is: "Simplicity. It seduces me, though I don't mean austere simplicity. Maestros such as [designer Horacio] Gallo taught me to work with noble products such as marble or bronze. Everything needs context, and every decision has a story behind it, a person with a trade. Even though Carne is fast food, it references the butcher, the baker, the tomato's origin; it surprises you."
"Buenos Aires is a city where people make their dreams come true."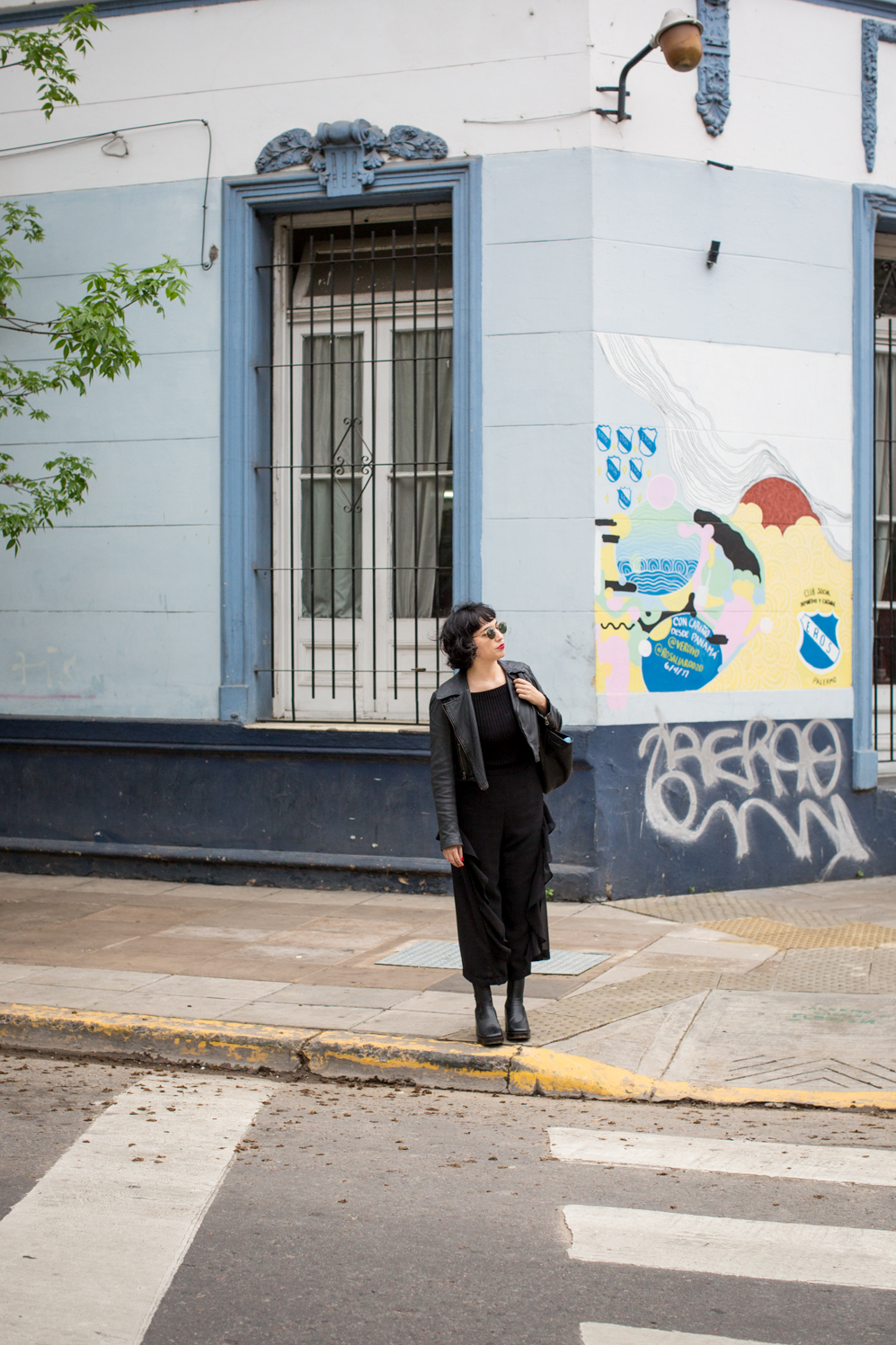 Across Buenos Aires, too, García's preferred haunts mix and match disciplines, most being examples of the city's entrepreneurial instinct García admires, made by people with an urge, a hunger, for porteños, born or adopted, to accomplish. Despite Argentina's turbulent economic cycles, creativity prevails and ideas become reality. "I analyze Buenos Aires a lot! It's a city where people make their dreams come true. My boyfriend, who's from Colombia, arrived with a rucksack and $1,000 in his pocket: he now co-owns five restaurants," she says. "Out of nowhere, someone will always give you a hand here. Not everything is about money. Friends always help out and that's why I believe in collaborations at Casa Cavia. Everyone with a project has the sentiment that we'll do something because we like doing it, will do it well, and will do something new. I really feel that you simply need to have the urge to do something in Buenos Aires, in order to make it happen."
Guadalupe García is the head and creative director of Casa Cavia, a cultural complex that fuses gastronomy and shopping experiences in Buenos Aires' Palermo neighborhood.
This story is part of our collaboration with fashion brand Windsor. Keep your eyes peeled for their upcoming feature on Guadalupe, as part of which she shares her favorite haunts across Buenos Aires.
Text: Sorrel Moseley-Williams
Photography:Ignacio Coló