This penthouse is located in an architectural highlight with a total of only four units. You have a private garage with two parking spaces. A preferential ride of the chip-controlled lift takes you to the 6th floor and you can see the cathedral, the new castle and the TV tower – Berlin Mitte.
This is the place to dine with your family and friends. Surrounded by elegance and with a view over the lively city. You can reach the private rooms on the 5th floor via the interior staircase or by lift. Four bedrooms with purist fittings, a dressing room, two bathrooms, a salon in which, for example, it is wonderful to make music. The floor here is also seamless Venetian stone.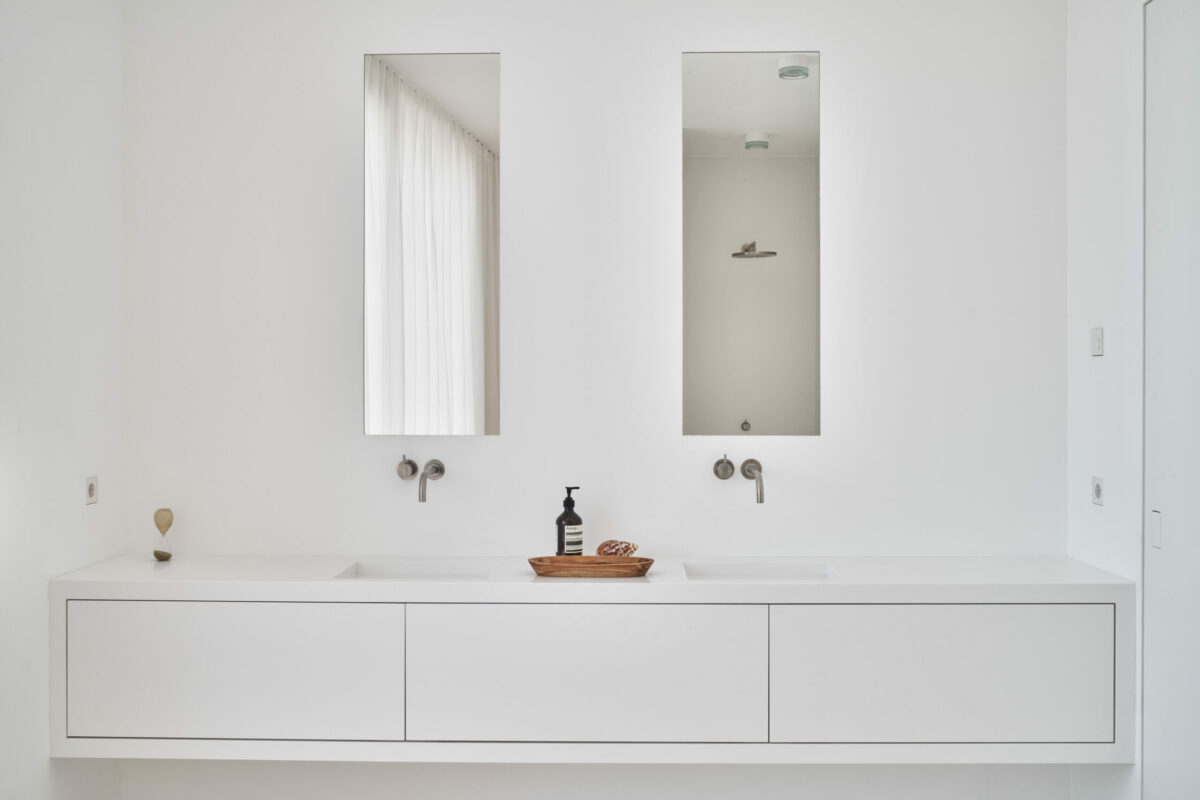 Clear surfaces, clear lines. Pure elegance. And barbecue on the roof terrace in the warm half of the year. That is another highlight of this unique flat. The floor and custom-made furniture as well as the outdoor kitchen are made of untreated Cumaru wood, with patina. Perhaps one of the most beautiful places in Berlin's Mitte, with a spectacular panoramic view over the city. Enjoy your home.