The 2018 residential and studio building, designed by Sauerbruch Hutton, impresses at first glance with its absolutely individual facade. Depending on the time of day and the angle of view, the slightly undulating stainless steel panels reflect the surroundings and create a unique interplay between the radiant steel body and the mirrored red brick structure.
The studio flat impresses at first glance with its ceiling geometry, which brings out a lot of light with skylights in rooms up to 4.70 m high. In addition to the flat's unique architecture, the materials, fittings and fixtures were also chosen with great sensitivity and a high degree of quality by the renowned architects. The terrazzo made of Italian marble, the fitted kitchen with fireplace clad in raw copper and stainless steel worktop, as well as the custom-made library and built-in furniture in almost all rooms are just some of the outstanding features of this unique flat.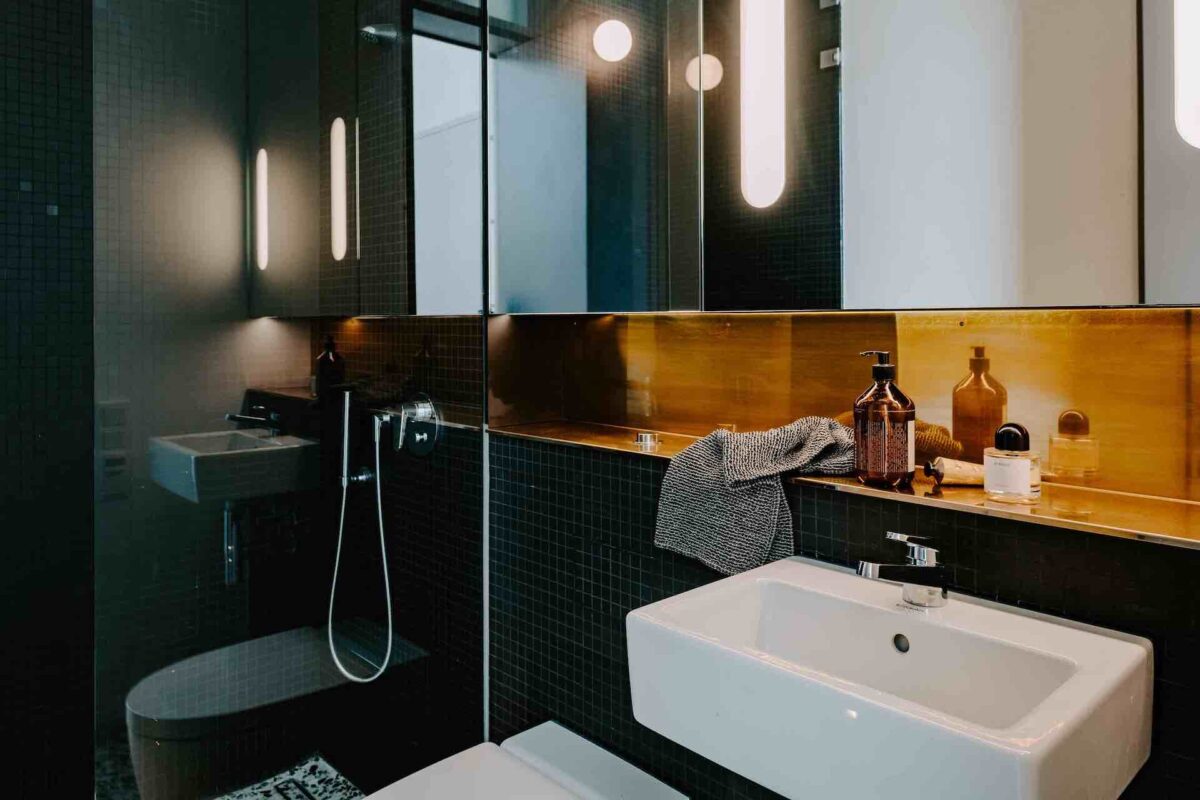 Technical comfort was created, among other things, by installing Sonos speakers in all rooms, as well as a screen, a 5.1 sound system and preparation for a beamer installation. Space for personal development is also provided by an adjoining studio, which has a great sense of space, a high-grade steel kitchenette, another shower room and an unobtrusive built-in wall unit. Whether guest flat, studio, workshop or workspace, the conditions are in place.