Can you believe it? Two years online already! This week we celebrate our second birthday with Freunde von Freunden. After a lot of comission-work with our design studio NoMoreSleep, in 2009 we had the dream of an online Magazine that portraits the fascinating people we are constantly meeting in our daily lifes in Berlin. So we gathered a small team and just went for it.
The first one to be interviewed was music-industry-heavyweight-turned-photographer Tim Dobrovolny who talked with us about his favourite music, his way from managing artist to become a photographer himself and his favourite Berlin hangouts.
At the time we met Niki Jagdfeld, he was busy with the opening of his departmentstore Cabinet 206 but still found the time to talk about his family background, his favourite designers and clubbing in Berlin.
Jan-Henrik M. Scheper-Stuke, the "neck-tie-man" that looks like he is living in a different time than the rest of us, was relatively unknown when we visited him in the manufactory of Edsor Kronen and his private apartment in 2009. He told us about his love for the style of the 20ies, his fashion role models and his favourite restaurants.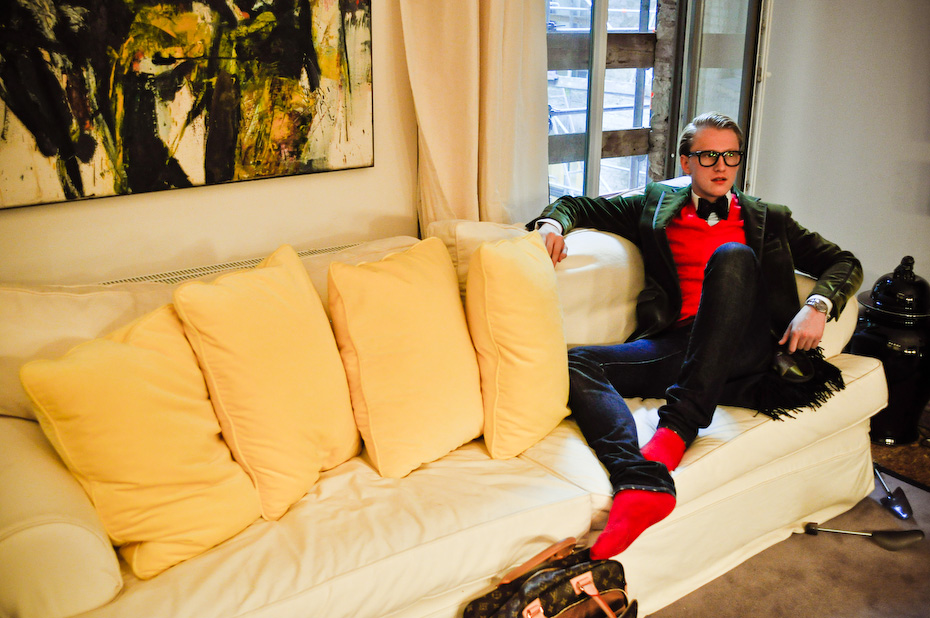 Step by step we expanded our circle of friends and we are happy to have the combination of Berlin natives as well as interesting people from all around the world. In the coming weeks we will show you more of the "gems" of our early works.