Japanese designers cultivated the art of subtle changes that can make huge differences. With a knack for US apparel, the creative director of New Balance has helped nurture a culture that continues to disrupt traditional industry standards.
It all started with a book: Six Stories of GORE-TEX® Products Vol. 2 is the brainchild of Jörg Haas who runs Berlin-based agency Beinghunted. The book conveys various collaborations between Gore-Tex and designers and brands from all over the world including Norse Projects or Acronym. Tetsuya Shono of New Balance Japan is also featured. Talking to Jörg, who is familiar with Japanese brands and the market there, the issue of Ametora came up. He referred to the fashion dialog between Japan and the USA and W. David Marx's book Ametora—How Japan Saved American Style, which is a cultural history of that exchange. Tetsuya Shono was born in 1971 and joined New Balance Japan in 1997 out of love for sneakers and a vision for where the company could go in the future. He agreed to share his personal connection to Ametora.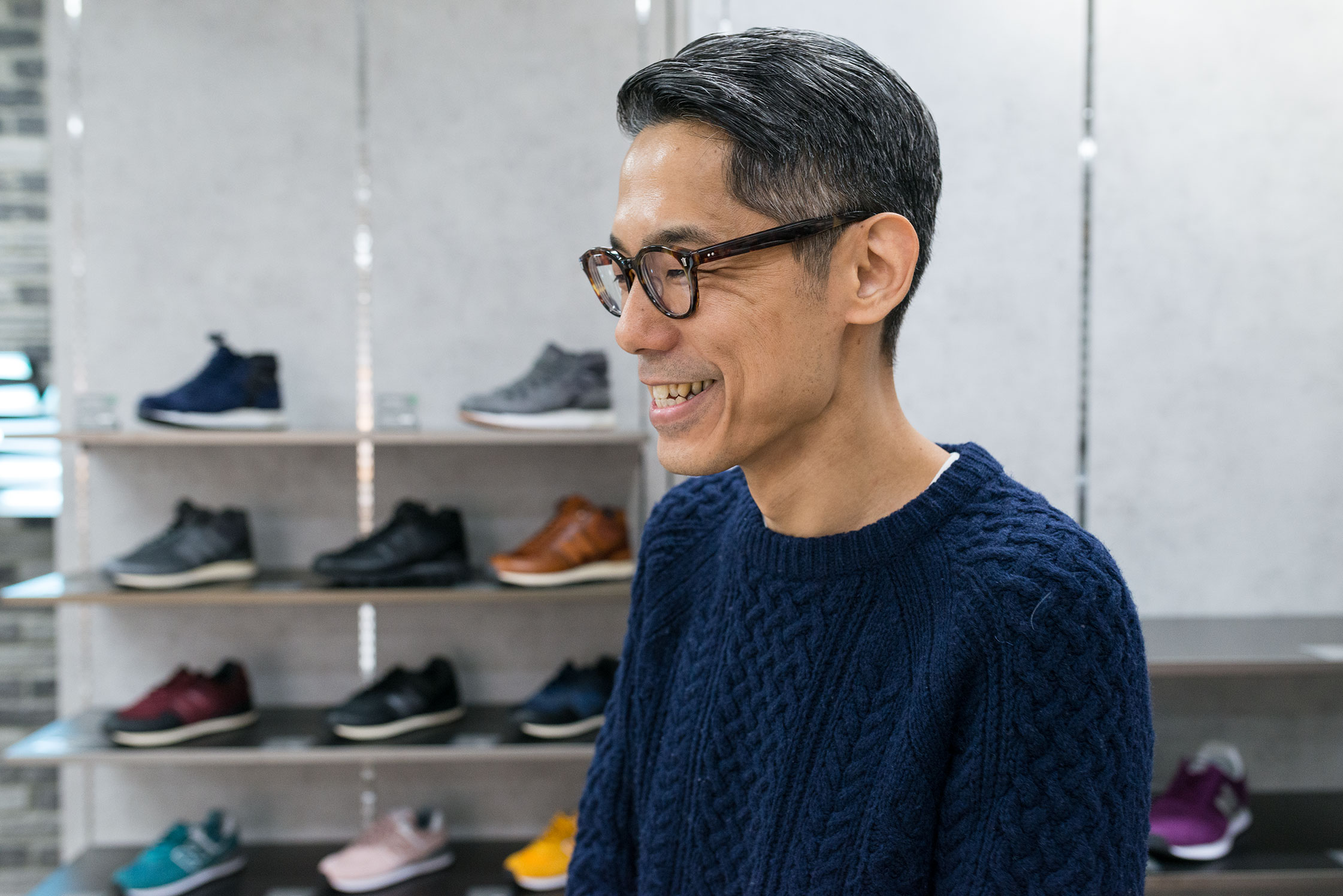 "When it comes to fashion, I think the Japanese are some kind of mix-masters."

Tetsuya Shono
Tetsuya Shono, what does Ametora stand for?

It's a Japanese English term for American traditional. When I was a teenager, the Japanese loved American fashion like denim, sneakers, of course, and even Western boots. The Americans didn't care too much about it because for them, these were regular clothes they wore every day. We loved their culture and studied the details about it, in the cinemas or in American music and then we imported their fashion to Japan. I think the Japanese reinvented American fashion. Personally, I am influenced by this culture, the concept of "Ametora".

How, in your opinion, did this reinvention come about?

I think the Japanese like to focus a lot on details and make them cooler. We translate American fashion in a Japanese way; we modify it and export it back to the US. See, Japanese people are shorter than Americans or Europeans. So, American fashion as it was, was too big for us. Keeping all the details, we changed the shapes so that they fit the Japanese silhouette. We're talking about tiny things here, subtle changes that are very important in fashion.

Talking to Jörg Haas, he told me about Japanese designers who use Gore-Tex fabrics for a seam tape inside a jacket and applied some color to it. Is that a good example—this love for detail?

Absolutely. Putting color to this seam tape marks that he is using Gore-Tex. Even if you cannot see it from the outside it has a purpose. It seals the seams and thus makes products equipped with Gore-Tex fabrics permanently waterproof. By applying color, the designer makes this function visible. It's pretty much the same as for the Bauhaus. The design originates from its function and at the same time, the function is part of the aesthetics.
First published in 1965 by four Japanese style enthusiasts, the book "Take Ivy" displayed fashion at US elite universities. It triggered an "Ivy Style" fashion trend in Tokyo.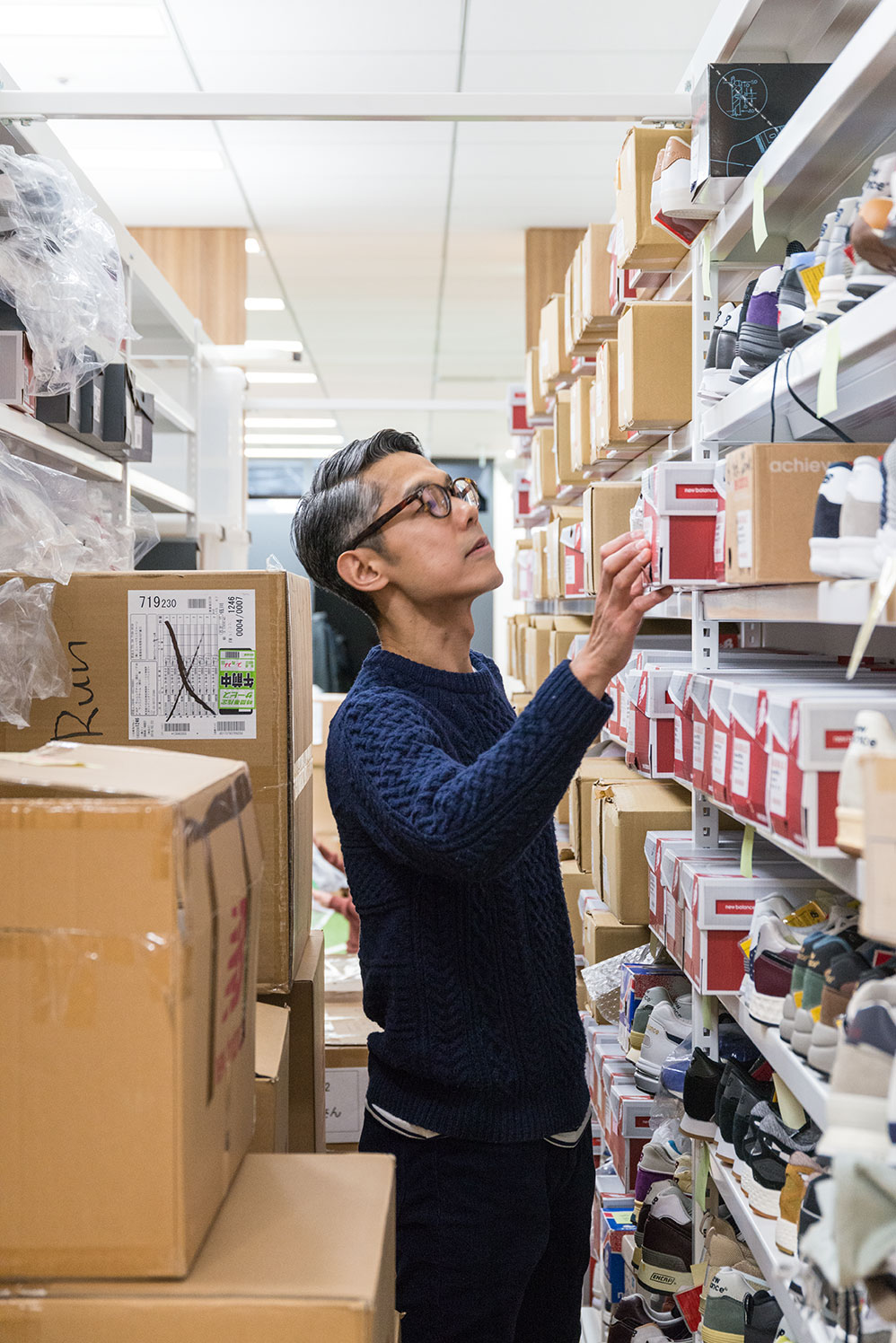 Sticking with the details: What started your personal interest in American culture?

You know, when kids are around 12 years old, they develop an interest in fashion. When I was young my mom and dad took care of my clothing but as I was getting older and more mature, I tried to be cooler! I started buying new clothes, I got into music. In the mid to late '80s, Hip Hop became popular and the first time I listened to it on the radio it was just amazing. I mean, the sound was powerful. People who did not play instruments were making music, sampling other people's material—stealing it, basically. To me, the idea behind it, the philosophy of sampling, was very interesting.

Beyond that, Run-DMC, for example were famous for wearing Adidas Superstars. So, they combined sneaker culture, music and urban culture.

And they wore them without shoelaces. We only knew you had to tie your shoelaces when wearing sneakers. Taking them off looked very cool to me, it was very innovative even if it was just a small change. And by the way, today, I still like listening to Hip Hop like A Tribe Called Quest, De La Soul or Jungle Brothers from the Native Tongue movement. It has soul and jazzy vibes to it.

When you talk about your influences from the States, we're talking about the pre-internet age, I guess. Where did you find out about new trends and new fashion?

I tried to get my hands on magazines like Thrasher, the skateboarding magazine, for example. It was expensive in Japan, though. Also, my first trip abroad was to New York. I saved the money from my part time job and went there. Everything was so fresh and so new to me. I bought a lot of stuff there, not just clothes but also sneakers, some toys, basically anything that connected to the culture there. Ametora, to me, meant exploring more about this culture.
For New Balance, you work with product designers and develop new styles for each season. Where do you draw inspiration from and where do you go looking for trends today?

I love everything that is connected to design and function. Product design also means cars, architecture or new smart phones. I really like knowing about new technologies, innovative things. They inspire me and I always think about how I can use those elements for sneakers or the sports brand business. Also, I check the streets. It's easy for me to access Tokyo's fashion districts like Harajuku or Shibuya. Yet, the most inspiring thing to me is talking to people, face to face, catching up with my friends in Europe or the US, or meeting some Tokyo sneakerheads.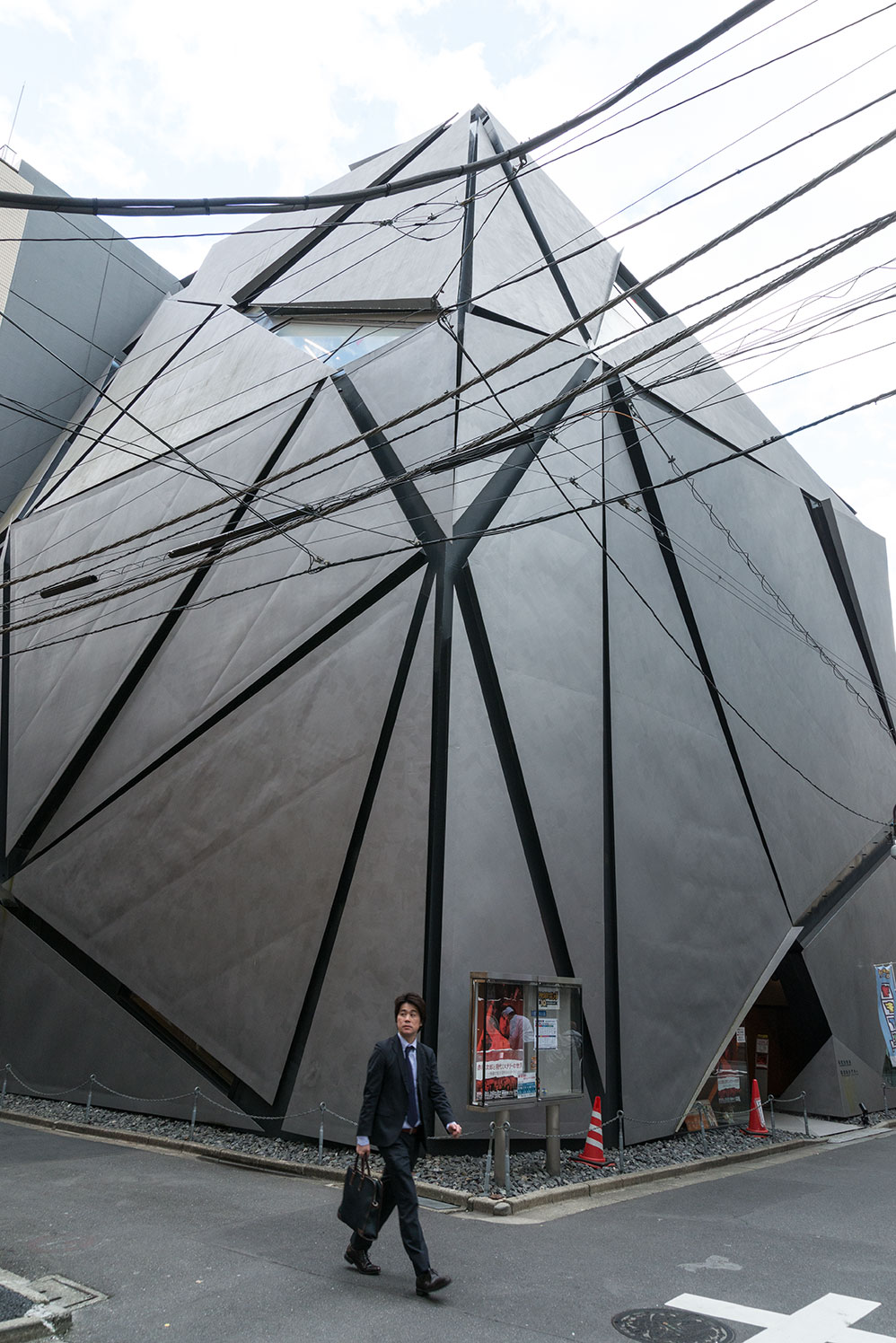 Do you have a favorite sneaker store in the city?

One of my favorites is Mita Sneakers. A lot of friends work there and New Balance collaborates with them every now and then. I always stay in touch and check what they have on display.

We talked about the fashion dialog between Japan and the US. Being an American brand, in how far does New Balance reflect this dialog?

In the '70s and '80s, New Balance Japan contributed a lot to the development of New Balance products for the US. Some shoes used technology that was developed here. At that time, Japanese compound material technology was hugely innovative. For example, Moonstar, a Japanese shoe brand helped to develop the midsole cushioning material that was used for shoes in the US.

New Balance has been collaborating with Gore-Tex for some time now and usually, you might relate them to outdoor wear. How, in your opinion, is designing for the outdoors or functionality relevant for the urban environment?

When it comes to fashion, I think the Japanese are some kind of mix-masters. People here will mix a lower quality sweatshirt from the US with high fashion items by Louis Vuitton or Gucci, for example. The same counts for mixing outdoorsy fashion with day to day wear. Japanese fashion people love high technology products, even if we don't need them every day. They simply work. A Gore-Tex jacket, for example, is very useful because it's very much functional and works for every situation.
"The most inspiring thing to me is talking to people, face to face, catching up with my friends in Europe or the US, or meeting some Tokyo sneakerheads."

Tetsuya Shono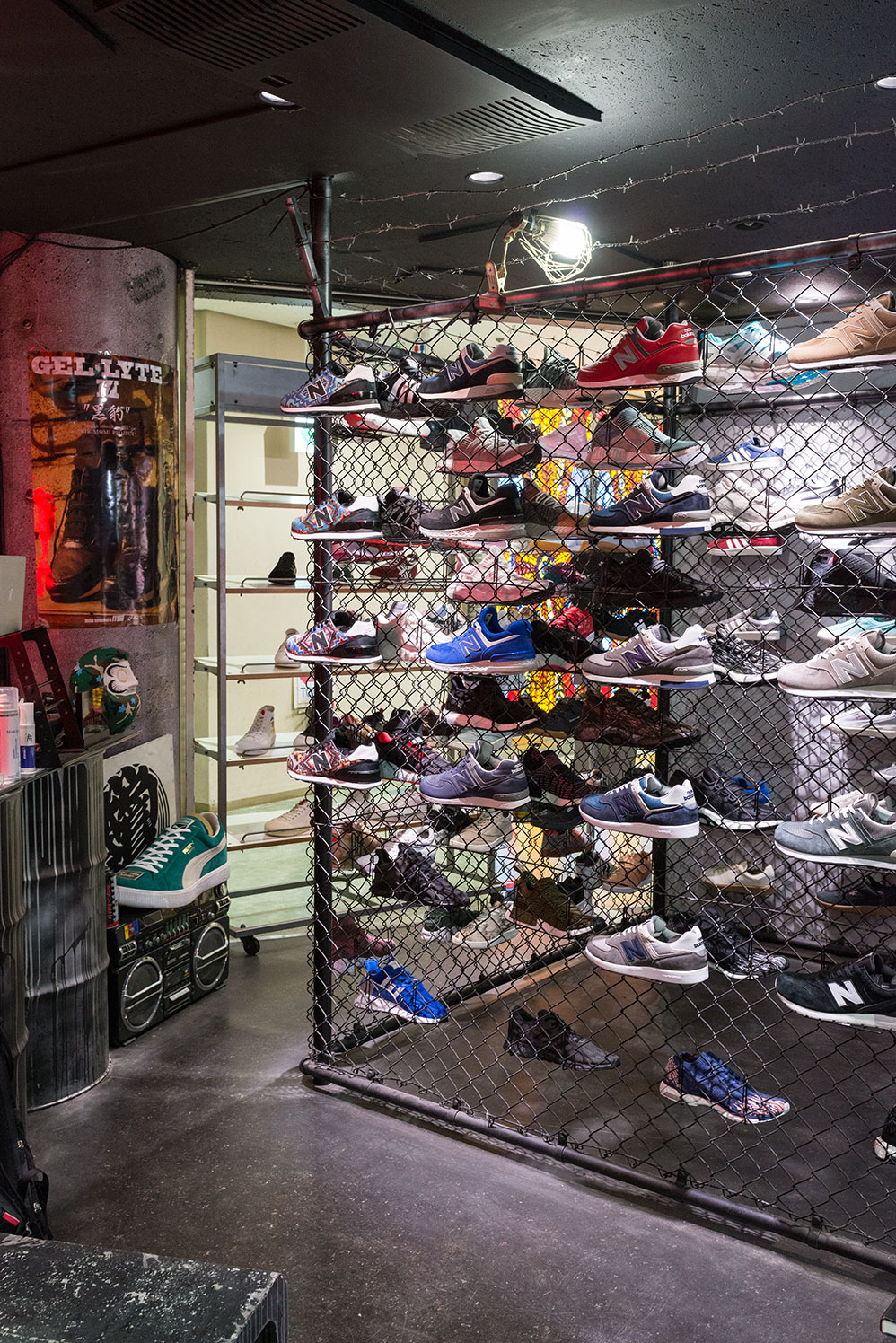 An in-the-know local of Japan's sneaker culture, Tetsuya Shono has been influenced by the concept of Ametora for decades, one that has shaped the Japanese way of reinventing American fashion. As part of a presentation of various collaborations between Gore-Tex and global brands, the concept is also featured in Jörg Haas' book Six Stories of Gore-Tex Products.
This meeting with an industry expert is part of an ongoing collaboration between Freunde von Freunden and Gore-Tex. Together with the renowned brand for functional clothing, we seek to gain insights into the creative development of the industry, as you can also see in our previous portrait on Jörg Haas.
Text: Fabian Ebeling for FvF Productions
Photography: François Cavelier for FvF Productions