This is Badland magazine's co-founder, creative director, and editor Rafaela Kaćunić on bursting bubbles, trippy aesthetics, and why she's bored of Yugo-nostalgia.
"Remember, this is not your home," Kaćunić vividly recalls her mother saying. Born to Croatian parents in Mülheim/Ruhr, Germany, Kaćunić spent most of her childhood in the backseat on her way to Split or Zagreb. "It always felt like living in Germany was temporary and that our real home was in Croatia, and so my family took every occasion to drive there. I remember feeling the most calm in a jam-packed car driving for 16 hours knowing I was on my way to see all my cousins and the Adriatic sea. I grew up on the road between two cultures and languages. I've always been ready to pack and leave."
"I want to build bridges and connections and bring people to places they didn't even know existed."
Kaćunić's curiosity about her Balkan heritage has only recently manifested itself in her professional output. Having studied visual communication and image design at the Institut Français de la Mode in Paris before working at Dior Homme, she moved to Berlin in 2015 to work as an art director for Kemmler Kemmler agency. After almost two years she quit her job to gain more creative freedom freelancing. Kaćunić started contemplating how she could start exploring her roots with a project that touched her very core. "I was thinking about creating something related to Croatia and the surrounding countries because I felt there was so much creative potential in the area." But it wasn't until her now business partner Nina Vukelić reached out to her to collaborate that she realized how she could channel her interests. "It turned out that we had the same vision when speaking about the Balkans. When she proposed to launch a magazine, it felt like the missing piece of the puzzle." And so This is Badland was born.
While the title "Badland" has been used for a variety of creative ventures already, most recently by a video game of the same name, Kaćunić and Vukelić believed it has a strong metaphorical significance for their publication. "Badland means a barren area in which soft rock strata is eroded into varied, fantastic forms. It seemed to emulate this established notion of the Balkans as being on the periphery of Europe, a grey zone that is freighted with negative connotations and not as desirable as other regions and countries. From this starting point, the name slowly morphed into its present version."
With the first issue published in 2017, Kaćunić believes that This is Badland was just in time to catch the wave of growing interest in the Balkans. "After Demna Gvasalia"—the Georgian fashion designer, founder of Vetements, and current creative director of Balenciaga—"rose to prominence, everybody started looking towards Eastern Europe for inspiration," she says.
Kaćunić is adamant, however, not to romanticize the former Yugoslavia, and is wary not to reinforce sentimental feelings towards the socialist state that encompassed modern-day Bosnia and Herzegovina, Croatia, North Macedonia, Montenegro, Serbia (including the regions of Kosovo and Vojvodina) and Slovenia. "We don't identify with the prevailing yugo-nostalgia phenomenon and its craving for the past as we haven't experienced it firsthand. We also feel that this identity stems from an obsession with hopeless illusions," she says definitively. This is not to say that This is Badland doesn't concern itself with Yugoslavian history. "On the other hand we do realize that it can be an exciting field for exploring new cultural receptions and especially ancestral trauma," she continues, explaining that This is Badland's first issue included a critical essay on radical experiments with architecture in Yugoslavia from 1945-1990.
Other articles in the magazine have a more contemporary focus, with features ranging from an interview with Croatian film director Hana Jušić to a photo series by Belgrade-based artist Andrea Tešanović's that overlays pixelated street views with Skype conversations. "I love these experimental formats," says Kaćunić, who is also enthusiastic about the magazine's 'Homemade' column by Belgrade-born writer Aleks Eror. "He's cynical and outspoken, it's a refreshing voice," she says. "In our first issue, he mentioned how the word of the year was 'post-truth' and he relates this to how parents in the Balkans would lie to their kids to teach them lessons. For instance, it was a common myth that drinking coffee would cause you to sprout a tail" she says, giggling. In another issue, Eror opens his column by contrasting "urbane, eccentric" food trend followers like Gwyneth Paltrow to Serbia's filo pastry, mincemeat, and grease-laden cuisine. "I like the way he links the West to the Balkans. That's our magazine's ethos."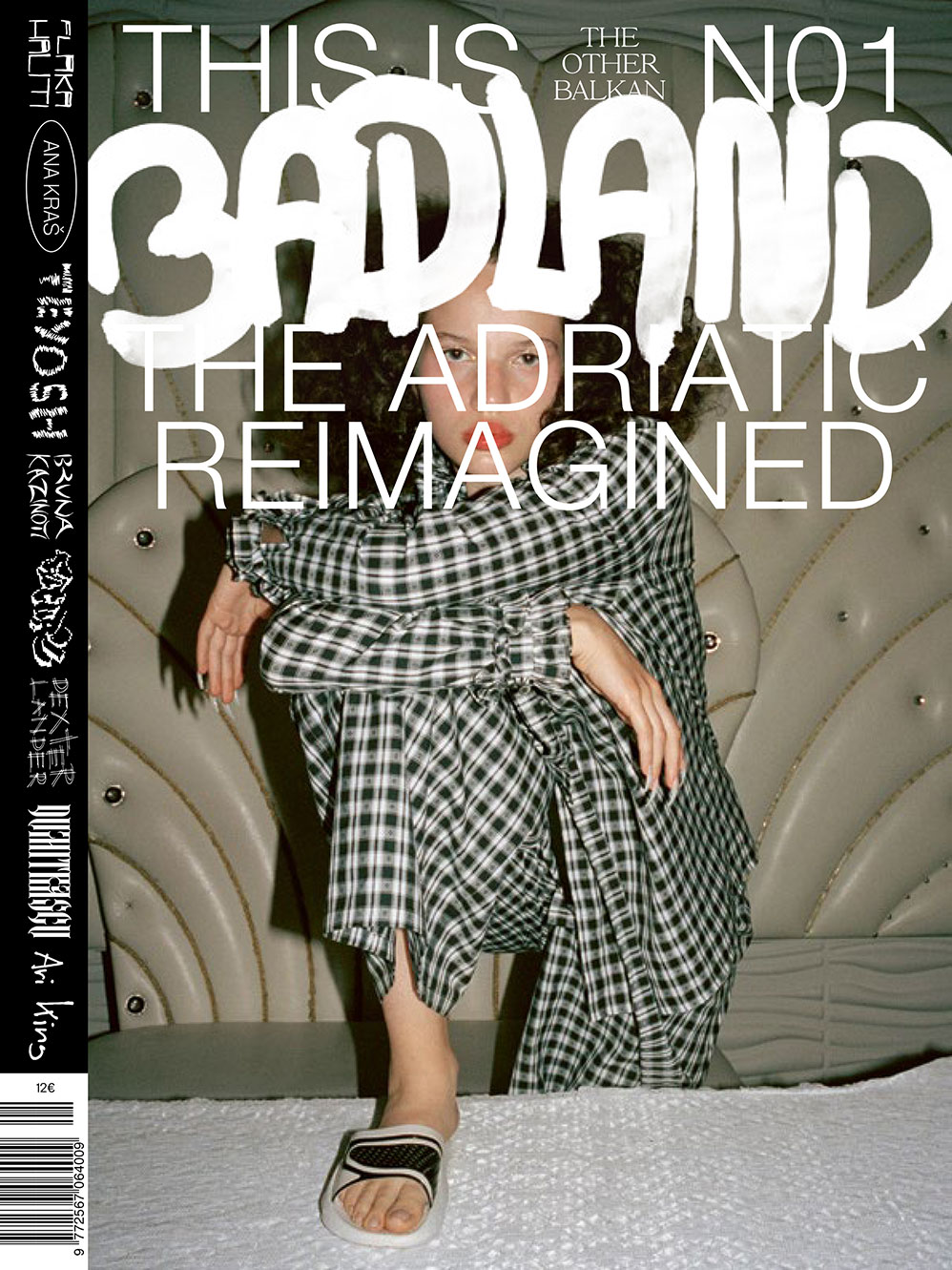 "We don't identify with the prevailing yugo-nostalgia phenomenon and its craving for the past as we haven't experienced it firsthand."
This is Badland's visual language is also very idiosyncratic. Designed and art directed by office colleagues and friends from Bus.Group, the magazine makes use of a range of clashing colors, typefaces, radical imagery, and 3D renderings. "It's quite free, wild, and fragmented, just like the Balkans themselves," says Kaćunić. The graffiti she saw growing up, both in West Germany and in southern Croatia, also inspired the aesthetic. "We were tired of these super slick, minimalist magazines where everything is overly curated," she continues, explaining that she uses This is Badland as an opportunity to work with a stylistic approach she couldn't for her commercial clients. "It's fun to visualize our thoughts and to experiment with trippy aesthetics. We use it as a creative outlet to do things that stimulate us."
All of This is Badland's articles are written in English to make the publication as accessible as possible. "We're not solely interested in uniquely Balkan or Western art, or of any particular fashion bubble for that matter. We're interested in building bridges and to bring people to places they didn't even know existed."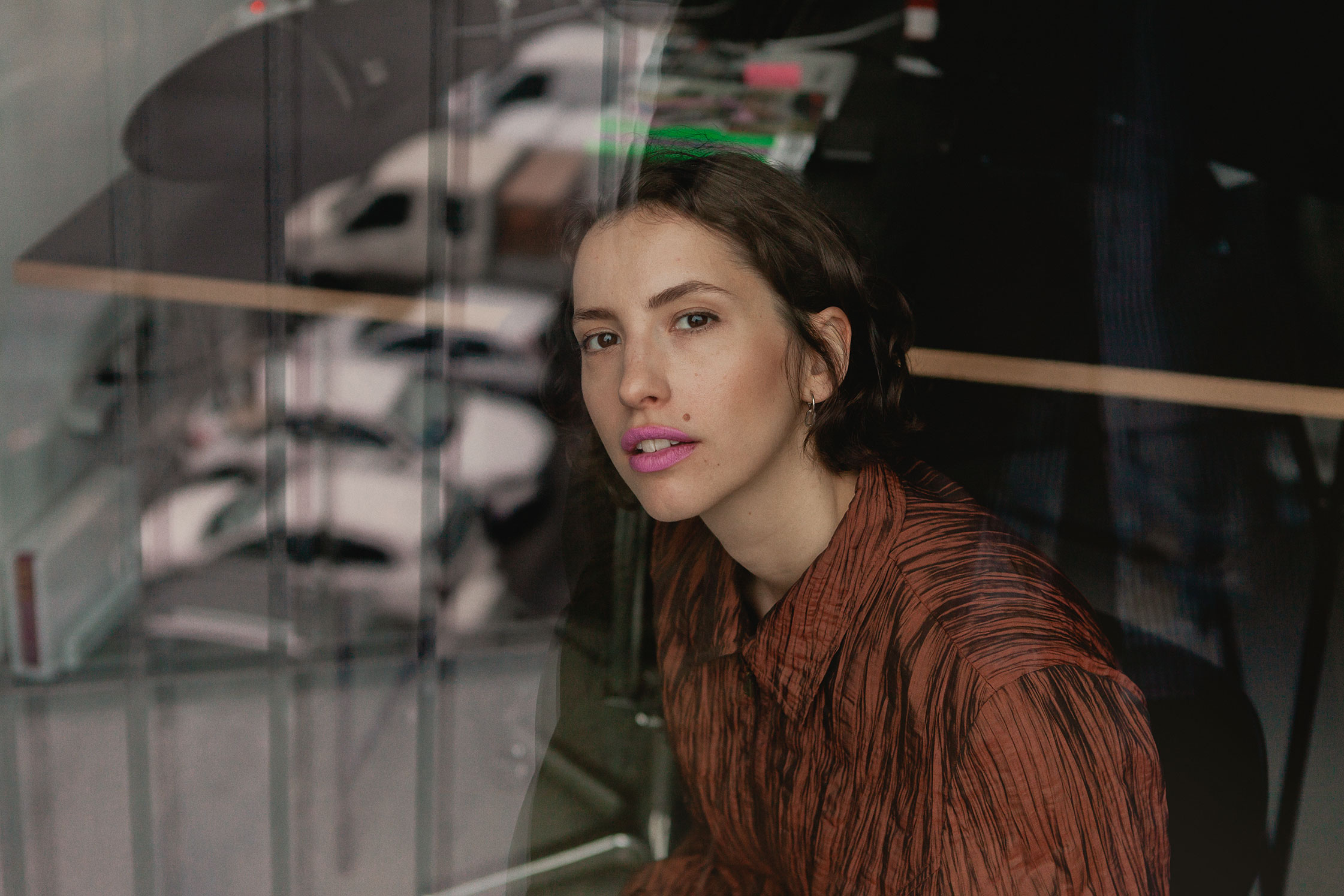 Rafaela Kaćunić is the co-founder, creative director, and editor of This is Badland, a Berlin-based magazine that bridges the Balkans with the 'West.' Through both a biannual print publication and digital platform, the magazine brings art, culture, and creativity from offbeat places to an international audience. The fourth issue is set to be released in Spring 2020. If you fancy reading more Friends of Friends stories from the Balkans, why not check out our piece on Macedonian DJ Aleksandar Grozdanovski, who took us on a tour of Skopje's Brutalist architectural landscape. Or, if you're looking for more Friends of Friends interviews with purveyors of printed matter, check out our recent pieces on It's Freezing in LA! and TOO MUCH magazine.
Text: Emily May
Photography: Aimee Shirley