South African photographer Jess Sara Wright shares the documentary images taken on her recent trip to Marrakesh and beyond.
Jess Sara Wright was very young when she first picked up a camera. "I've always been a very visual person and been aware of light, texture, and capturing time," she says. Now running her own social media studio out of her Johannesburg base, she puts her eye for aesthetics to good use by helping to develop voices and digital presence for organizations and individuals across Africa. She also utilizes her visual skills during her free time, documenting her travels around her home continent by capturing images of landscapes, people, and fleeting, everyday moments.
Wright's latest trip took her to the sandy deserts and arid landscapes of Morocco. Inspired by a friend who had taken an adventurous trip there some years before, Wright headed off to the North African country in September 2019 to spend time "sight-seeing, eating, and taking photographs and footage."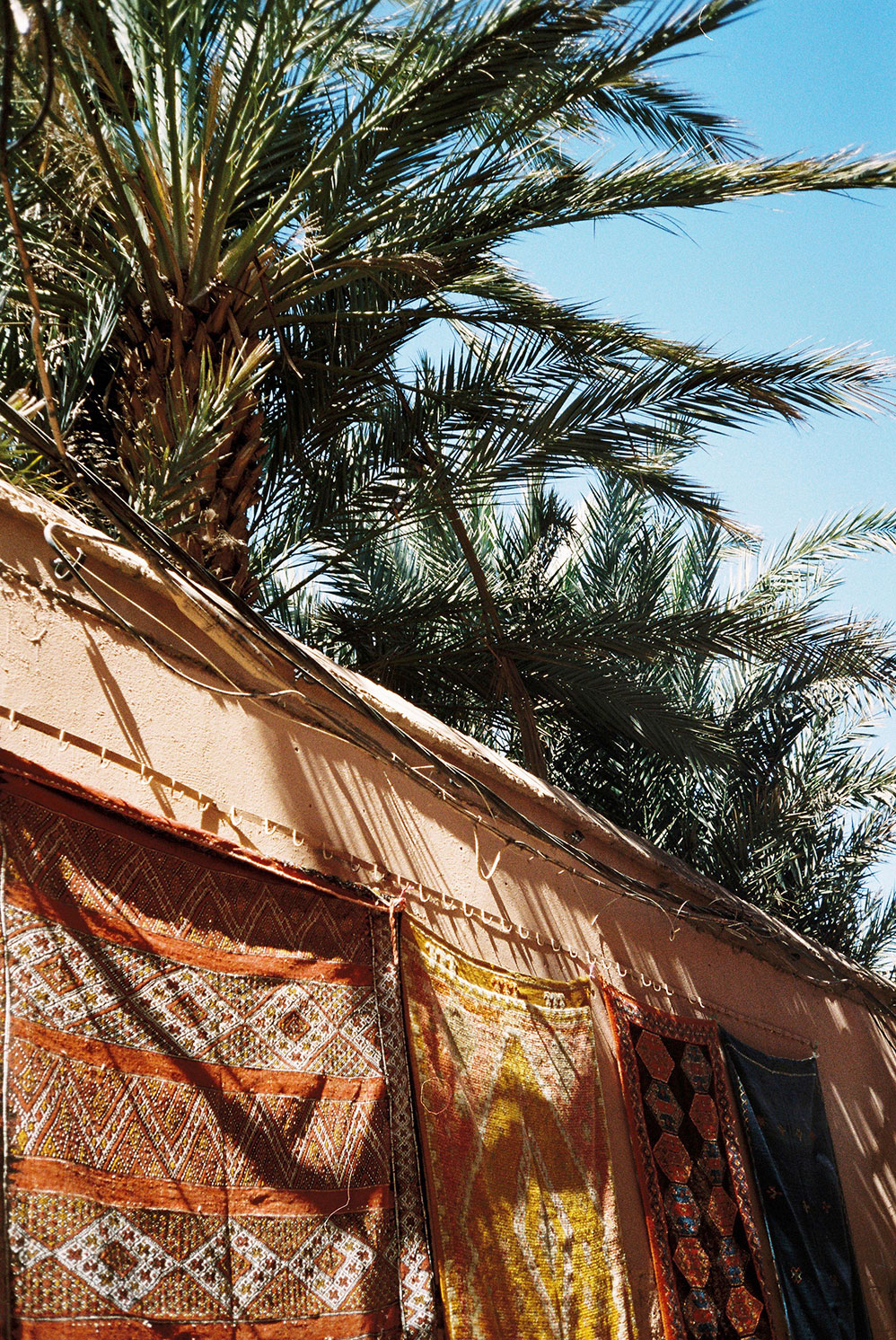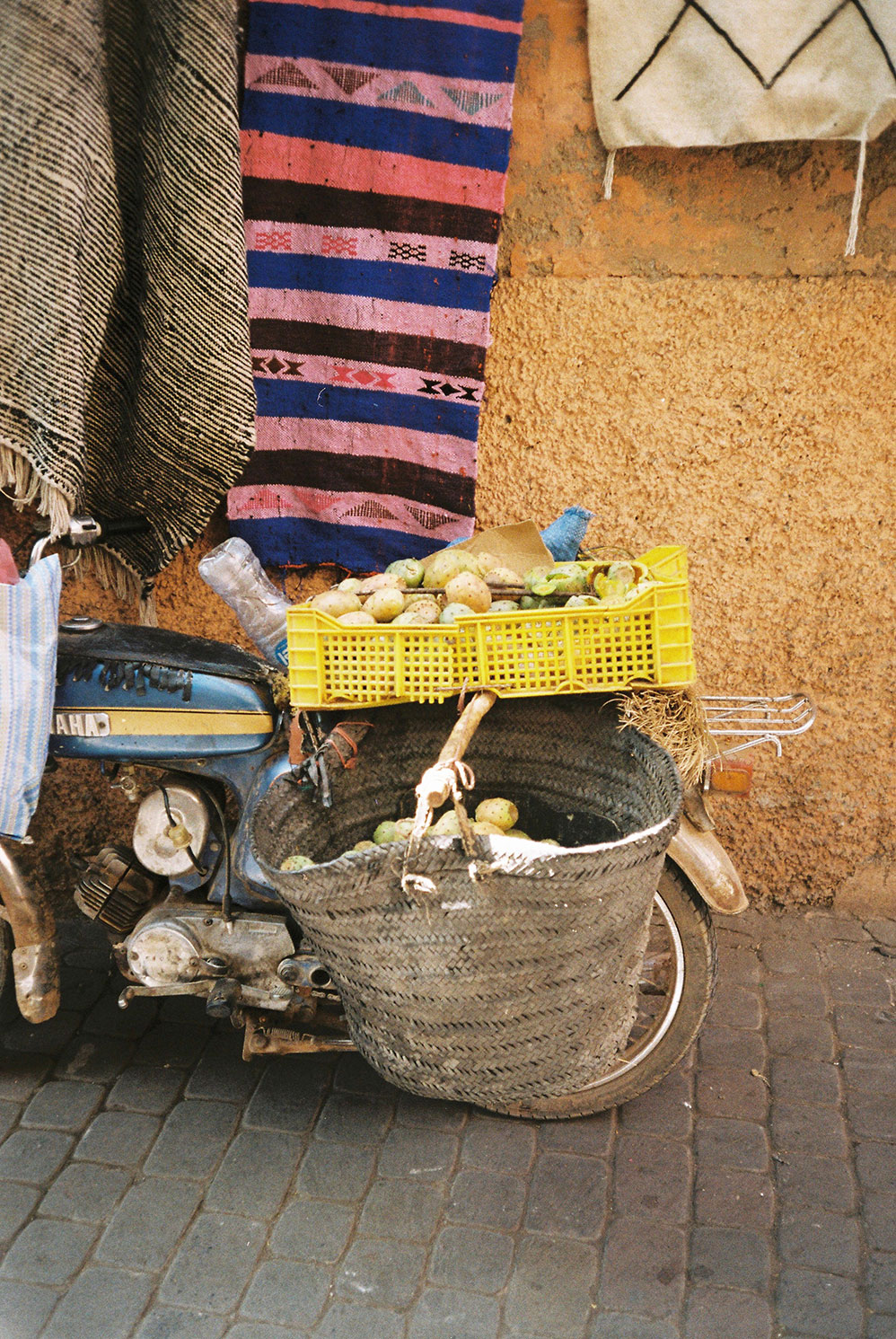 From ramshackle medinas to glowing orange sunsets, intricate mosaic tiles to mechanics mending motorbikes in their workshops, the images Wright captured during her travels display a Moroccan culture from an array of angles. When asked what some of her favorite memories from her trip were, Wright reveals that simple, fleeting moments such as eating fresh figs straight off trees with a family in the M'Goun Valley, and drinking her first freshly-squeezed orange juice, were just as special to her as more monumental moments. "I remember listening to this Atlas Electronic playlist at the back of a bus and pinching myself to remind myself that I was actually in Morocco." There were also many firsts that she enjoyed—such as seeing an oasis for the first time—as well as serendipitous experiences, such as stumbling across the inaugural Biennale de Rabat by accident. "From the color palettes of different cities to the mosaics on mosaics on mosaics, the rooftop tapas feast on my last evening in Marrakech to seeing the breathtaking Berber Museum, my list of unforgettable memories really does go on and on."
Jess Wright is a South African creative entrepreneur. Based in Johannesburg, she runs her own social media studio content which gives a voice to individuals and organizations across Africa.
If you're interested in reading more stories from the African continent, why not take a look at our interview with Johannesburg-based photographer Roger Ballen, or our piece on Girls Gotta Run, the athletic initiative advancing gender equality in Ethiopia. Alternatively, if you'd like to explore some more of our photo essays, check out London-based photographer Elizabeth Gabrielle Lee's images of her hometown of Singapore.
Text: Emily May
Photography: Jess Wright