Though we are often met with articles on how to prevent ageing, we rarely meet the protagonists who are experiencing this inevitable (and least of all embracing it). Online platform Bolder creates a new space, interviewing people over seventy who—by being fearlessly honest, exuberantly positive and as engaged as ever with society—are not at all acting their media-prescribed age.
"People think that once you're older, your head becomes empty," says 74-year-old Brenda-Lee Martin, one of Bolder's interviewees, voicing her experience of ageist tendencies which are regrettably all too common. Given that, informatically speaking, we have never been more 'connected' (or so it is often preached) this inter-generational rift should be uncanny. It's a sentiment echoed by Dominique Afacan, Bolder's editor and co-founder, "It's quite obvious that the media was missing out. I think that they feel if they write about that sector of society it's just about that sector, which you know, would be fine anyway, but a lot of our readers are a lot younger and they're still interested in that age group. I think there's a real misconception about how interested people are in the over seventies. They are largely ignored by the media which is such a shame because I genuinely believe they are the most interesting people that I've met. It's baffling really, but," she pauses, laughing, "lucky for us!" In an age of press interviews and carefully 'curated' images, Dominique relishes the change of pace that speaking to this very experienced age group has offered her, "It is a lot easier! They have so much to say and they're extremely uninhibited, they don't care about saying the wrong thing."
"The people we've interviewed seem so youthful it's ridiculous. We don't feel 70 is anything near old anymore."
This frankness lies at the heart of Bolder's beginnings as a collaboration between friends Dominique Afacan and photographer Helen Cathcart that was grounded on their kindred fear of getting older. As two women in their thirties, they felt, as the media would have them believe, that they were rapidly approaching youth's deadline. Dominique is candid about these beginnings, "We were looking for a personal project, something a bit more meaningful than the commissioned work that we were doing for our day jobs. But it's pertinent that we landed on what we did because we kind of felt like it was a little bit random at first, but then as it got bigger and bigger we thought, 'God this has purely come about because we are so scared of getting older.'"
For the two, Bolder has become both a meditation on ageing and a kind of preemptive activism for the coming generation, who like those ahead and those behind, will age, and grow old—if they should be so lucky—but perhaps with renewed appreciation. In the meantime, stories will be told and perspectives shifted. Dominique and Helen's certainly have: "We settled on the age 70 for example because that's when we felt, before we started the project, that 'old' kicked in. And now, people on that side of the age bracket whom we've interviewed seem so youthful it's ridiculous. We don't feel 70 is anything near old anymore."
Each Bolder interview is a privilege to read, packaged neatly into an informal and immersive 750-word biography, told in the uninterrupted voice of the protagonist. The brevity is a real feat, considering how much each guest has lived through. Bolder's interviewees come from all walks of life and are often found by word of mouth: "Everyone has an amazing grandmother or grandfather or friend or colleague who is in that age group and doing something amazing and so it was like a domino effect!." From designers and athletes to dairy farmers, all are sharply minded, busy, and proffer their very idiosyncratic advice. Surely it begs the question of where even to begin? "We almost start it like the Proust questionnaire. All those questions: What are your regrets? What was the best day of your life? I think mostly what we try to focus on more and more is their advice on growing older," says Dominique, before sharing an endearing tense: "Although we do look back, it's looking back to look forward: What have they learned in their life that's relevant to pass on to other people?"
Jörmundur Ingi Hansen, 76
Thrift store owner, architect, Norse mythology specialist, sculptor…
"I grew up in Reykjavik and still live here now. I was a little abnormal as a child as I was always very interested in older people. At 95, my grandmother used to say, 'I don't know if something is wrong with me but I always feel like I am 16 inside.' I feel exactly the same; I am both 16 and 76. I have youthful curiosity, which keeps me going; when you're no longer curious, you become old. If you've retired, the best thing you can do is go back to school."
Michael Eavis, 79
Dairy farmer and founder of Glastonbury Festival
"I got hold of the White Book which had all the celebrity contacts in it—the Rolling Stones, Elvis—the lot. I started phoning up at random and explaining I was a dairy farmer in Somerset—it sounded pretty useless really! The Kinks were my first choice, but they pulled out. I was disappointed as I used to play The Kinks to the cows every milking time! Instead I got Marc Bolan which was probably a bit more fashionable. About 1000 people came to the first one—not bad for a first effort. It grew every year from that and now there are 1.2 million people pre-registered for 2016. We give two million pounds to charity every year. I think it's a bit of a cop-out if we don't deliver—even if we haven't made a profit."
Sue Kreitzman, 74
Food writer, artist and fashion icon
"Ageing is a blessing, of course it is; what's the alternative? We're so lucky to be alive—it's time travel! There is an old lady revolution going on right now and we're becoming much more visible. People are living longer and living better. A lot of advertisers are using older women and the silver pound phenomenon is helping to change attitudes. I feel I'm a pioneer as I'm very vocal and do a lot of public speaking on ageism. I'm also very active on social media."
Michael Wolff, 81
Graphic designer and co-founder of Wolff Olins
"At the moment I'm involved in a retail brand for older people called Spring Chicken. There seems to be a myth that older people love terrible design, which is all bollocks. There still isn't even a decent wheelchair. A lot of the product that people sell to my generation is absolute crap. Spring Chicken aims to bring beauty and design into everybody's lives so there isn't an excommunicated older generation. I'm very excited about its potential."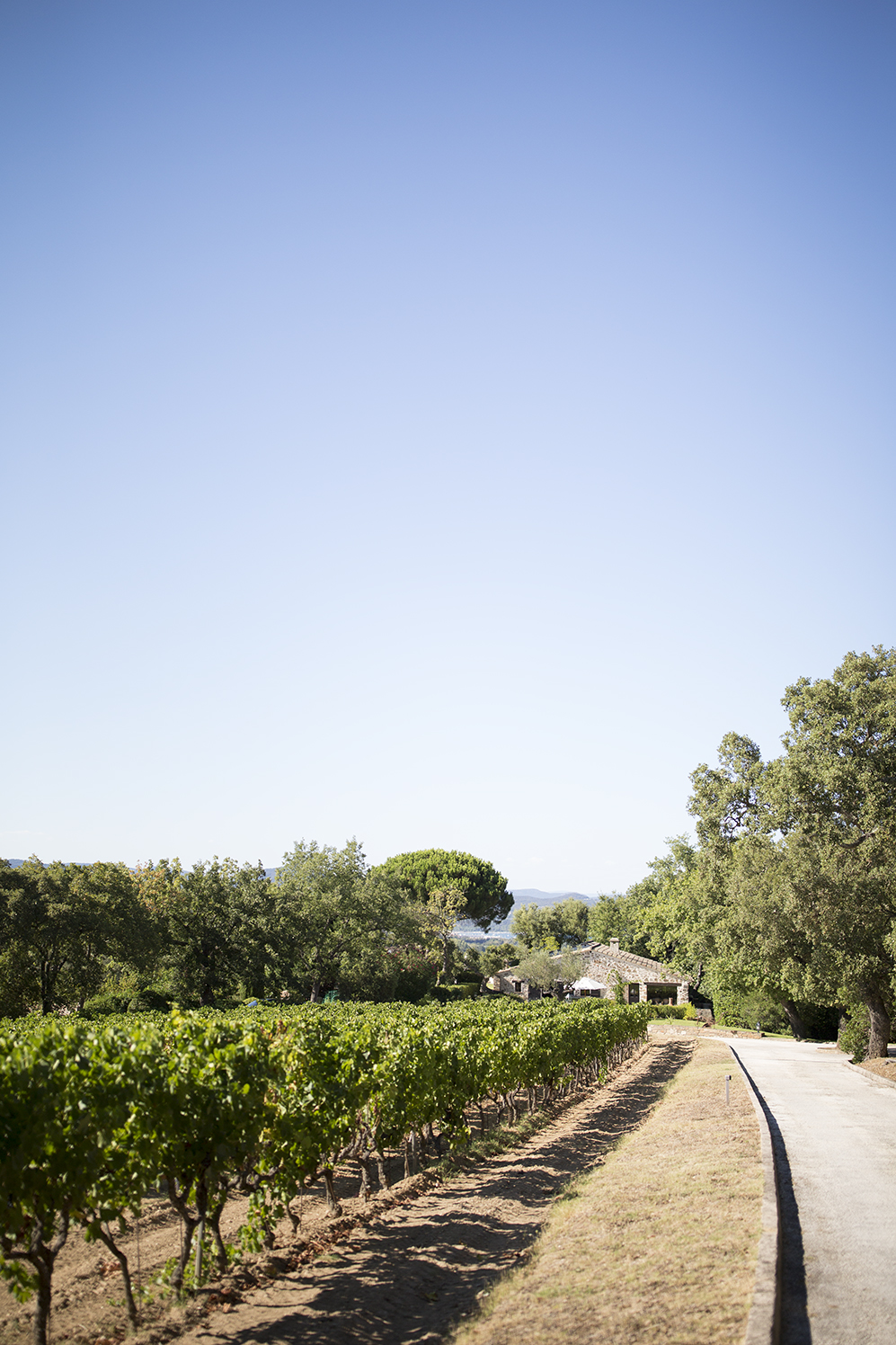 Michel Roux, 75
Chef and co-founder of Michelin-starred La Gavroche and The Waterside Inn
"Perfect happiness is simply doing what you want to do in life and being able to speak your mind. Stick two fingers up! You can be anyone or do anything! I never believe in any particular party or association. I am just Michel. I am free."
Barbara Hulanicki, 79
Founder of iconic fashion label Biba
"The greatest lesson I've learned in life? Keep plodding. Especially when you feel like nothing is happening. Suddenly it just clicks. Something you did six months ago reappears, even years later. You might not even appreciate it, as by then you're ten paces ahead—but appreciate it you must."
To Dominique and Helen, it's the peace of a now informed mind that's been passed on: "Every time we come away we feel a lot better about getting older. It's been a been a huge benefit for us and hopefully other people as well. It's such a cliche but age is just a number, it's really about your attitude and all our interviewees share a very similar positive outlook on life which I think is really telling. Most of them don't care about getting older, they're quite happy about it…they've all got so much bloody energy!"
Thank you Dominique, Helen and all the Bolder guests, for giving us a new lease on age. Head over to Bolder to read the above interviews and many more in full. Click over for Helen and Dominique's other work.
Photography: Helen Cathcart
Text: Ruby Goss