We've invited Polish expat and successful food blogger Marta Greber from What Should I Eat for Breakfast Today? along with her husband Tomasz to join us at the FvF Apartment for a Sunday breakfast series that will get us through the whole of November.
Marta waxes poetic on the importance of the day's first meal. Being a morning person herself she's an avid supporter of celebrating breakfast culture not just from a nutritional viewpoint but also as a window for quality time spent with family or friends before taking on what the day has in store.
It all started two years ago with her first ever breakfast in Berlin, inscribed in her memory ever since. "A kind-to-the-pocket hearty serving of porridge with orange juice and coffee for the price of six euros. It was great!" Marta recounts. Before then, her cooking skills were limited to the essentials, something that her mother took pride in as an old-school feminist who aspired for her daughter to be a strong independent woman completely disassociated with any domestic cooking environment.
Ironically, she's mastered all that from her own kitchen which is where you will usually find her chasing her cheeky cats away from the worktops, singing and prancing around while reaching for ingredients and stirring pots. When she describes her cooking setting to us, a Snow White-esque scene comes to mind but upon uttering the words, Marta is quick to reassure us that's not quite the case. When a recipe goes wrong, the fairy tale crumbles and plates might start flying.
For this breakfast series at the FvF Apartment, Marta is going for easy but delicious recipes using seasonal ingredients. There's something for those with a sweet tooth, salt addiction and everything in between. "Lately I'm constantly craving for strange combinations of savory and sweet. The pregnancy hormones are driving me crazy," Marta explains herself for the selection of dishes. Since her pregnancy, her cooking has evolved into a surprising fusion of flavors as she tries to satisfy her own cravings with imaginative concoctions without insulting anyone else's taste buds. Along the way, she's come up with quite the palatable dishes.
The first breakfast from the series is a tomato galette with crispy golden crust, juicy ripe tomatoes and a melting center of cheesy delight.
And as the French nursery rhyme goes, "J'aime la galette, savez-vous comment?"
Here's how we like it, after the jump.
Tomato Galette
Ingredients
For the galette:

1

250g flour (2 cups)

2

110g butter

3

1 tsp salt

4

1 egg

5

3 tbsp water

For the filling:

1

500g cherry tomatoes

2

1 tbsp fresh thyme

3

2 tsp brown sugar

4

1 tbsp olive oil

5

50g cream cheese

6

50g parmesan cheese

7

pinch of black pepper and salt

For garnish:
Method
Start with the dough. Place the flour in a bowl and add the cold butter cut in cubes. Mix it using your hands. Add salt, egg, water and knead until all the ingredients are combined.
Shape the dough into a ball, wrap it in plastic and put it in the fridge for around 30 minutes.
Chop the tomatoes, then heat a frying with the oil and add them. Sprinkle with sugar, thyme and fry until tomatoes get soft and juicy (only takes a few minutes).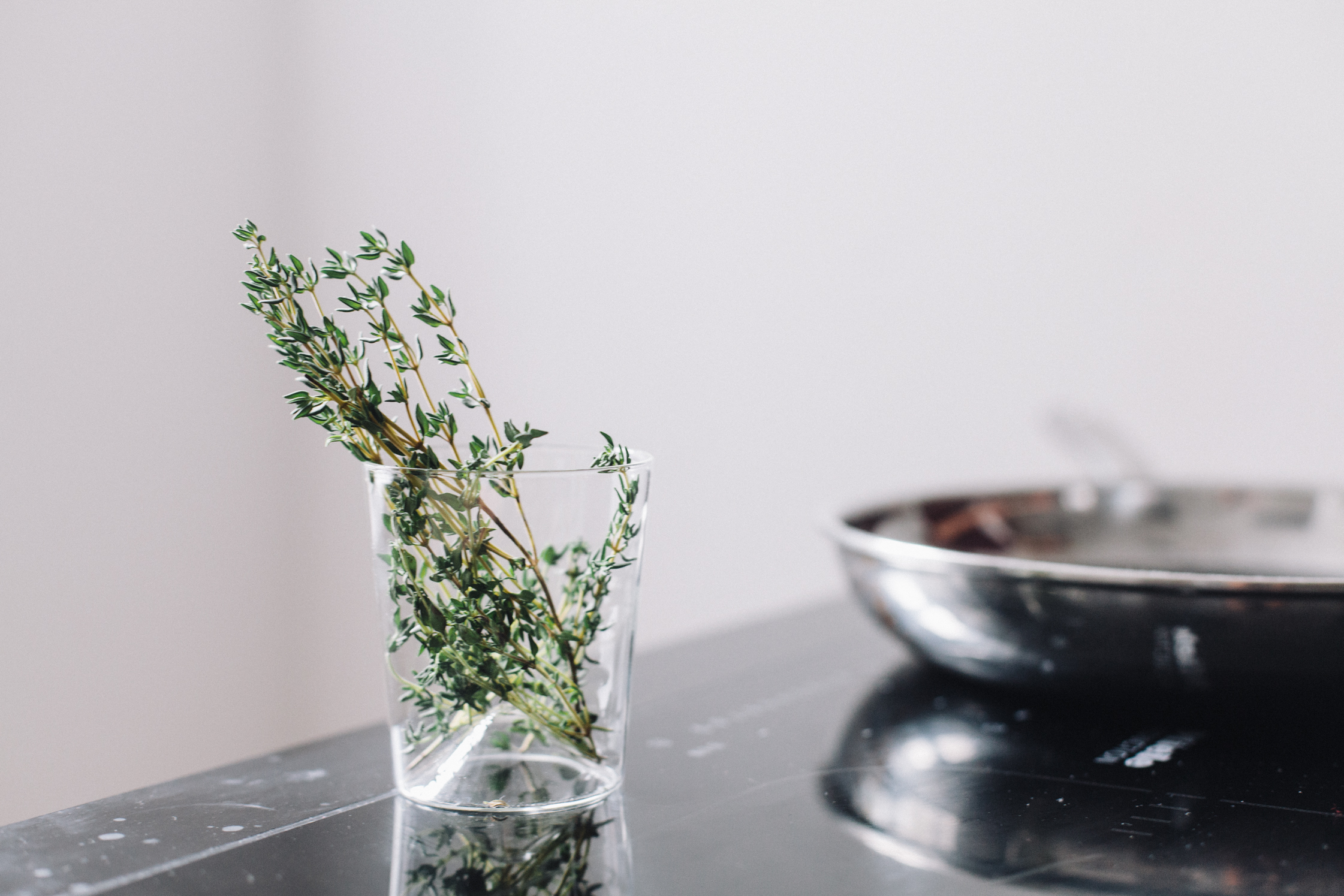 Divide the dough into two parts with a knife and roll each into a flat round shape – about 25 cm wide.
For the filling, in a small bowl combine the cream cheese, parmesan and pepper. Spread the filling equally on both doughs –leave few centimetres from the edge– and divide the fried tomatoes between the two. Fold the sides of each round shape to create a small basket so it holds the tomatoes and filling inside.
Bake for 30 min in 200*C. Finally, roast the pine nuts in a skillet and use them as garnish atop the ready galettes.