For the latest FvF Cooks, we invited Jessica Prescott of Wholy Goodness to whip up some of her favorite Mexican-inspired vegan recipes for the team.
The multi-talented New Zealand-born chef has a warm, inviting disposition, taking the time to chat with us as we wandered through the kitchen of the FvF Apartment. Not only is she skillful in the kitchen, Jessica has all the tools a contemporary chef in a digital world needs in their arsenal – she's an accomplished photographer and graphic designer as well.
We were charmed by the scene that was set in the apartment: The table was brightly bedecked in a chita-style tablecloth from Marimekko and flavorsome margaritas with loads of freshly squeezed lime, Diageo tequila, and spicy Thomas Henry ginger beer, accented with hints of chili, were soon in every hand.
Before long dishes of the family-style meal came pouring out of the kitchen, and we happily dug in to the wholesome vegan meal with ingredients provided by our friends at allyouneed. All the recipes, and more vegan treats, can be found on Jessica's food blog, Wholy Goodness.
Cashew Cream
Ingredients (for 4 people)
1

100g raw cashews

2

water
Method:
Soak the cashews overnight or boil in some water for 15 minutes to soften. Drain the cashews and blend, adding enough water so the cashews are just covered (it's ok if a few little bits are sticking out the top). Blend until smooth and creamy.
Refried Black Beans
Ingredients (for 4 people)
1

500g dried black beans

2

1-2 C cooking liquid from beans

3

2 shallots

4

5 cloves garlic

5

stalks from half a bunch of coriander

6

500g mushrooms

7

1 t dried lovage (optional)

8

1 t paprika

9

1 t smoked paprika or chilli flakes

10

salt and pepper to taste

11

oil for cooking
Method:
Rinse beans, remove any little stones you find hiding amongst them, place in a large pot and fill with water and a bay leaf. Bring to the boil and then lower heat to medium, keeping an eye on the water level – the beans should always been covered with at least an inch of water. Allow to cook for up to 3 hours, but check at two hours, as they may be done sooner. Check water levels regularly and top up as needed – because you haven't soaked the beans they will absorb a lot more water than pre-soaked beans.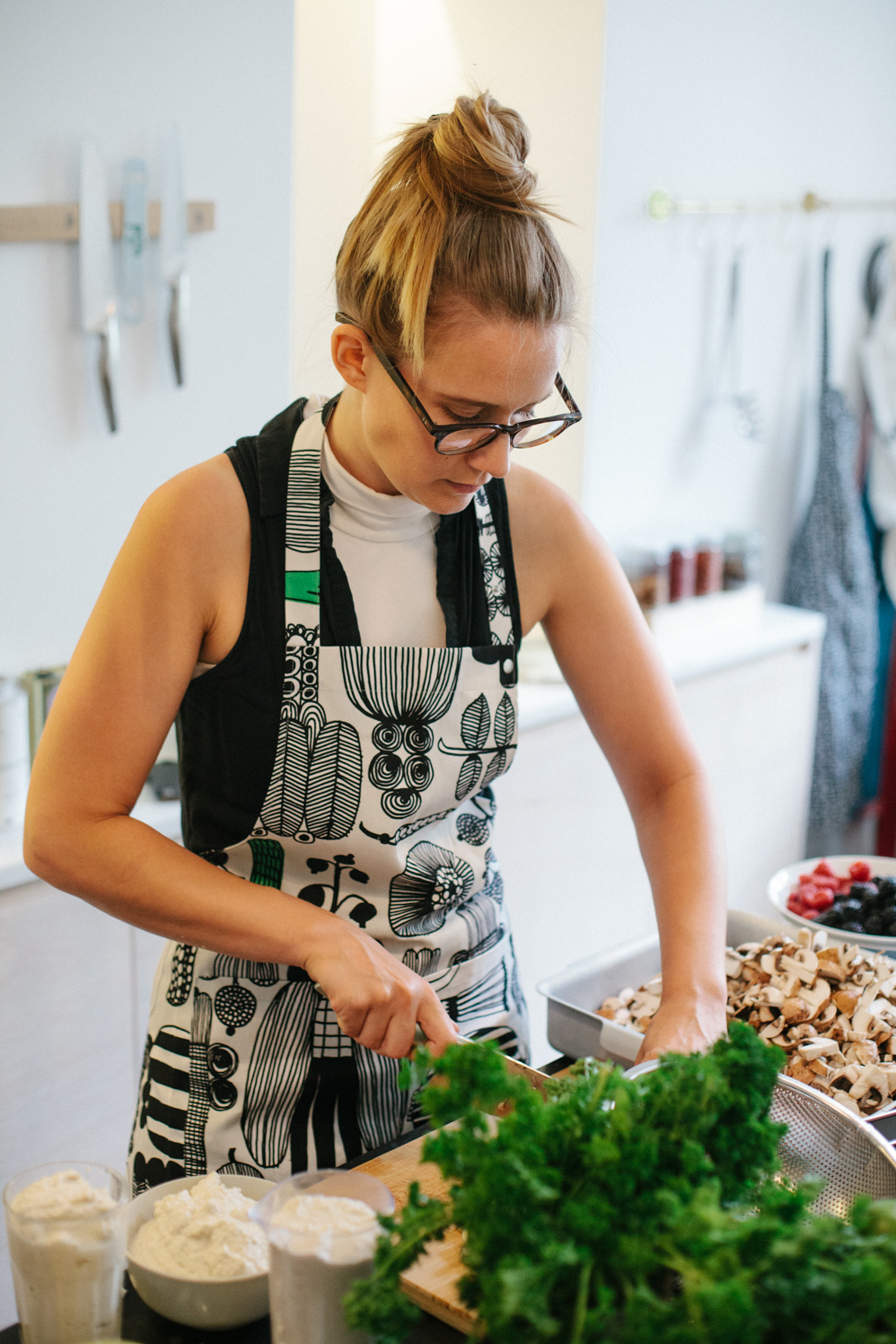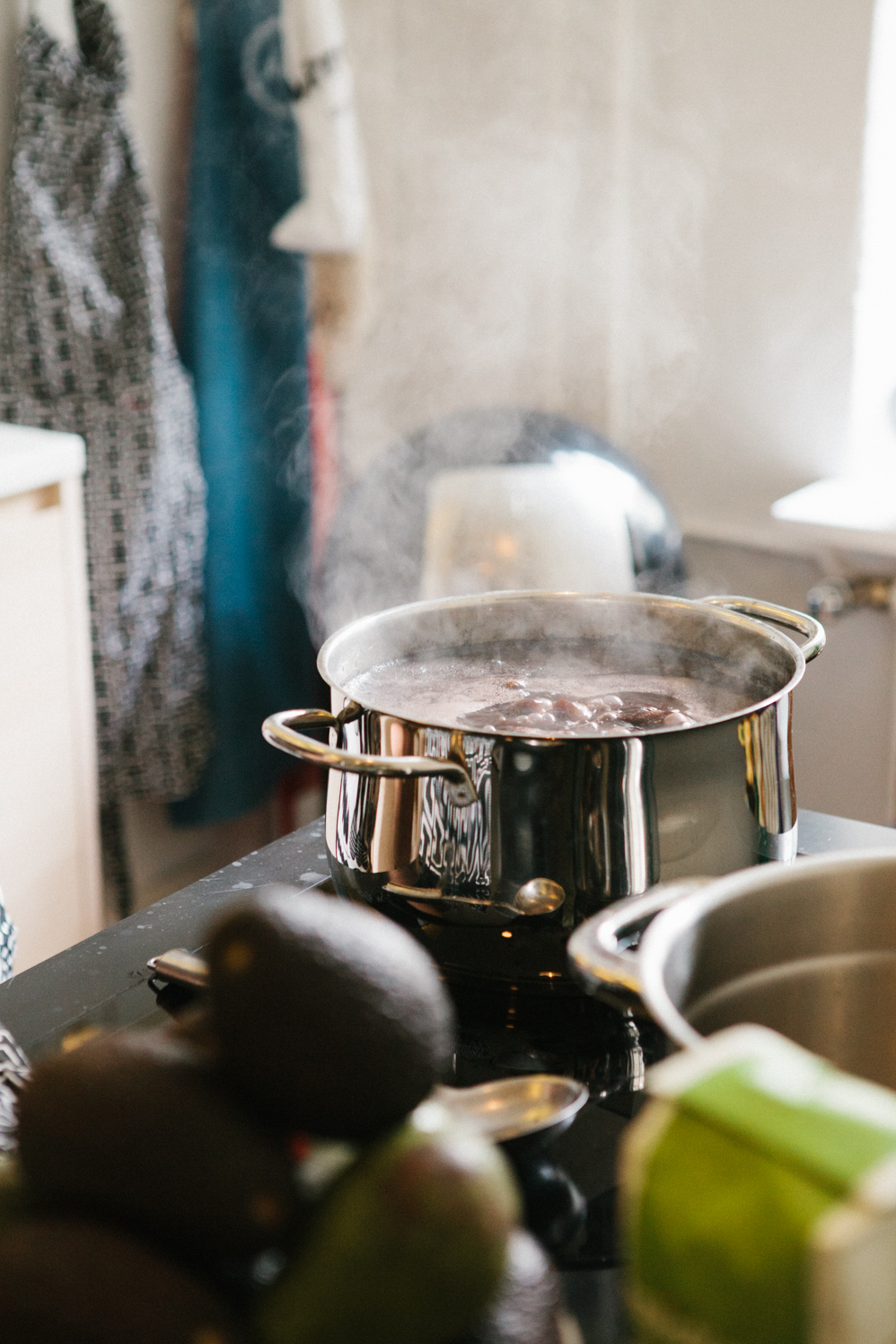 When beans are cooked, drain, saving two cups of the cooking water – preferably the last water you pour off with all the yummy black bits in it. Set beans and cooking liquid aside until you need them.
Re-fry the beans:
Finely chop the onions, garlic, and coriander stalks, and cook over a medium heat in a large pot until onions are clear. Finely chop the mushrooms. Add the mushrooms to the pot with ½ cup of the cooking liquid from the beans, and cook until mushrooms are soft. Add cooked black beans, lovage, paprika, salt, pepper and chili. Depending on how salty the cooking liquid is, you may need a lot of salt here. Cook until beans are soft and mushy and most of the liquid is absorbed. You may need to add more liquid from the cooked beans, but keep in mind that the mushrooms will produce their own liquid as they cook.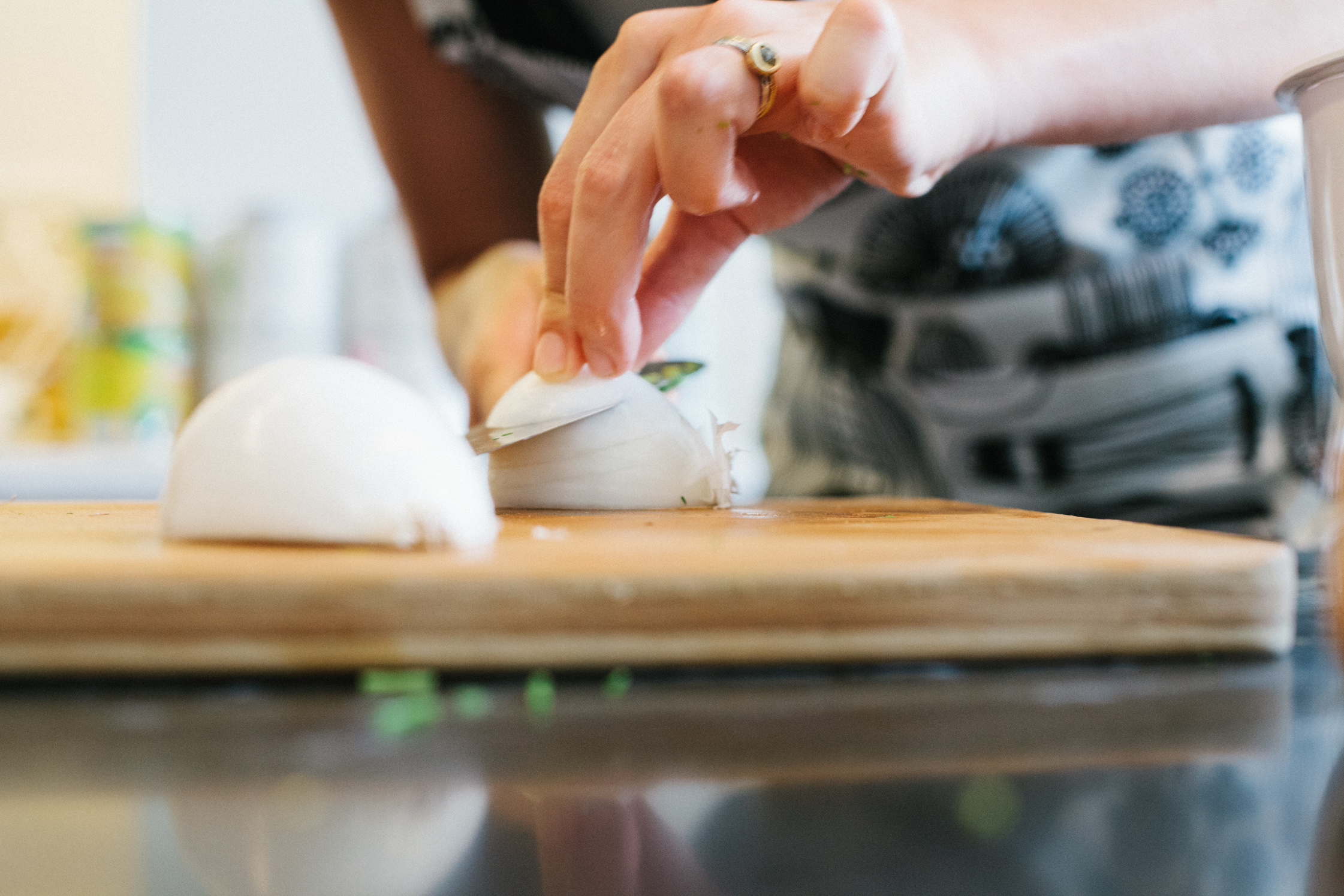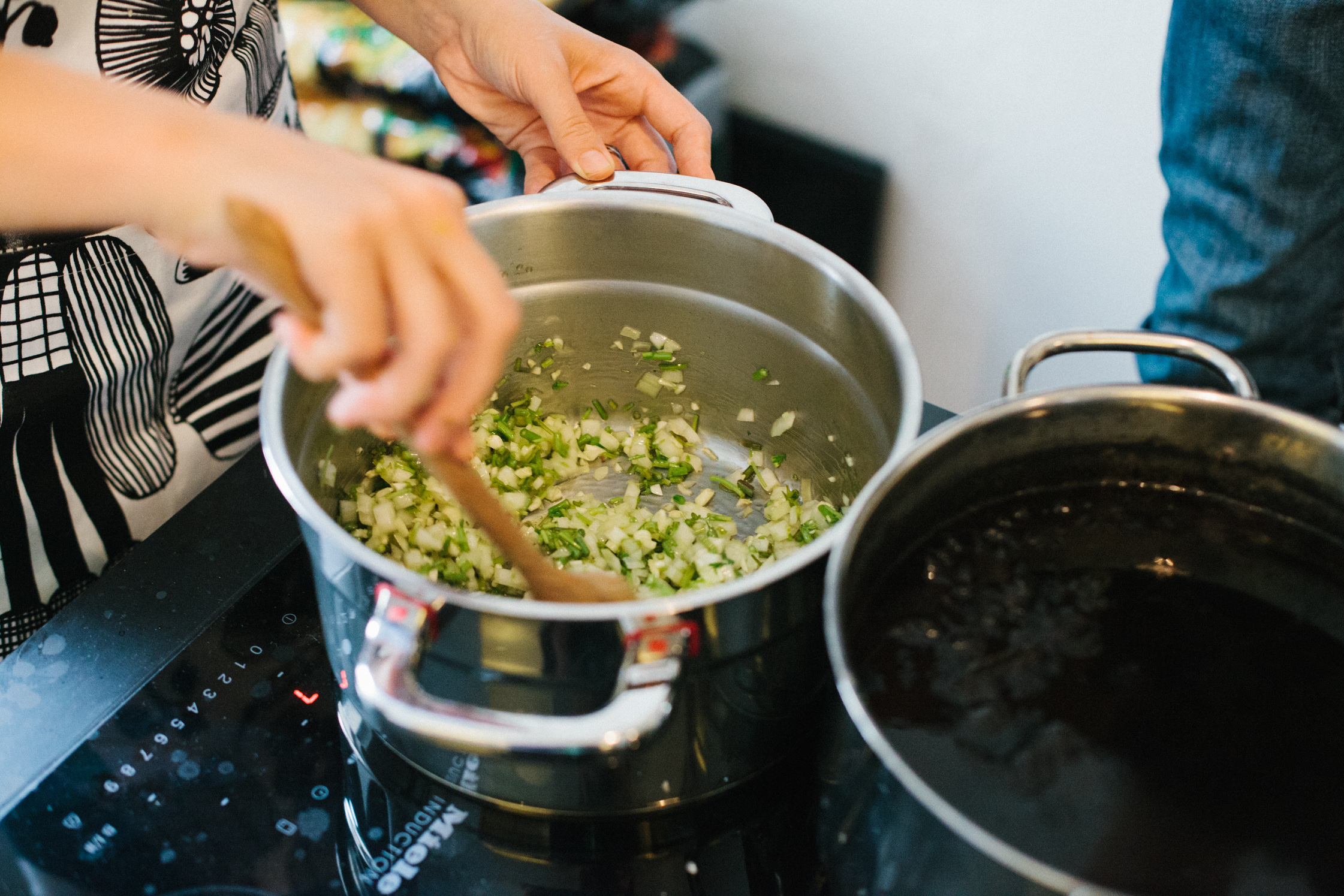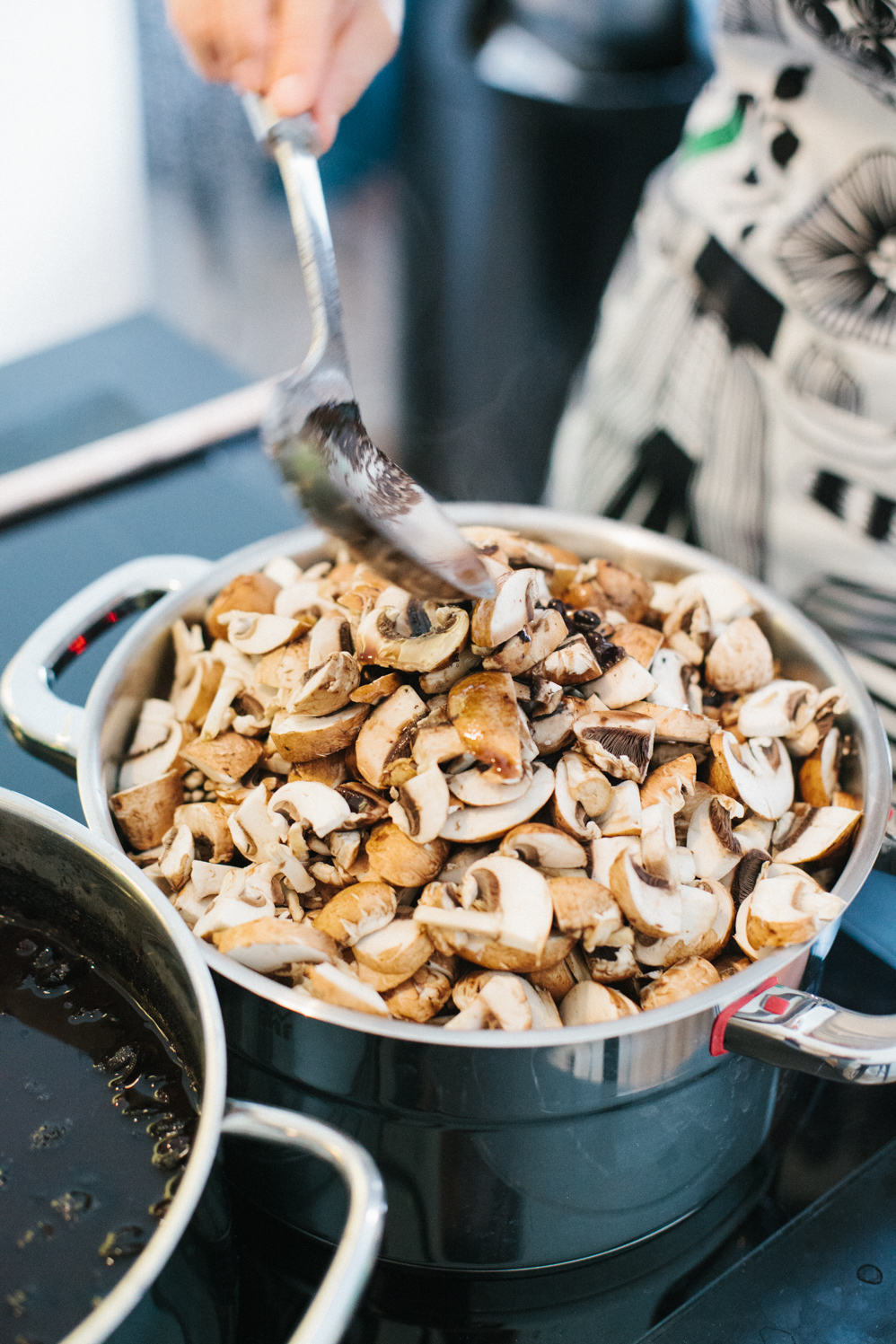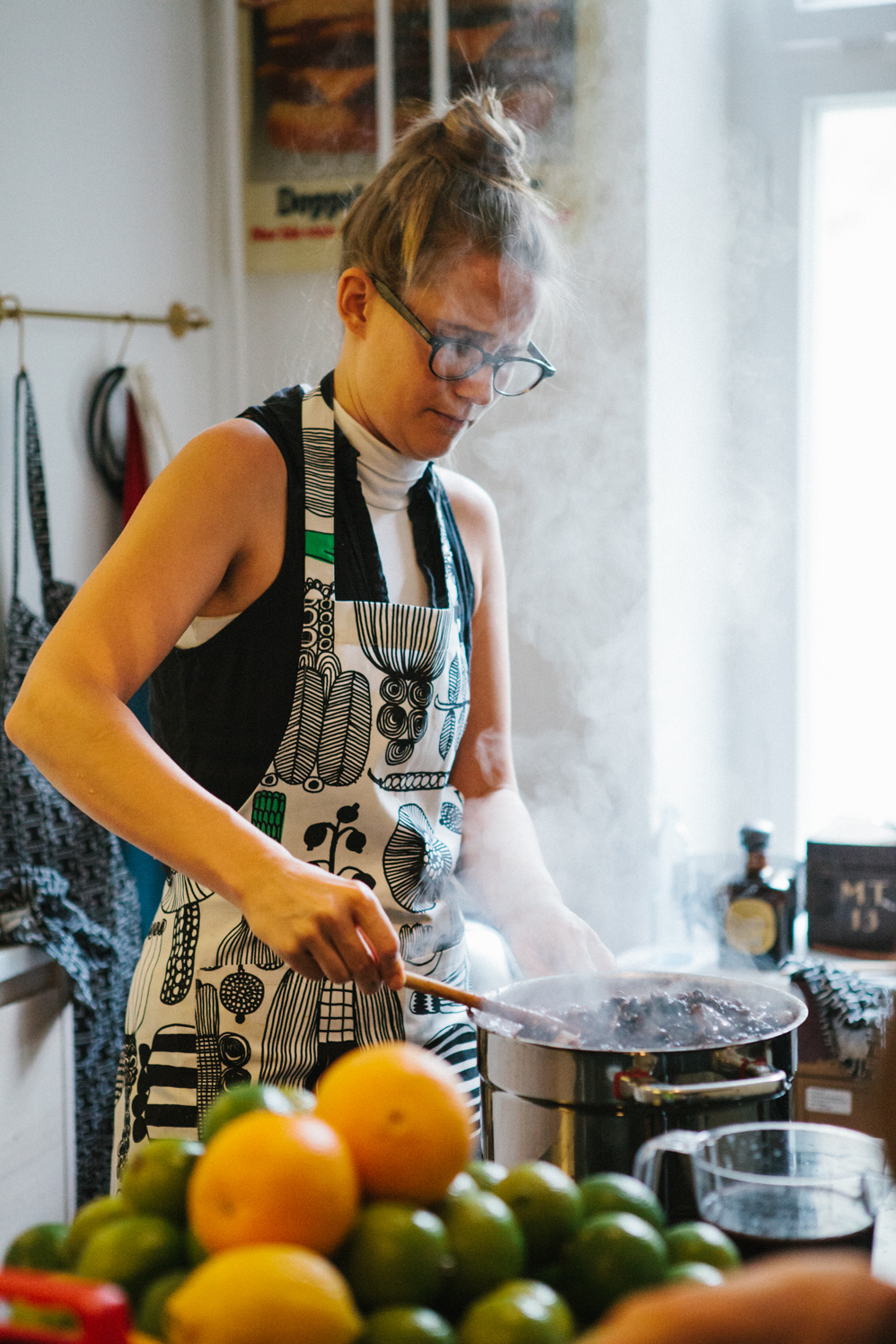 If you aren't ready to eat, or need to leave the pot unattended, this will be fine on a low heat. Stir occasionally to make sure nothing is sticking to the bottom. Remove from heat and serve. If not using coriander leaves for Mexi-corn salsa, stir these through the beans before eating.
Notes and Serving Suggestions:
This recipe makes a lot which is why it's always a favorite for dinner parties or for freezing. Teamed with cashew cream, Mexi-corn salsa and guacamole, you can make 8 large burritos or hundreds of yummy little mouthfuls of nachos.
Spicy Ginger Margarita
For 4 thirsty tequila lovers
1

200ml Don Julio Añejo tequila

2

400ml spiced ginger beer

3

juice and pulp of 2 limes

4

plus 2 limes to slice into drink

5

1 fresh chilli

6

fancy salt for rim of glass (optional)

7

lots of ice
Method:
In a large glass pitcher or jug combine the tequila and spiced ginger beer. Cut two limes in half and juice them into the pitcher, using your hands to get all the fleshy pulpy bits. Slice two limes into round slices and place in pitcher. Finely slice the chili and add to pitcher. Fill the pitcher to the top with ice cubes and lightly stir to combine (not too vigorously or you will lose the bubbles from the ginger beer). Rub the butt end of one of the limes around the rim of your glass and then coat the rim in salt (optional but delicious). Pour margarita into glasses. Enjoy!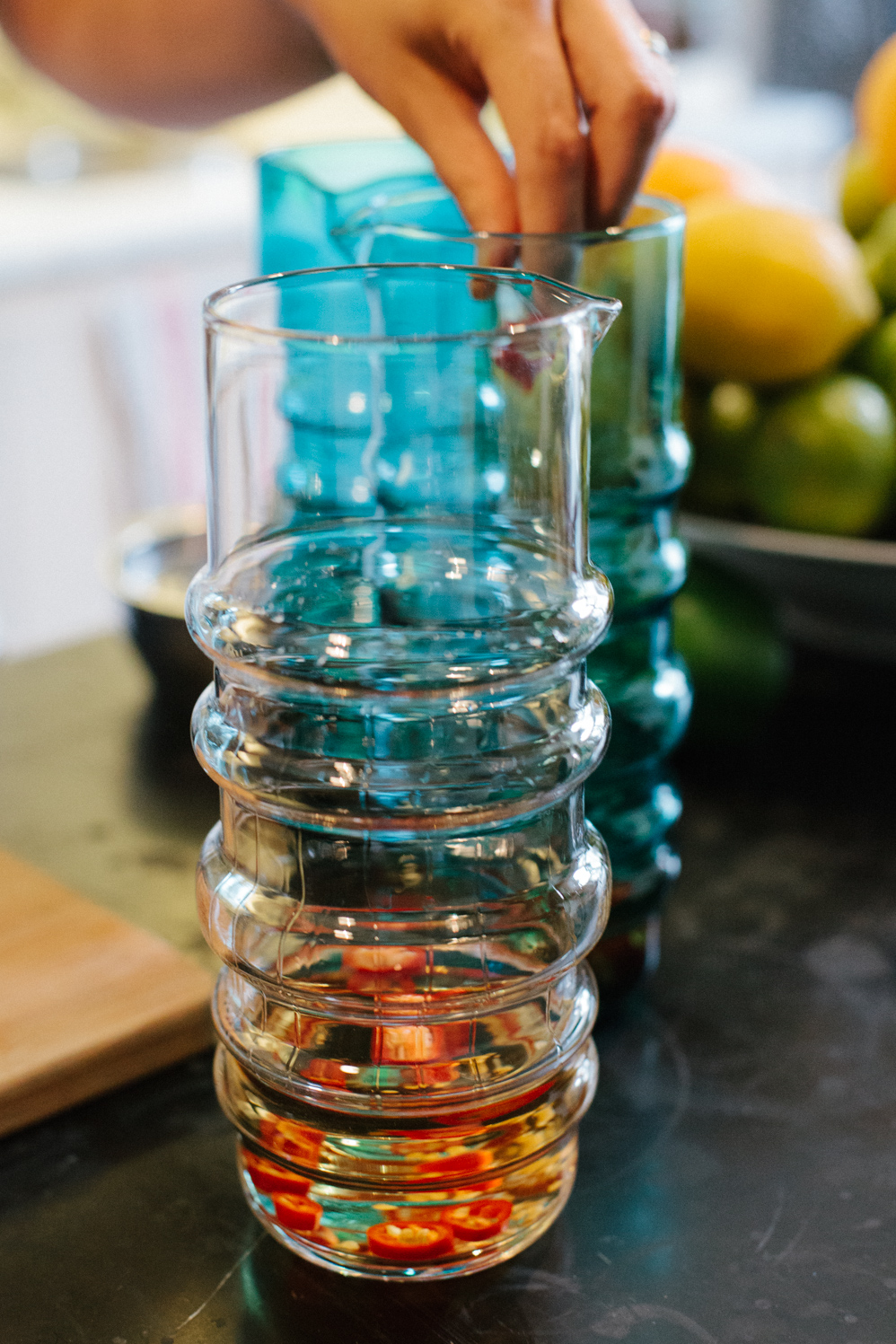 Notes and Serving Suggestions:
Make sure you use ginger beer and not ginger ale. Ginger beer is less sweet and a lot more spicy. In Germany I use Thomas Henry, in Australia and New Zealand I use Bickfords or Bundaberg.