Lima, 1984. Sabine Hueck and her flat-mate, Arlen Gargagliano, today a very successful chef and cookbook author in New York, after dancing through the night, have only one more destination before they fall, exhausted, into bed: the best Ceviche in the world.
After all, there is nothing better to ward off the next morning's hangover than spicy, marinated, freshly caught fish. The pair slip off their dancing shoes from their tired feet and sip at their last Pisco Sours, the Peruvian national drink, just as Ceviche is the country's national dish.
30 years on, we are being presented with the day's catch, so that we can have a little taste of Sabine's own Ceviche. The fish is caught and smoked by Joachim Lechler, a fisherman from a family who have been in the trade for over 500 years. It is great to see so much passion for work here. It gives you confidence. Unsurprisingly, Lechler's name is by no means unknown on Berlin's gastronomic scene and many gourmet restaurants are his customers. Sabine finally decides upon a magnificent sea bass as the base of today's Ceviche, and we begin to prepare the dish.
Ceviche (Peruvian Fish Tartare)
Fresh fish, limejuice, and a touch of spice: in Lima, this fish dish is such a staple, it is, for Peruvians, the same as bread and butter is for us. One can trace the first Ceviche recipe back over 100 years. It's believed to have been one of the first exchanges to take place after Spanish colonization – the colonial rulers brought the first citrus fruits to the country. Later on, Ceviche became the dish of the poor. The off-cuts of fish were chopped into bite-sized morsels, the refreshing sourness of the fruit was added to it, along with local ingredients, such as onions and coriander.
Although it is known as Peru's national dish, Ceviche quickly spread across the whole of South American and now, finally, can be found on our own menus.
Ingredients (for 2 people)
1

1 garlic clove

2

1 red chilli

3

1 red onion

4

1 tsp fresh, grated ginger

5

1 celery or fennel stalk

6

7 tbsp lime juice

7

250g very fresh fish fillet (e.g. sea bass, sole, hake, pike, sea bream etc.)

8

Good sea salt

9

1 tomato

10

1-2 coriander stems with root

11

4 tbsp olive oil

12

Ground pepper

13

4 lettuce leaves
Method
For the marinade, chop and finely grate the garlic. Wash the chili pepper and chop it into fine rings. Peel the onion and cut into fine strips. Wash the celery and fennel thoroughly, cut into thin strips and mix with the ginger and lime juice.
Fillet the fish if necessary. Wash and towel dry the fish and cut it into thin strips. Mix with the marinade and leave it, covered, in the fridge for around 20 minutes.
Wash the tomato, remove the seeds and chop into fine strips. Wash and dry the coriander and finely chop both the stems and the roots.
Mix the fish with the tomato, coriander and olive oil; then flavor with salt and pepper.
Wash the lettuce leaves and dab them dry. Lay the lettuce leaves out into ramekins or glasses, and then distribute the ceviche out into each of them
Serve with toasted white bread.
The fish stock, named "Leche de Tiger", can also be served as a drink, it is also used as a male aphrodisiac.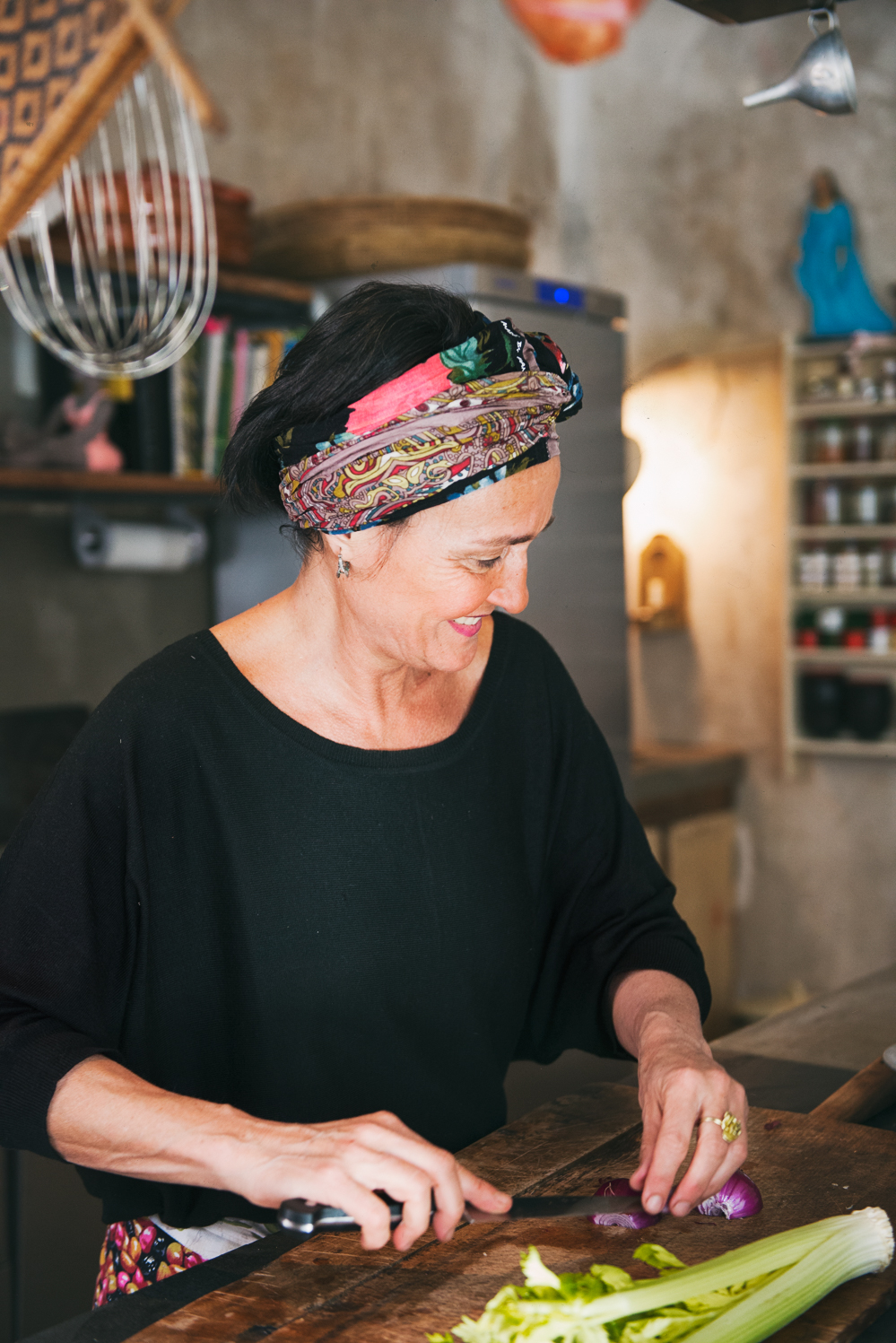 Sabine Hueck runs regular cooking classes and events at her Atelier Culinário in Berlin.
In the following weeks, Sabine will prepare more exciting recipes from her collection for our South American Cuisine series. Find more culinary inspiration in our FvF Cooks.
Photography & Text: Carina Adam