Ending up in unknown places is one of our favourite things about working on a travel magazine.
For this issue of Companion Magazine, the fifth part in the series, the FvF team found themselves right at the source of good storytelling. In the giant hall of Berliner Zeitungsdruck, we peeked over the printer's shoulder to learn about the process and to pick up the new issue fresh from the press. Because we believe in authenticity and good craftsmanship, we decided it was time to go back to the original process of publishing: We proudly present Companion Magazine #5, printed on newspaper.
Companion Magazine is a periodical about the people who shape our cities, created in collaboration with 25hours Hotels and produced by Freunde von Freunden. Our mother agency More Sleep developed the bold and colorful design to reflect the cheerful character of the concept. In illustrator Martina Paukova, we found a like-minded spirit who added her own dashes of colour to Companion #5.
A city is like a cabinet of curiosities – an urban space of eclectic finds. The trick is to keep the cabinet open, wander constantly and keep making new connections between what one has seen and experienced. That's why this fifth issue of Companion is dedicated to art, the city and those who inhabit it.
In that spirit, we take a fresh look at the 25hours Hotels cities Berlin, Hamburg, Frankfurt, Vienna and Zurich, while also exploring beyond Central Europe. Two culinary expeditions take us to southern Sweden and California, and a trip to Berlin's Wild West gives us a look at today's art scene. We swing by Vienna to learn about the future of big cities and take a bike ride through Hamburg to gain new perspectives on mobility in urban space. We get tips from an entertainment entrepreneur for an evening in Zurich and recommendations for Berlin from two local nightlife pros. In Frankfurt, fashion designer Kostas Murkudis shows us broken eggshells in a skyscraper, and Danish-Icelandic artist Olafur Eliasson tells us about his vision for the future, inviting us into his very own cabinet of curiosities: his striking studio. Following the footsteps of well-informed locals, we let the journey unfold through Companion's pages.
For the new issue, some of our topics include:
A visit to Olafur Eliasson's studio, a converted brewery in Prenzlauer Berg, gave us a glimpse into the artist's passion projects. In the 5000-square-meter building, we talk about light, one of Eliasson's key motives, and how it translates outside of a gallery context. With his Kickstarter company, Little Sun, the Danish-Icelandic artist wants to bring affordable energy to the 1.1 billion people worldwide who don't have access to electricity. During his chat with Companion, Eliasson discusses how his social project is a work of art, talks about his soon-to-be published cookbook and explains why his studio's kitchen serves as a Human Resources department.
Fashion designer Kostas Murkudis is known to be unconventional – no wonder he enjoys breaking the boundaries between fashion with art. The MMK 2 in Frankfurt is currently staging a solo show devoted to the designer. At Close Range presents Murkudis' garments, but furthermore, it's an exhibition that brings to life the reciprocal relationship between design, art and material that is present in his sculptural approach to fashion.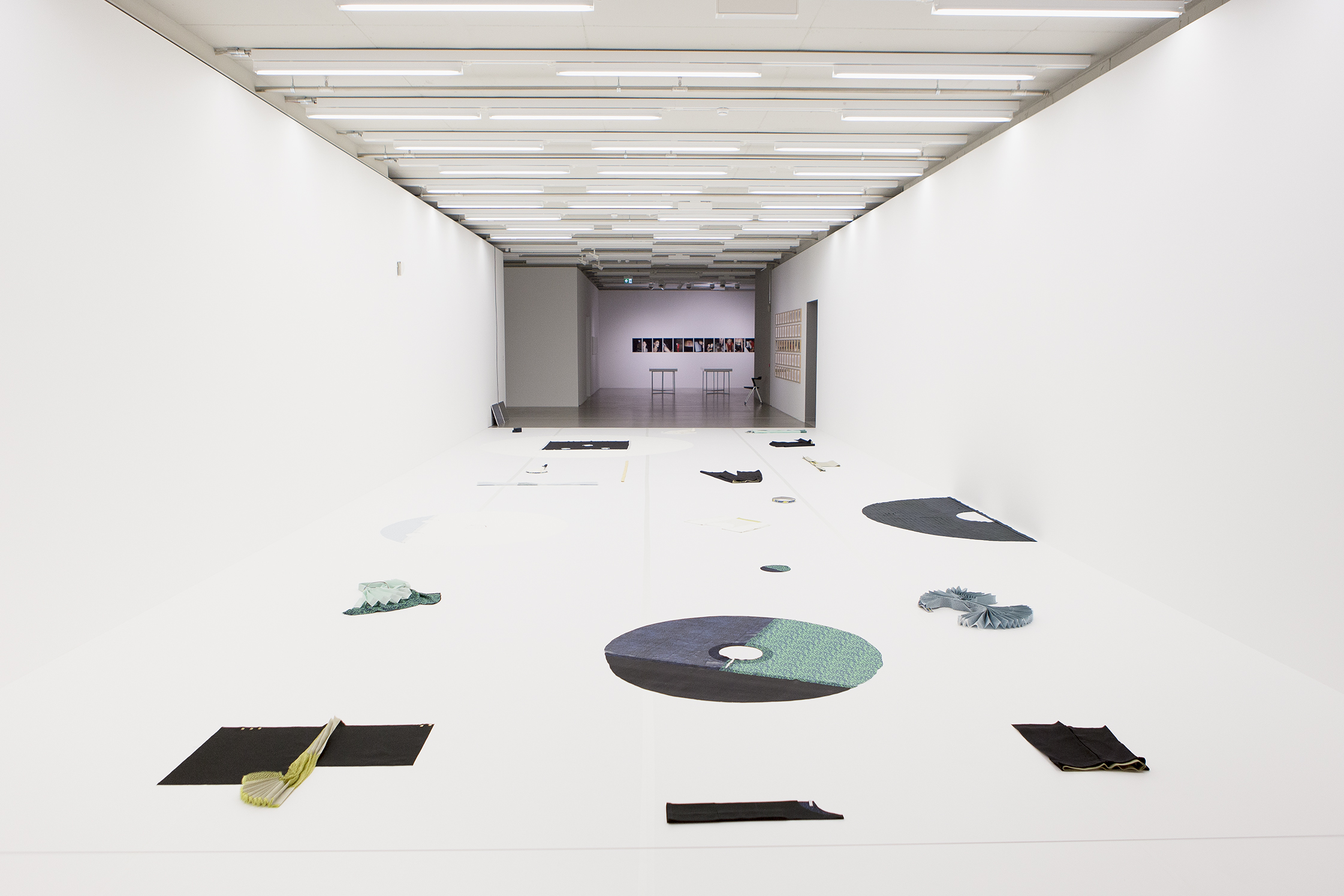 Is urban cycling here to stay? From commuters on the go to ambitious athletes, more and more urbanites are choosing to leave their cars at home. This diverse group is united by their deep fondness for the two-wheeler. Companion author Carolin Petersen investigates urban cycling culture in Hamburg on a bike tour that leads from the ultra modern Hafencity along the Elbe to the artsy outskirts of town.
London native Lianne La Havas was only in her early twenties when she quickly rose to fame with her debut album "Is Your Love Big Enough," gaining fans like Bon Iver and Prince. For inspiration on her second album, La Havas began exploring different genres, as well as her own roots. In this spirit, Lianne travelled to her mother's homeland of Jamaica while working on the album. The impressions of the journey can clearly be felt on her new LP "Blood". At the Hamburg showcase, the singer talks fears and aspirations, musical idols and family.
All these urban explorations (and many more) come to life in city guides, in-depth interviews and expert tips. And even as we hop on to the printed page, we retain the characteristic style of storytelling and imagery that's uniquely Freunde von Freunden. You can pick up the fifth issue of Companion at all 25hrs Hotels and selected retailers – and use it as the starting point for your own adventures around these exciting cities!
Stay tuned for a full portrait on Olafur Eliasson and other creative minds featured in this issue, on FvF soon! Also, make sure to check out our interview with Berlin nightlife pros Joy Fatoyinbo & Yasmine Schreck.
Want to get to know Companion Magazine better? Pick up a fresh copy at any 25hour Hotels location, or head over to FvF Journal to explore previous issues.