We're delighted to see our tenth issue of Companion in print. Companion is a magazine about cities and the people that make them, produced in collaboration with 25hours Hotels. The five 25hours locations—Berlin, Zurich, Vienna, Hamburg and Frankfurt—are Companion's geographical backbone, and for this issue we've returned to the makers and doers from those cities.
This edition of Companion is our tenth, our first major anniversary. The milestone is certainly something to celebrate (and you can bet that we will!). But we're also a little older and wiser than before—and maybe a little more contemplative. It's for this reason that, despite not intending a theme, our tenth issue inadvertently pivots around matters of sustainability.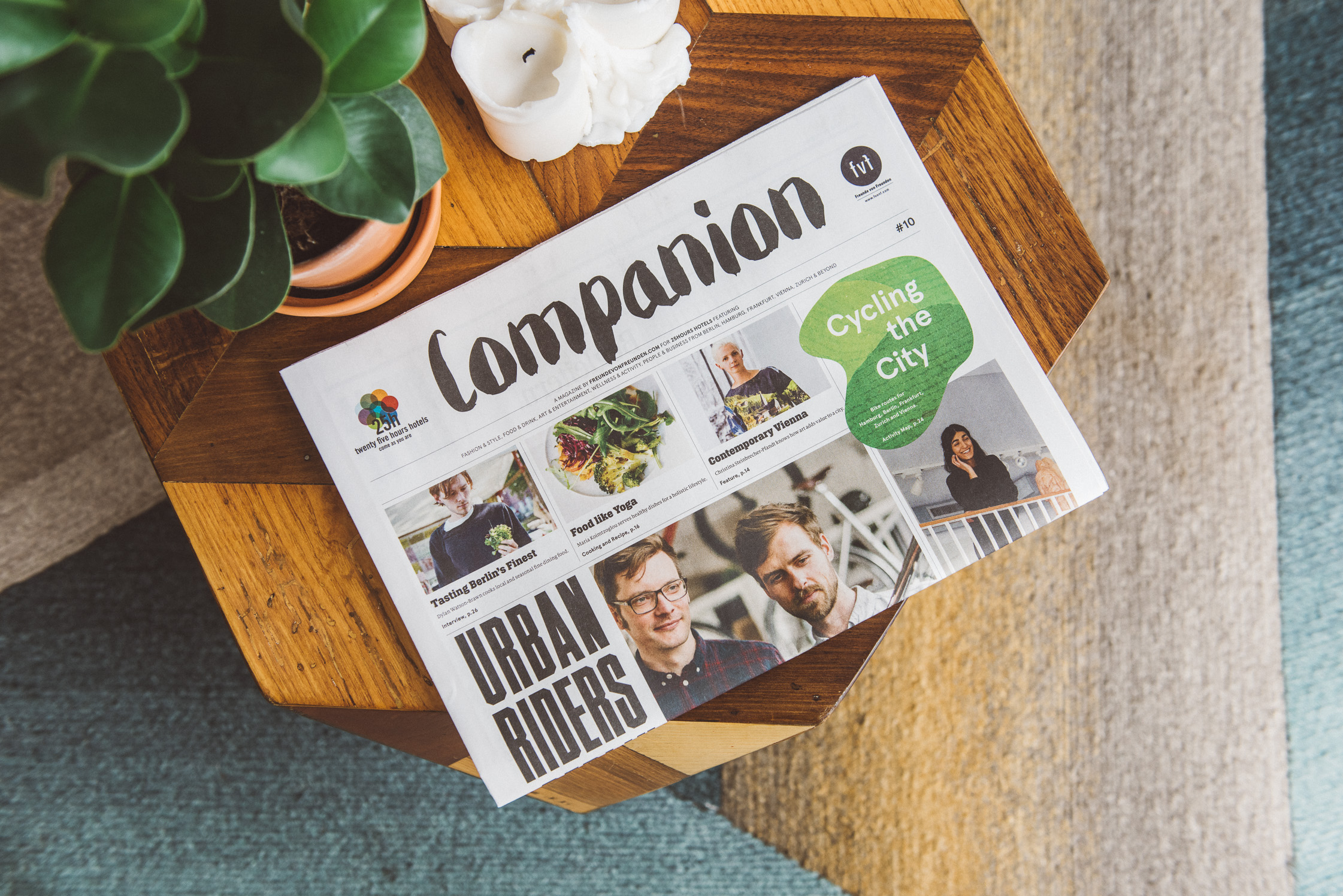 "How can we learn to live healthy, respectful lives together?"
As the environment changes before our eyes, and as the social fabric begins to fray at the seams, how can we learn to live healthy, respectful lives together? Planetary survival depends on environmental action, of course, but also a nurturing of social and economic life. This is why, for our tenth issue, we've turned our attention to those working to do environmental and social good. Between the covers, for instance, we have two school pupils in Vienna who are using their free time to take on Amazon. We also have Berlin's New Deli Yoga, where one "yogi punk" is on a mission to blend holism and good, healthy food.
Below you'll find a few more favorite stories from this issue.
Flip through the magazine
Alternative Hamburg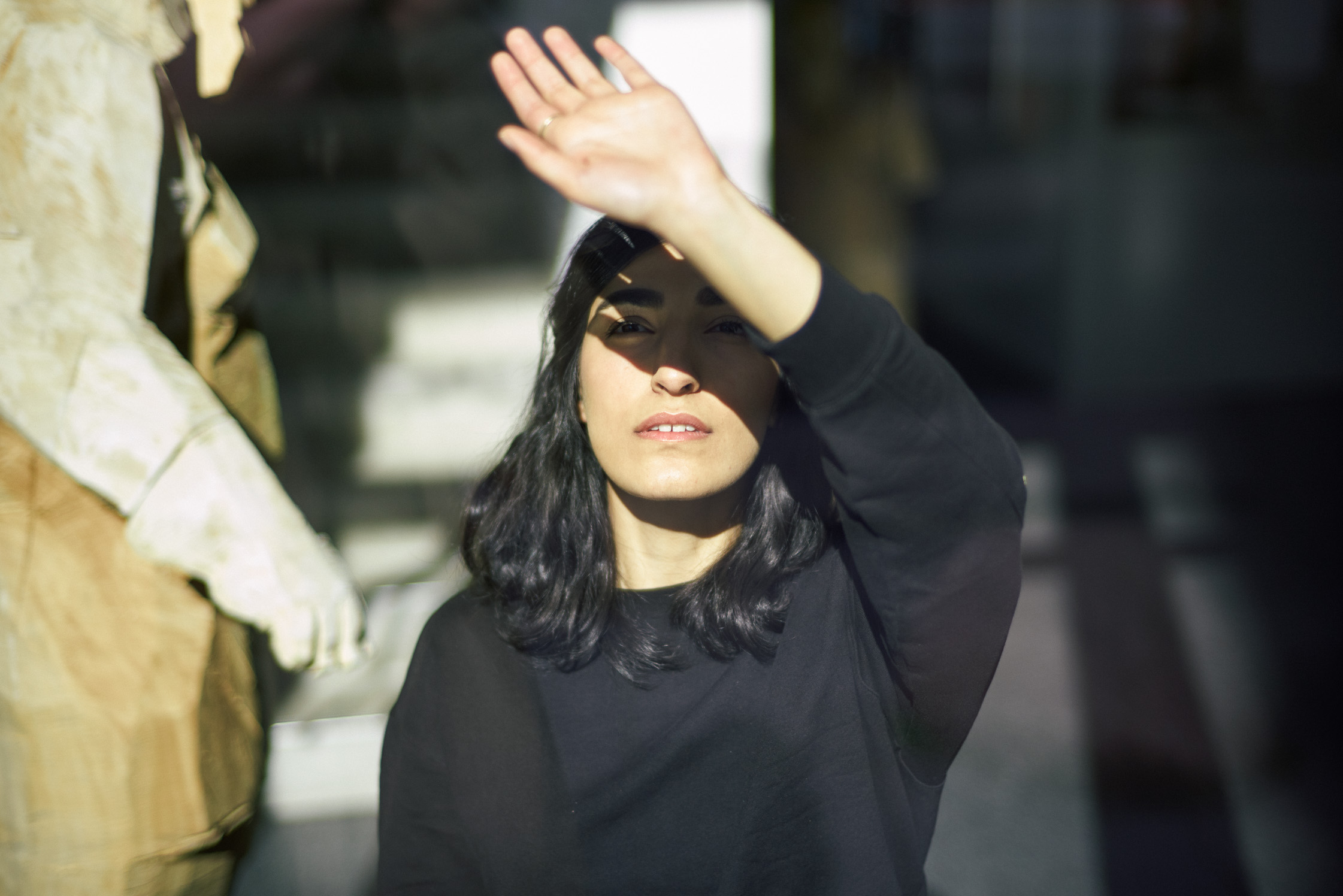 Afghanistan-born artist Moshtari Hilal guides us around Hamburg's Karoviertel. Moshtari, whose illustrations playfully subvert gender and cultural stereotypes, turns her razor-sharp eye to this creative and multicultural neighborhood. In this alternative city guide, Moshtari grabs us by the hand and guides us through the streets, via Arabic record stores, comic books, and Turkish burgers.
A Better Swiss Symphony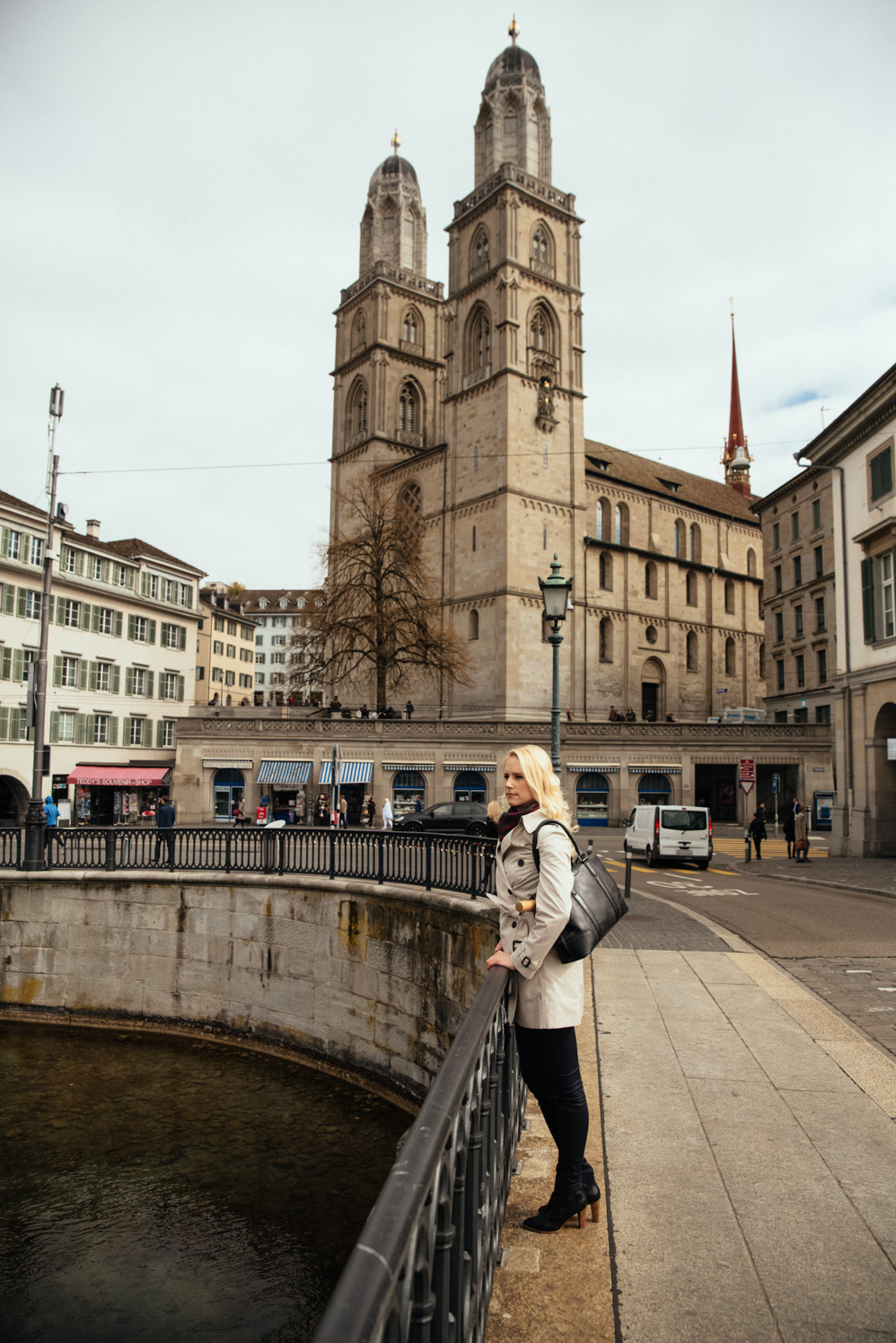 Lena-Lisa Wüstendorfer is a young orchestral conductor based in Zurich, who has already directed her baton at the Zurich Chamber Orchestra, the Thailand Philharmonic and the Bern Bach Choir. We spoke to her about what it's like to be working in a traditionally male-dominated industry, and the many social uses of Beethoven's 9th Symphony.
Young But (Not) Green
23-year-old Dylan Watson-Brawn is making waves in Berlin with his restaurant, Ernst. Blending Japanese cooking philosophy with the local food movement, Dylan uses a maximum of two ingredients per dish, emphasising the complexity of flavor innate in each vegetable. Freshness is key here, and Dylan prides himself on knowing exactly where and when to get the very best ingredients.
Behind The Scenes
Like the look of Companion Magazine? Pick up a copy at any 25hours Hotel, or explore previous issues here.
This issue was made possible also with the help from our partners: MINI, Belsazar and Manufactum.
Find more Companion stories on FvF here.
Text:Siobhan Leddy
Photography:Robert Rieger