Music permeates the space of Nicholas Daley's studio based in the Bernie Grant Arts Centre in North London: From Shabaka Hutchings' eloquent, saxophone-heavy tunes and his jazz group Sons of Kemet, a line-up that comprises some of the most progressive 21st-century talents in British jazz, to Culture's Two Sevens Clash, an instrumental album to Jamaica's grassroots reggae movement. Whatever spectrum Daley delves in, music puts him in the right frame of mind. "There's so much mental stimulus through playing vinyl," he says, flipping through a box of records, picking one by Alice Coltrane.
Daley graduated with a BA in Fashion Design from London's Central Saint Martins in 2013. Since then, he has designed forward-looking, fresh menswear that thrives on eclecticism, marrying cultural symbolism with pragmatic wearability. Ever keen to propel the fusion of music and fashion, while also exploring fashion and heritage, he is inspired by his British-Jamaican roots. Daley's mother is Scottish, his father of Jamaican descent. Together, they ran Scotland's first reggae club in Edinburgh in the 1970s.
This portrait is part of The Art of Listening, a collaboration between Freunde von Freunden and the Danish speaker manufacturer Dynaudio. Find out more about the collaboration at the end of this story.
Daley is an eloquent speaker, not just in conversation, but in the communication of his sartorial work. The eight collections he has produced under his own name label encapsulate expressions of uniformity and identity. The 29-year-old's narrative-driven approach is fueled by his painstaking research into his family's musical history, his longing to create meaningful garments that never cease to tell a story, and his sense of craftsmanship using high-quality fabrics. This combination has led him to collaborate with numerous musicians of various genres for his fashion week presentations as well as partnering with brands including Adidas and Fred Perry. It also gained him support from the British Fashion Council under their NewGen initiative along with a nomination for the International Woolmark Prize. Daley's designs are imbued with personal memories and musical references, which often stir an emotional response for those wearing his clothes. For his Autumn/Winter 2018 collection, he was so enamored with the burnt orange color on Freddie Hubbard's record sleeve for Red Clay, he named the collection after it. "Music is an amazing way of expressing my ideas or my beliefs; music and fashion are so intertwined. One enforces the other," he says.
"Music is an amazing way of expressing my ideas or my beliefs; music and fashion are so intertwined. One enforces the other."
Daley grew up in Britain's Midlands. "There was always music playing in the house," he says. His parents instilled in he and his sister a passion for music, exposing them to a large and varied soundscape. His mother Maureen played folk music—Daley particularly recalls listening to Joni Mitchell's album Blue—while his father Jeffrey put on dub and reggae by the likes of Aswad, Steel Pulse, or Musical Youth. "They brought us up to have an open mind with people and cultures and music." Daley re-engages with his family history as he evolves as a designer. He launched his Slygo collection at the same age his parents founded the reggae club in 1978, and named it after his father's sound system name, a thought that puts a smile on his face. "All this mad stuff they went through to put up the club, trying to chase down the band or the bouncers attacking my father because he's black, even though they, my parents, were the ones paying them." Yet, gathering people for their love of music and using it as a force of good was an accomplishment that Daley has paid tribute to with his Slygo collection. He included badges and the reissue of the reggae club T-shirt that his parents made 30 years ago in their apartment. "I knew straight away that I had to reproduce it to be part of the collection to really sing the story of what my parents did. They wore it as another way of showing unity and expression. Even at that point, it wasn't fashion, per se, but they were thinking about imagery and this whole idea of identity and what you represent. It's just a T-shirt, but a T-shirt can say a lot," he says.
Daley extends this message through the production of his shows at London Fashion Week, from lighting and acoustics to the actual musicians performing live—he creates worlds for his audience to lose themselves in. This all-encompassing approach has become his hallmark, "so it's not just a fashion thing, it's a culture thing," Daley stresses. Guitar player Mansur Brown wore Daley's rust-colored corduroy jacket and striped wool pants as part of the presentation of Red Clay. The fact that Brown approached the designer at the end of his show to tell him that by wearing his designs he felt more energized, "was probably the best takeaway from the show," exudes Daley. "This whole idea of tribalism, if you're all wearing a certain thing or certain garment, it reinforces this power. If I can somehow add more juice to this talent or what he's capable of to make him play a bit harder, then mission accomplished."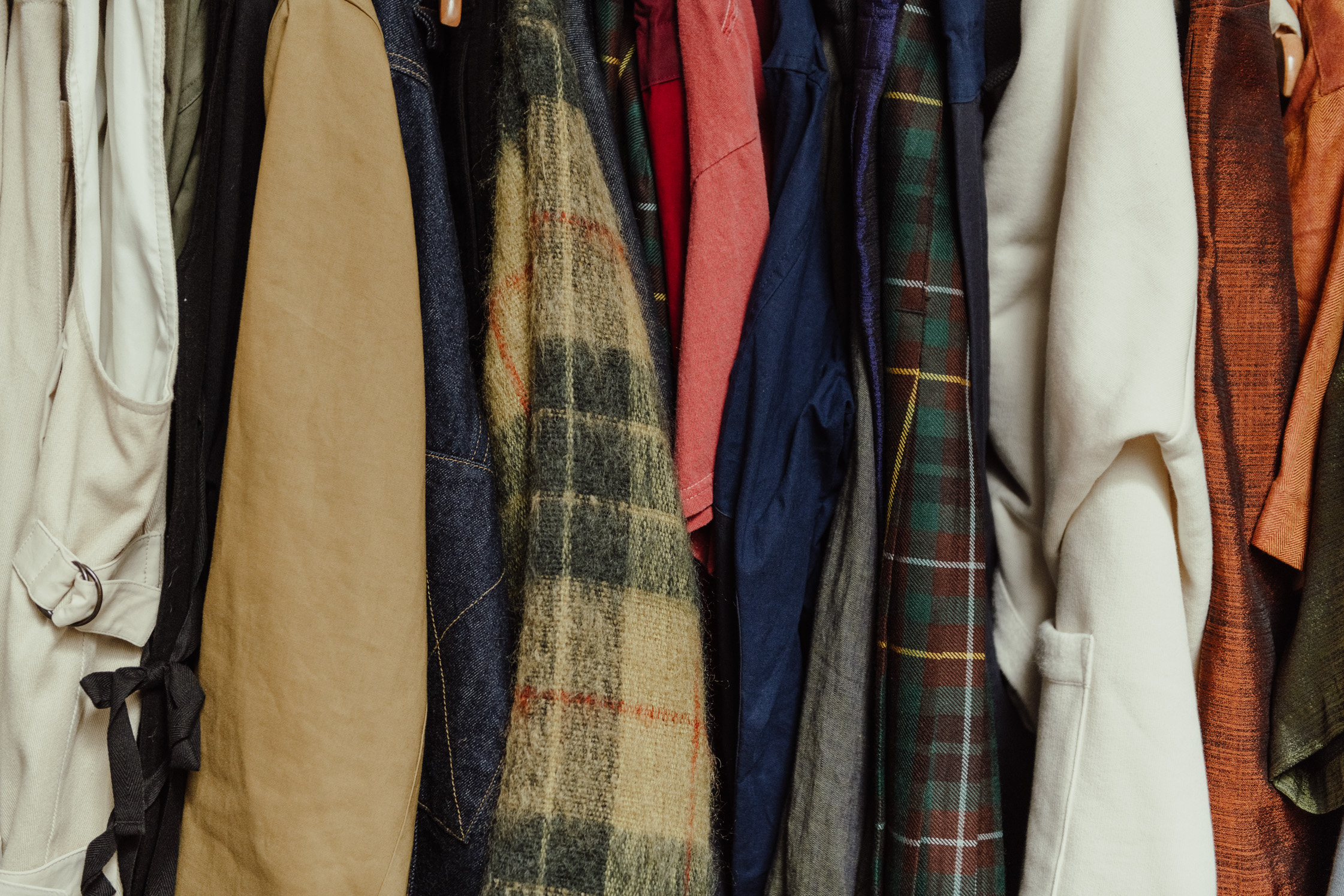 Daley never ceases to play within parameters. Besides Mansur Brown, he asked Shabaka Hutchings, Alfa Mist, Yussef Dayes, and James Messiah to play at the presentation of Red Clay at The Swiss Church in Covent Garden. British musicians who "aren't even jazz, I wouldn't box them into that." He was spellbound by the acoustics in the church and drawn to its historic ties to gospel music. When the artists took to the stage, there were only a dim glow of light. Just seeing them play in his gear Daley "felt hairs stand on the back of my neck." Normally, during similar fashion shows, the crowd dissolves within 20 minutes. Here, Daley reports, they loitered for up to two hours."To have that caliber of talented artists all playing in this amazing church with all this natural soundscape. I kind of forgot it was my thing, I was so zoned into it, seeing these guys go and how the collection worked so well, all the colors. There is a sense of power and uniformity because they're all this sort of energy."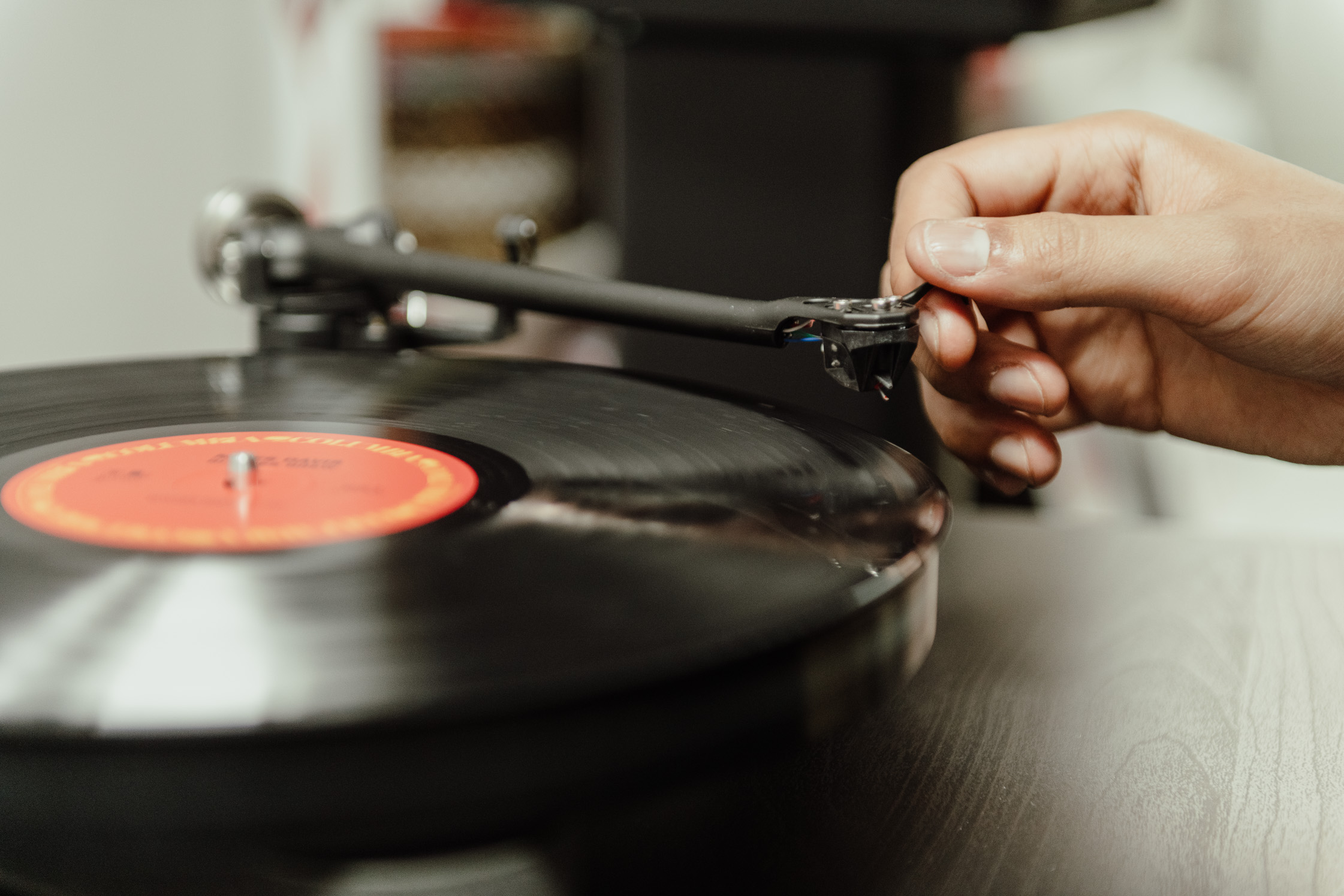 With every collection, Daley delves into a new musical genre, taking his audience on sonic journeys. A working men's club in Bethnal Green set the scene for Black Ark, his eighth edition, named after sound pioneer Lee Scratch Perry's studio in Jamaica and inspired by bass culture, dub, and post-punk—a fusion between Ian Curtis, Lee Scratch Perry, right through to Bauhaus. The crossover was intentional: To Daley, Siouxsie and the Banshees and the track Bela Lugosi's Dead on the album Bauhaus has a sense of empowerment and ignites emotion. "Especially during London Fashion Week, it's about the multi-sensory experience—what you smell, what you see, what you look—the soundscape, the feeling."
Daley also painstakingly researches the sartorialism of original greats, such as Miles Davis or Freddie Hubbard, and how their style fused fashion and musical genres. His mood boards for Red Clay are kaleidoscopic with soft tailoring or sharp tweed jackets, coats, and trilbies. Daley's creations are as vibrant as the trumpeter's sounds: Strong corn yellow, deep burnt orange, bright blue. He translated Blue Note Record sleeves, and their use of strong, bold colors, into oversized, striking garments. He says he sees "bits of creative gold and pieces it together to make a collection that makes sense." The individual garments for Red Clay were produced by original tweed manufacturers by Lovat Mill in Scotland's Hawick, based near the River Tweed, where the company has existed for centuries. Daley compares the collaboration to playing a record or vinyl for the first time, "to get the first press of something, something really well made is what excites me."
Daley composes his collections by immersing in sonic structures. The rhythm of tracks played during presentations not only enforces the shows—to Daley, it also reinforces his seasonal designs. The very creation of which, Daley thinks, requires a vibe or rhythmic pace. "Mine's from a product and garment perspective, but then some of the musicians I collaborate with look at snares, high hats, and kick drums. I look at jackets, sleeves and hedge rolls and fusing and handmade shoes and hats," Daley says, who is wearing one of his signature headwear pieces. "Got too much high hat here, so maybe I need to do something else. You're like, 'how much do I put this in, does this really tell the story?'" The analogy doesn't end there. While you can come up with a great idea, the editing phase determines whether it communicates well. Looking back and forward from either perspective, fabric or music, high hats or kick drums, or whether you want more delay—once you master it, you experience accomplishment and most likely, relief. "Hopefully at that point, it tells something really strong and positive and truthful—real people and characters, where the fabric is from, how it's made, all these things are what I'm trying to put together."
Nicholas Daley is a London-based menswear designer whose creations thrive on diversity and Daley's personal histories. He has just launched his newest collection, Astro Black.
The Art of Listening is a collaboration between Freunde von Freunden and the Danish speaker manufacturer Dynaudio. Both combine the passion for sound, music, and genuine pleasure. The series also features Copenhagen-based sound anthropologist Holger Schulze and Berlin-based DJ Alexandra Dröner.
Text: Ann-Christin Schubert for FvF Productions
Photography: Robert Rieger for FvF Productions
Video: FvF Productions