Her beautiful red hair is almost as legendary as her unique and celebrated fashion designs. Stine Goya grew up in a small town north of Copenhagen and started her career in the world of fashion as a talented model. Relocating to London she became so amazed and inspired by the big fashion houses like Chanel, she decided to take the leap and start up her very own label in 2006. With her studies at Central Saint Martins under her belt, almost immediately her very own creation, Stine Goya, became internationally recognized. Today the talented designer is represented in 90 leading stores across the world. Known for her use of pastel colors and fine fabrics her fashion show is always a must-see for the national and international press during Copenhagen Fashion Week. Stine recently opened her first flagship store that is situated in Gothersgade.
With a husband and two-year-old son, Stine has found a way to maintain a balance between her successful and innovative fashion empire and family life. Making sure to enjoy as many weekend getaways to the countryside with the family as possible, her summer house in Ordrup Næs is a favorite retreat. We met with the designer and label founder to talk about her love of sewing at the age of eight, her ever-challenging teenage years, Copenhagen as a fashion capital and her personal style.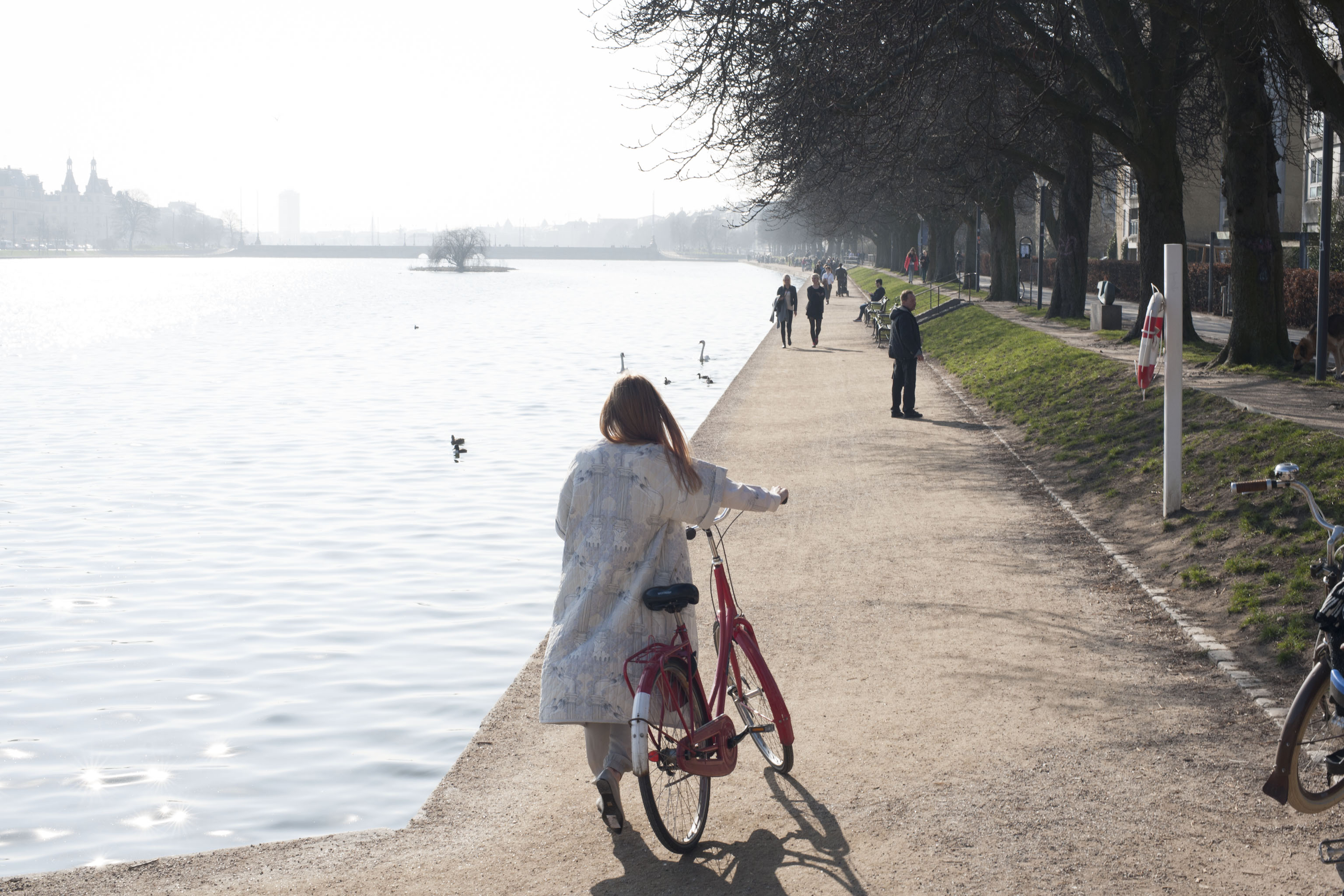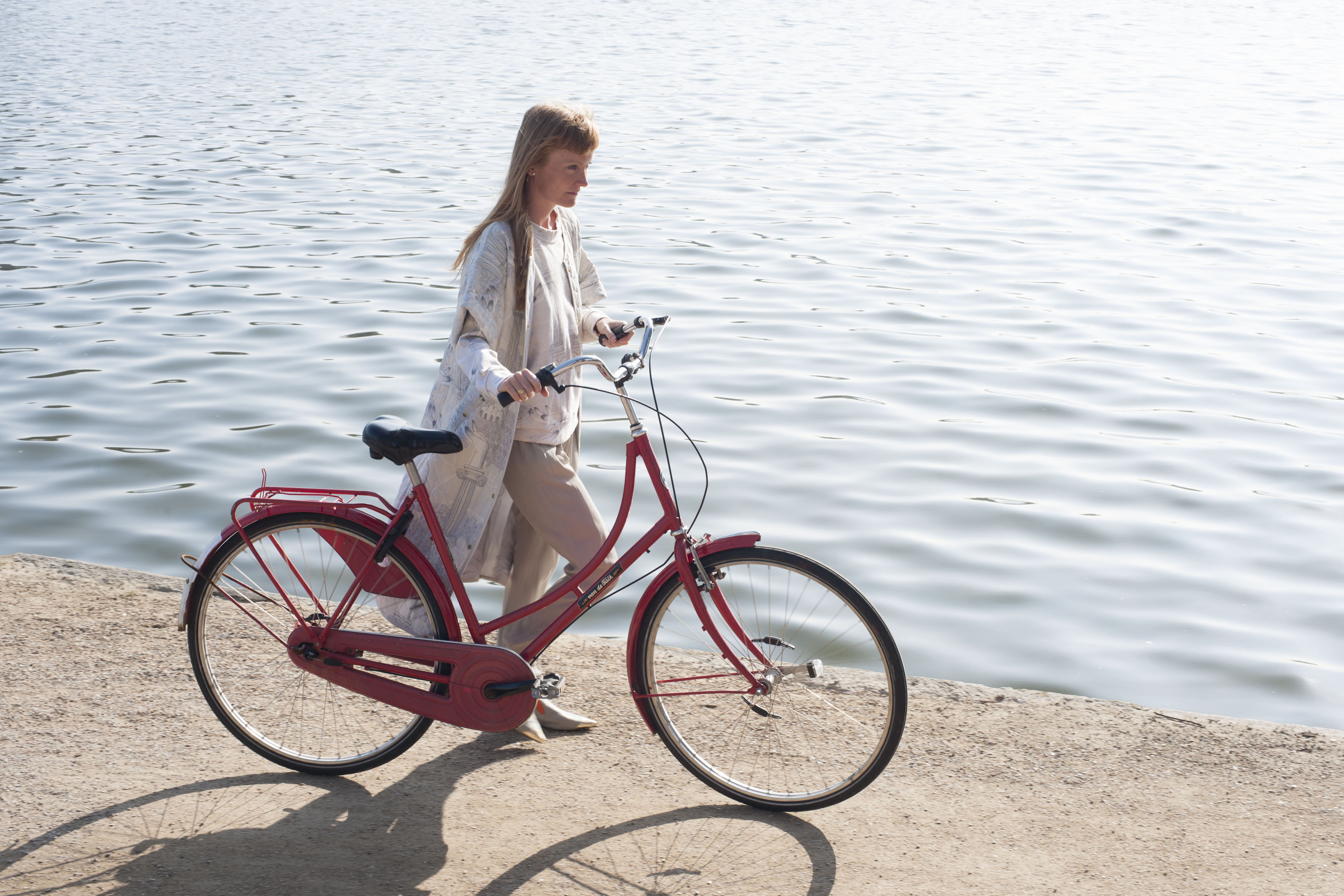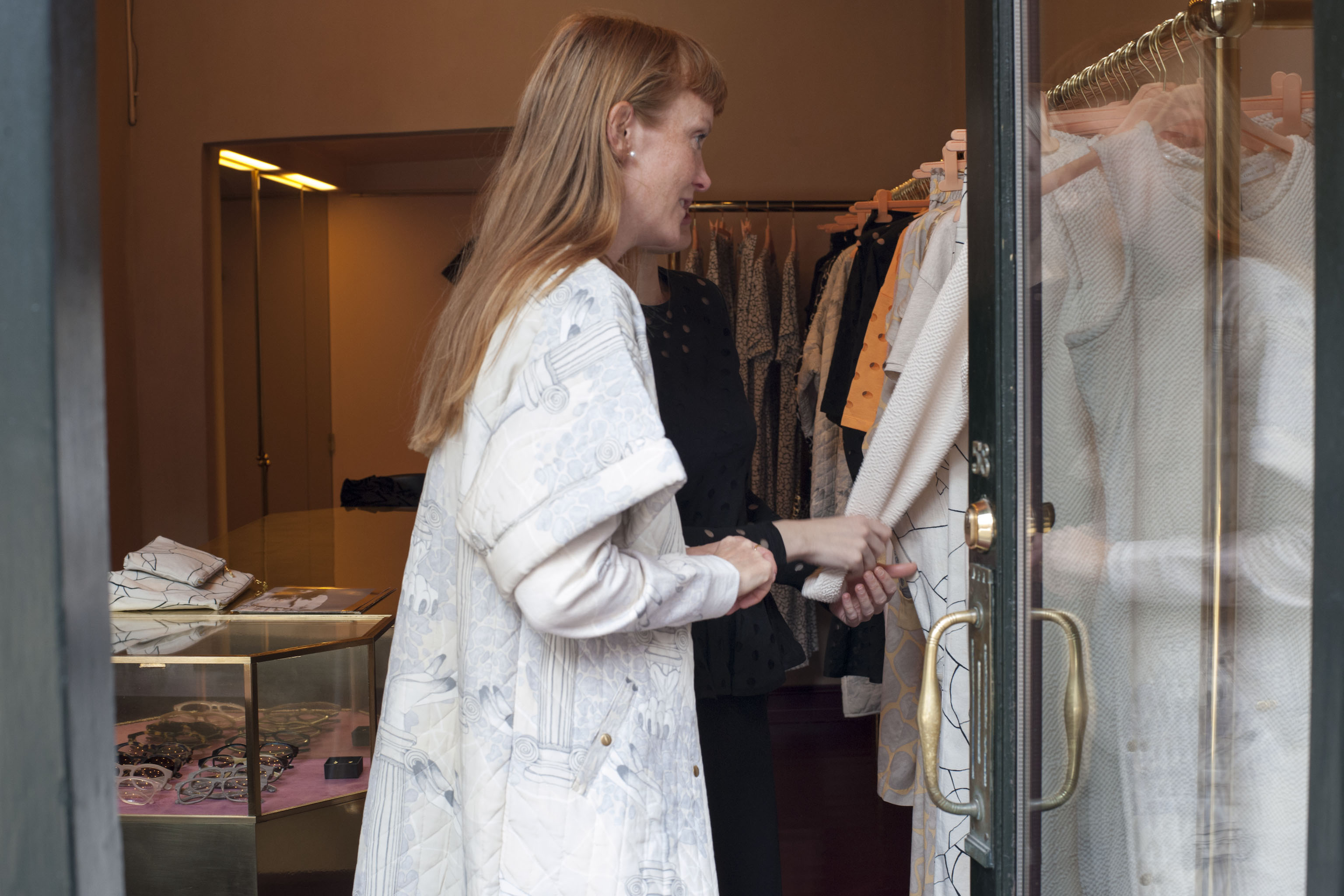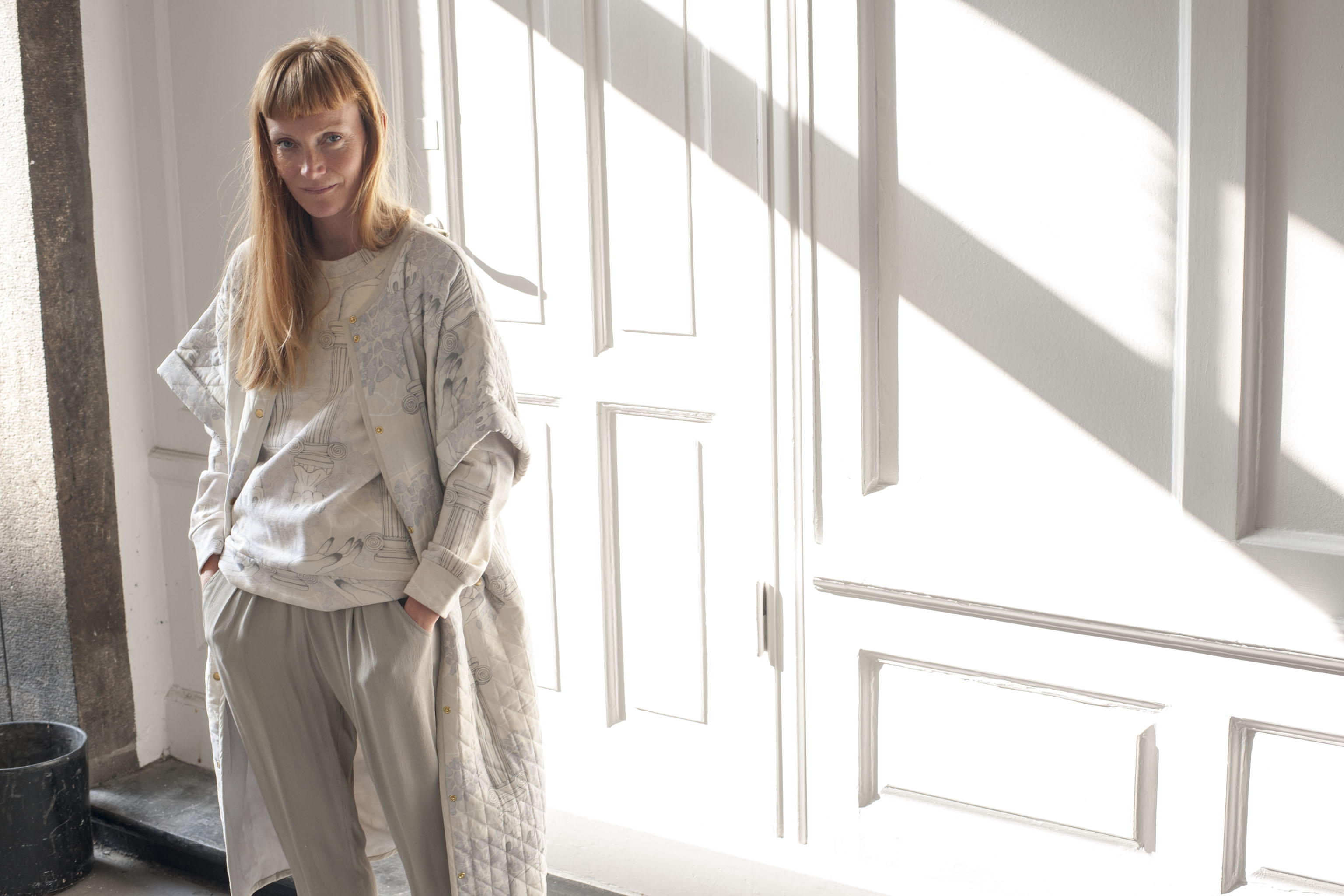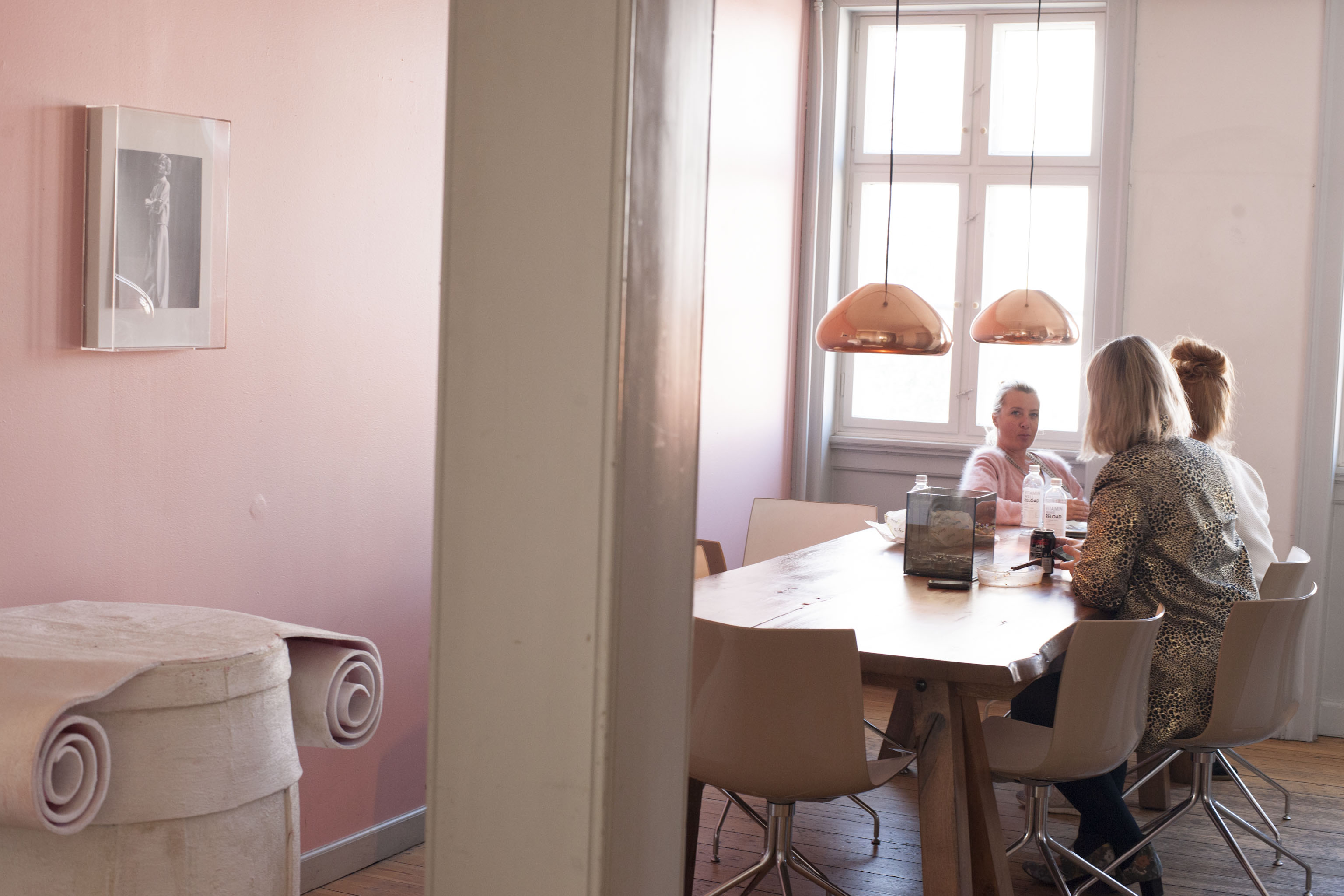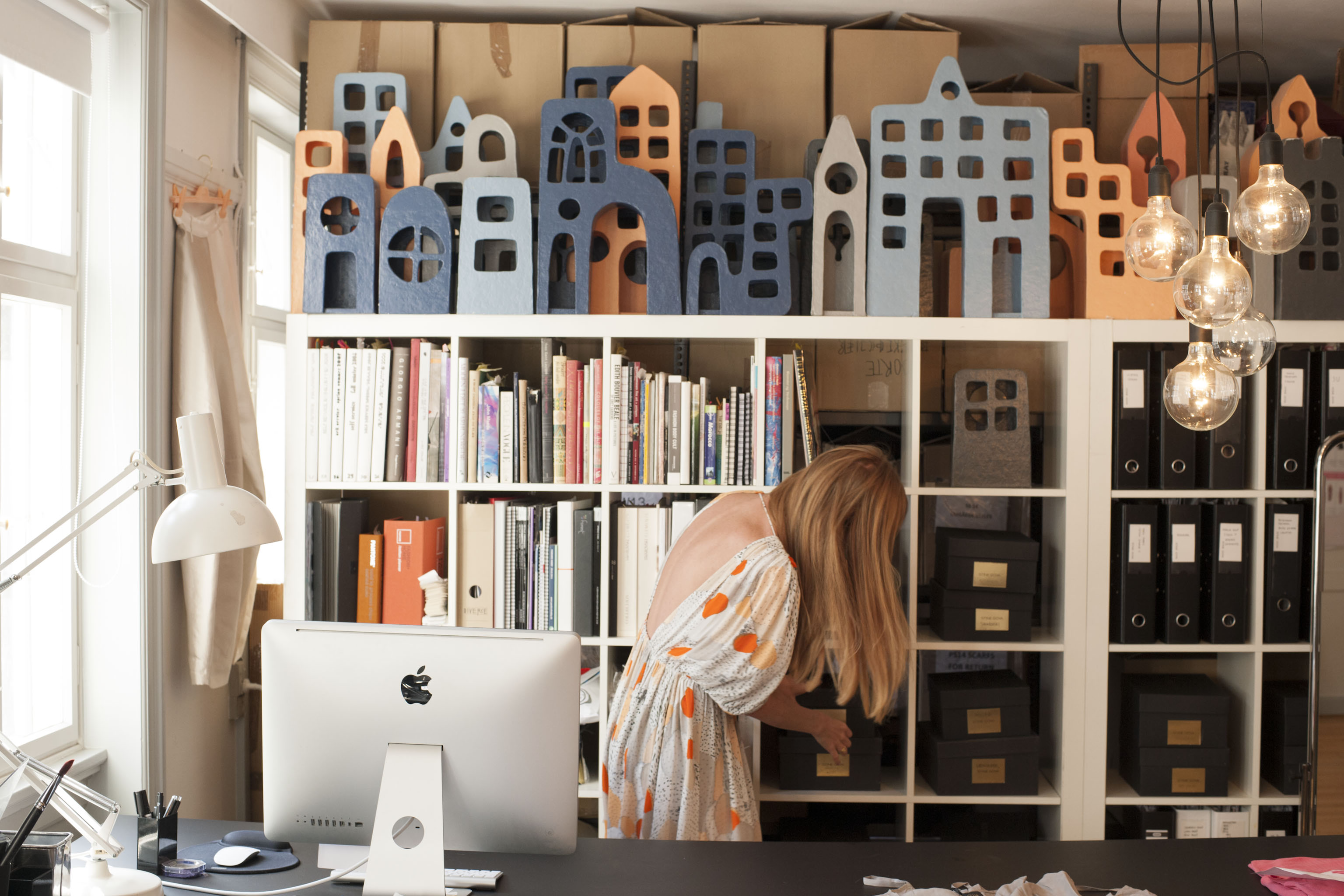 Your birth certificate reads Stine Nistrup Madsen. Where did Goya come from?
It comes from when I started modeling in London. At the time, I was in a relationship with the designer Henrik Vibskov, who signed me up for a model competition, without me knowing. I actually won the contest and I started working with this agency that didn't think that Stine was such a strong name. So they changed my name to Goya, which is something they do with a lot of models. It happens quite often and needs to be a name that people can remember. They thought Stine was a little bit difficult.
So it's not affiliated with the artist Goya?
No, not really. I mean, I think he's amazing! But I didn't choose it.
Looking back, how and when did your passion for fashion design begin?
I think it actually started when I was very young. I lived in this very small village, north of Copenhagen, where there was this after-school arrangement where you work on hobbies. And from when I was eight years old I was really into sewing. So in all my spare time I went over there to sew clothing for myself, my parents and my family. So I've had it in me for quite a while I must say.
How would you describe yourself as a teenager?
As a teenager I put the whole designing and sewing thing a bit to one side. I was actually a little bit rebellious as a teenager and I remember how I thought my parents were so difficult to be with. I started high school but decided to leave to go to central America where I lived for a year when I was sixteen, by myself in Honduras.
Wow?
Yeah, so I didn't really go the straight way. I always wanted to do something that was a little far out when I was younger.
I read somewhere that as a teenager you stood out in your flashy outfits – is that true?
Yeah it's true. We lived in this kind of fishing village, but the school that I went to was a little bit upper class – like a private school. So all the kids were always wearing these beautiful flowery colorful outfits and I was wearing some weird stuff. And I think I was teased quite a lot actually, but I didn't care. I wore these neon colors, which really don't fit my type of skin-color! I sewed my own outfits and because it was like a posh school, I remember I sewed on these labels so it looked like I bought it.
From the years spent at Central Saint Martins in London, in what way, if any, has London influenced your design?
I think you get very influenced because there are so many different nationalities. And, especially at Saint Martins, there are people from all over the world. It was really inspiring for a Scandinavian person to come over and see how a Japanese girl would work with things and how an American would do it in another way. So it was very inspiring to be with other nationalities.
Could you describe your sources of inspiration and general workflow?
It's very different. Sometimes it can be an exhibition that I just saw in Paris and then I can take some parts from that and then build the whole collection from that. And sometimes it can be from a movie that I've seen or a book that I've read. It's really different, but I usually find a theme and then I build the collection around this theme. It's really important for us to tell a story about the collections we create. So I create a mood board, then I find colors to see what fits, and then I start drawing the prints. Sometimes I have a print in mind and that's where I start, so it's very different.
What would you say is your signature Stine Goya style?
I think it's these little jackets with these petal details. I think that's my signature. I've always done that – since the first collection. And maybe also the pastel colors – coral is the main color that I normally include in the collections.
And is your favorite style the same one, or do you have a particular favorite Stine Goya style?
Umm… It actually varies. But I really like the little jacket because you can wear it on top of a dress, or you can wear it with jeans and leggings.
How would you describe your personal style?
I like to wear my own design – it's very easy. I like to mix the old collections with the new collections, and of course maybe sometimes I have a jacket from somewhere else, but I think I like to go into my own universe in my own personal style as well.
Can you tell us a bit about the outfit you're wearing today?
It's an outfit from the Autumn/Winter collection, which is based on a story called "A Trip to the Moon" by a French director called Georges Méliès. And we've created prints with this kind of mosaic moon with a naïve look to it. And these is some of the prints from that collection. It's the jacket, this time in jersey; usually we do it in silks. And with some sweat pants to go with it – I like to do outfits!
You've won a few awards, but what has been the biggest highlight in your career so far?
It's a great thing to feel that you get a pat on the back because it is a tough business. There are so many brands out there so it feels really good to get that kind of acknowledgement. But right now, we've started up with an international partner in London, Paris and Milan. I was recently there to meet them in their showroom. It feels really good to be a part of a selection of brands that are really high-end and to be amongst some good designers. It's an important step for us to move into the international market, and be in a place that feels really good. So that's our new sort of, excitement!
A new era maybe?
Yes exactly! I've been around for nearly seven years now and they say something about seven years – in partnerships as well. So I think I'm going into a new era now. It's really exciting!
Since the brand was founded in 2006 it has grown quite a bit – what can you say about your team?
It's a small team with only seven people. We're still quite small, even though the company has grown over the years. In a small company like this you need to be good at helping each other out and it's a team that is working really well together. My assistant is Italian and it's really nice to have some international people here and I think we generally have some really strong characters here that really want to advance – that's very important for us.
You recently opened the doors to your first Stine Goya store. How have the preparations been for you guys?
It's been a challenge! Even though it's such a small store, it's actually been quite a challenge, because we had actually no idea of how to do things like this. It's a whole new world for us. But I think we had a really good start. Of course we had some minor beginner problems, like if the visa machine didn't work then what could you do? But it's all small things and everybody really wants it to succeed, so it's really good.
Why did you choose this specific location for the first Stine Goya store?
It was really important for us that the area was right, and I think it's an evolving area in Copenhagen. You have the new Stella McCartney store, Marc Jacobs in that area and you have Acne, in addition to some good independent stores in Gothersgade, which is a good street. I really like that area, I think it's a really cool area.
Your office has been located at Nørrebro almost since the beginning. What do you like about this area?
It's a very local area and I like that. We were at Østerbro earlier and it didn't have as much character to it. Here I have my favorite spots that I always go to, and I think it's really lovely that you always meet the same people and that there are different nationalities around you. It's very inspiring and there's a certain pulse here. It's a very energetic environment.
What is your opinion of Copenhagen as a fashion capital?
Overall it's really good. There are some good things happening here and it's especially great that we have some new designers that we actually foster. I think we can attract people from abroad but of course it is difficult, we are small. People still think that Copenhagen is the capital of Norway, or that it's a country. It's difficult but I definitely think that Copenhagen Fashion Week is doing a really great job promoting the city. A lot of international buyers and fashion directors come here for this event. I think there is great potential in Copenhagen.
London vs. Copenhagen?
I love London for its fashion. I don't like it so much as a city. I was there for seven years and I don't think I could live there anymore. But fashion wise, it's a really inspiring city because there are so many upcoming designers coming from London, especially with the good fashion colleges that are over there. Business wise, it would probably be good to be in London, but it's difficult lifestyle wise if you have a family. You have to have a very high income to have a good life over there.
So what does Copenhagen mean to you?
It's my hometown of course and I love to be here. I have a good life here and there are so many good new projects going on here. The weather is my only issue. I think it's a bit dark and cold during the winter. For this reason I would love to live somewhere else half of the year and then live here in the summertime. Denmark is the best place to be during the summer.
How do you get around town?
Before I had my son Elliot I was walking everywhere. But now I'm a bit more cautious with time, so I bike. But I prefer to walk, I'm not so keen on biking, I never really liked it.
No? What do you like about walking?
It's because you have time to think about the day or the day ahead, and sort of deal with all of your thoughts before you get home or to work. I really like that.
When you need to get out of the city, where do you travel for a holiday or a weekend getaway with your family?
My husband's family has a very lovely house that we share with two of his brothers and sisters and I love going there. It's really strange because I never thought I would become a person who would love to go to a summer house! It's in Ordrup Næs and it's really calm and as soon as I get out of the car I feel so relaxed. It's so beautiful and there are no people there. It feels really good to get away sometimes.
Who or what has been the biggest inspiration for you and your career?
It's really difficult to point out one person, because there are so many people who are very inspiring and important to me. My friend and design assistant, Malene Hvidt, has been very important to me in my career and my good friend and stylist, Rikke Wackerhausen, is a very strong inspiration as well. But it's difficult to choose.
Maybe there was something or someone who inspired you back in the early 2000s?
When I started doing all this modeling I was very open to receive all sides of the fashion world. There were some that were more impressive than perhaps inspiring. For example the whole Chanel universe is something that stands out as a very strong memory for me. Being a part of so many Chanel shows it was so impressive to see how they work and to see those amazing buildups for the shows.
It was very old fashioned in such an organized and classy way. Like when you go for a fitting as a model, you walk down the stairs and you get a Polaroid taken with an old Polaroid camera. It was really inspiring to see how an old fashion house can keep those traditions but still manage to be modern and do it very well. That's one of the biggest memories I that have.
What does the future look like for the brand Stine Goya?
Our home market is really developing and we're focusing on international sales now. Of course we want to develop the brand further and I think that's an ongoing project. But our main focus to become popular in for example the UK and France.
Now that you have a family, has it been hard to juggle business and personal life?
Of course it's a bit different and difficult yeah. Before you could just keep on working until you wanted to go home, and now it's about structuring your day. I think it has worked out well. Some days it can be difficult leaving at four o'clock but it would be like that in another job as well. It's not easy, but it's not easy for anyone to want kids and to have a career at the same time.
Has that inspired you to design children's fashion at all?
No. I think we have quite a lot of things to do here. We're actually doing four collections a year so I think we have plenty of clothing to work on. But, I don't know, I think it would be really cute! It would be really nice but not for now, we have too many things going on at the moment.
Stine thank you so much for inviting us into your inspiring studio and for showing us your new beautiful store. To further explore Stine Goya's universe and to look for retailers please visit her website.
This portrait is part of a collaboration with Elle Online. See the second part of story on their website here.
Photography: Olivia Frølich
Interview: Helle Andersen