Picture a dark wooded path shrouded in fog and a dying torch that cuts through the night.
Looming before you is a figure in black, her face deathly white. The trees around you shiver in silence as she lurches forward, borne along by a murder of crows. You stagger back, fumble and fall, as the torch you held flickers out beside you.
Scenes like this are the hallmark of the Latvian fashion label Mareunrol's. Through elaborate photoshoots and experimental films they imbibe their pieces with an atmosphere and narrative that are twisted and dark. "I like dark, smoky, film-noir themes," founder Rolands Peterkops told us. He started the label in 2005 with his wife Marite Mastiņa. For the couple, fashion is about telling a story and setting a scene. "We're fashion designers, but at the same time, visual artists," Rolands said. "We move in two channels: one is design, the other is the story, set design, and feeling."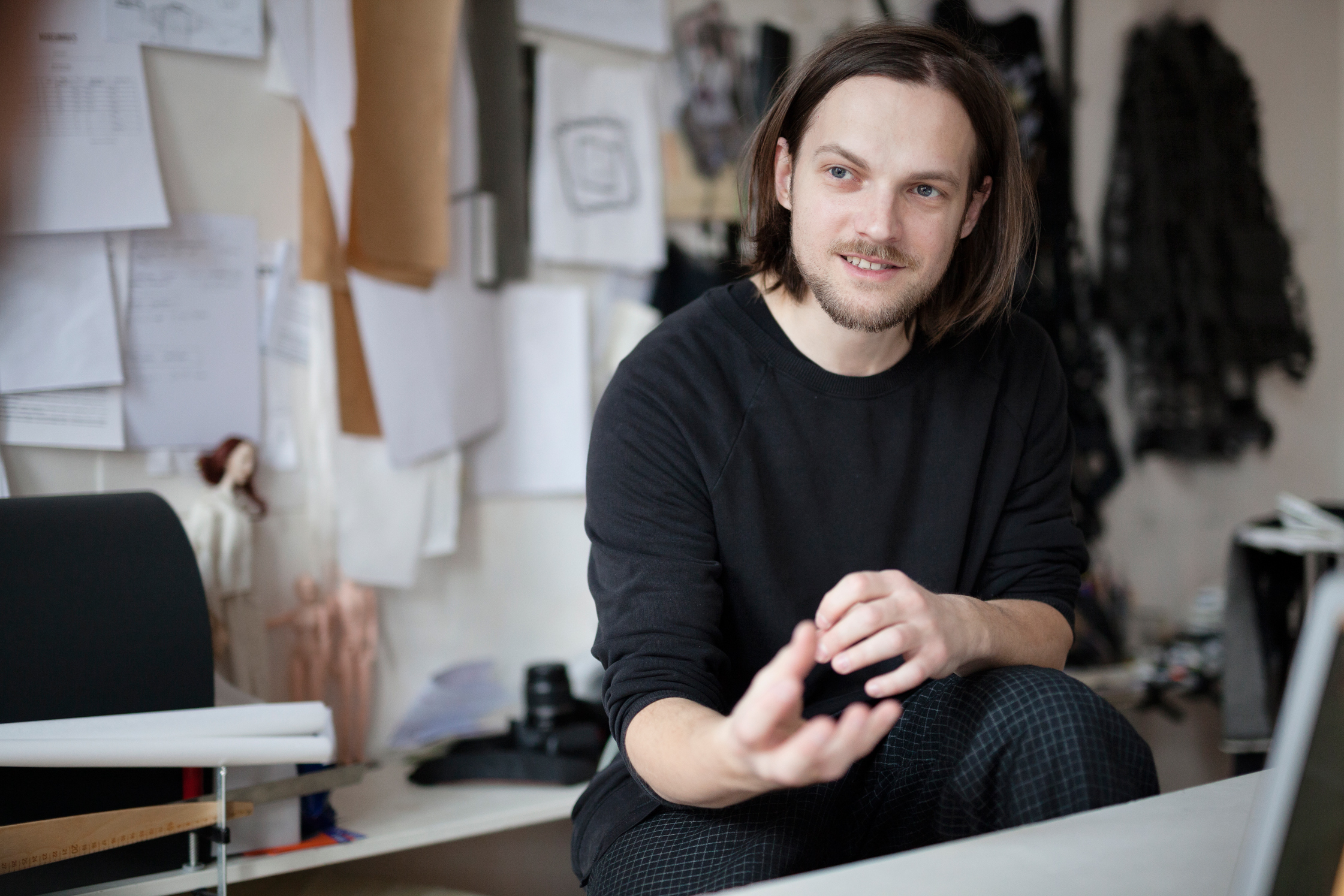 The first act: Mareurol's set the scene for their label
2008
An urban interpretation of the Cinderella story
2010 / 2011
An homage to covert creativity during Latvia's Soviet era
2012 / 2013
The sets they create are always vaguely familiar—often just a figure standing in a field. But with chopped up physics and twisted dimensions, each scene becomes more uncanny the longer you look. You notice a puddle that's frozen mid-splash or picnic silverware orbiting a table. "We like to explore ideas in a humorous, ironic way," Rolands said. It's an aesthetic that some have called "magical realism," and is best seen in the bizarre, handbuilt puppets that Mareunrol's use to model their collections. The puppets' spindly bodies and ghoulish faces make mundane settings seem warped and circus-like. One photoshoot stars a lonesome puppet with long red hair who cackles and grieves in a smoke filled bedroom. Another has a zombie-esque Einstein in drab office attire hovering at the end of a dismal, dim-lit corridor.
Given Mareunrol's dramatic nature, it makes sense that they'd branch into theatre. The costumes they made for the Latvian National Opera's performance of Eugene Onegin were a monochrome, ultra-modern take on 19th century dress, while their sketches for an upcoming run of Macbeth clothe the cast in conical, sci-fi inspired hats. But not all their work is so avant-garde. They also produce a successful line of menswear that is refined and street-ready, while at the same time subtly self-aware. It's a style that's found a place in the boutique stores of Riga, Paris, and Tokyo. "In the end, we create clothes you can wear," said Rolands. "After all, it's just clothing—so wear it!"
Streetwear and Shadows: A cinematic maze of thoughts
2014 / 2015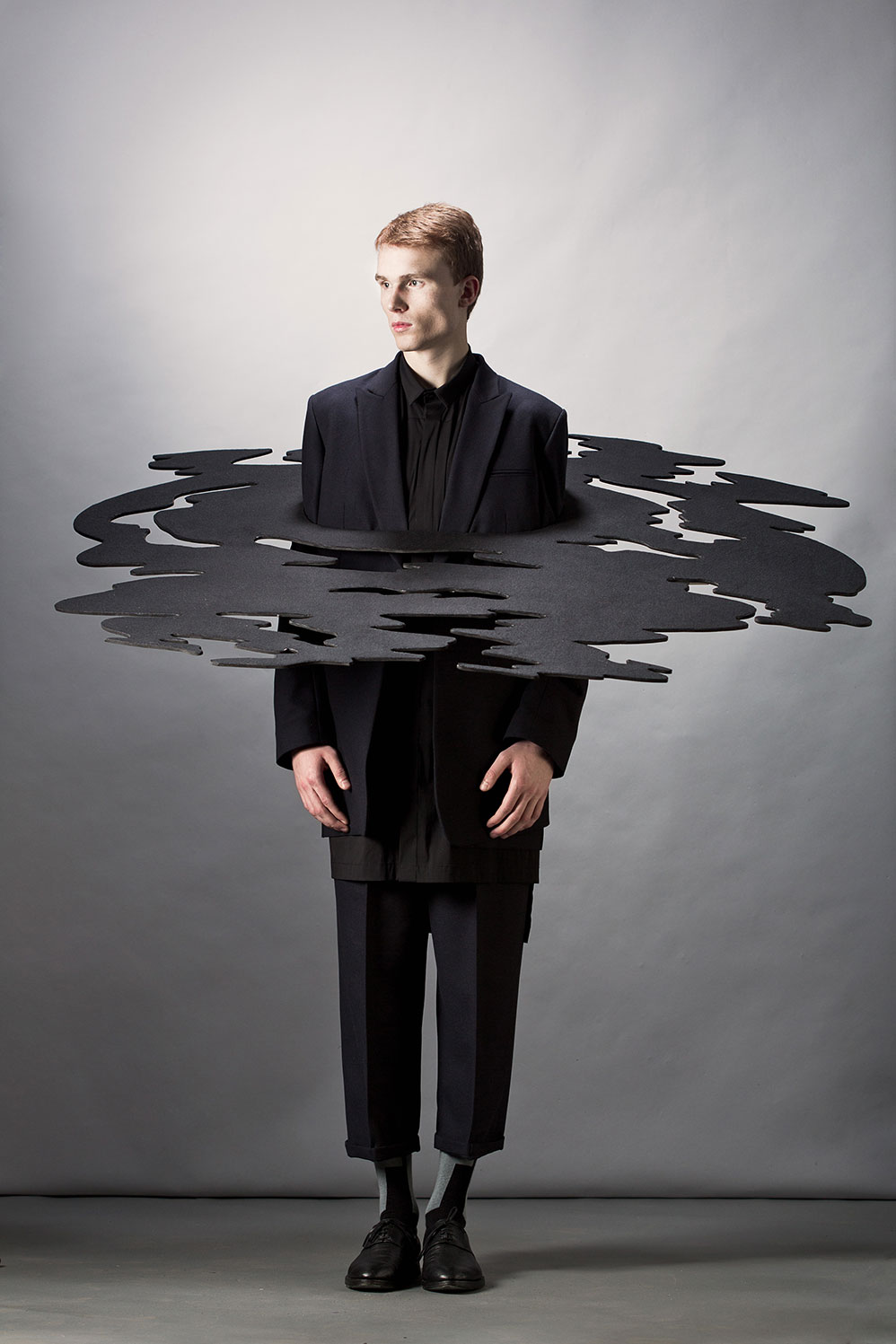 Melding forest landscapes and the urban enviroment
2016 / 2017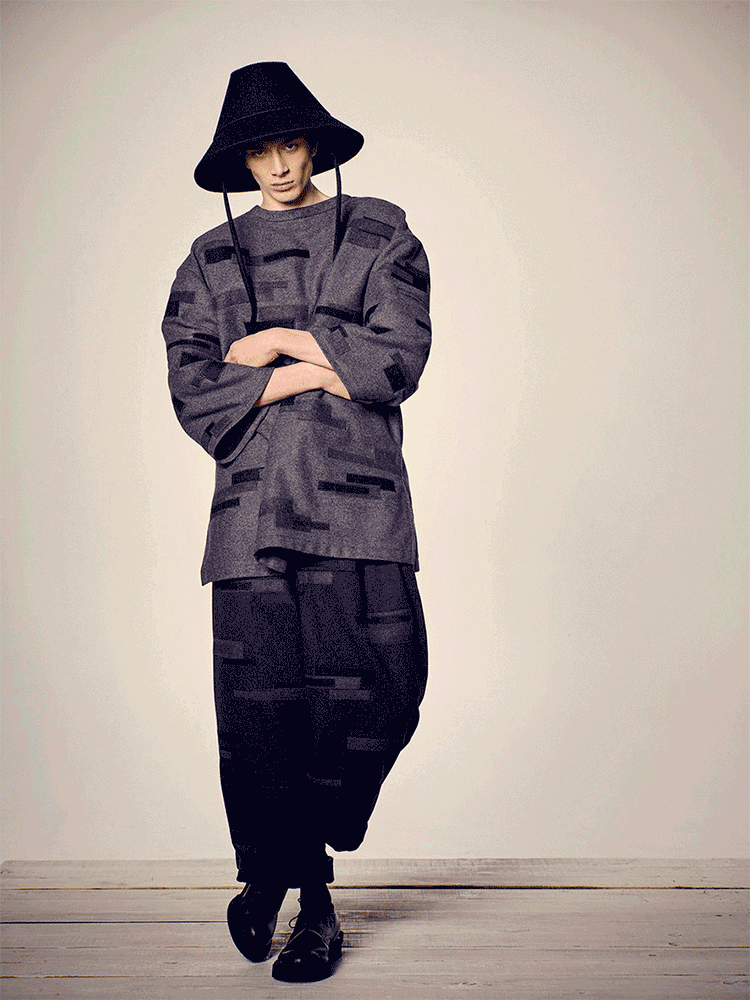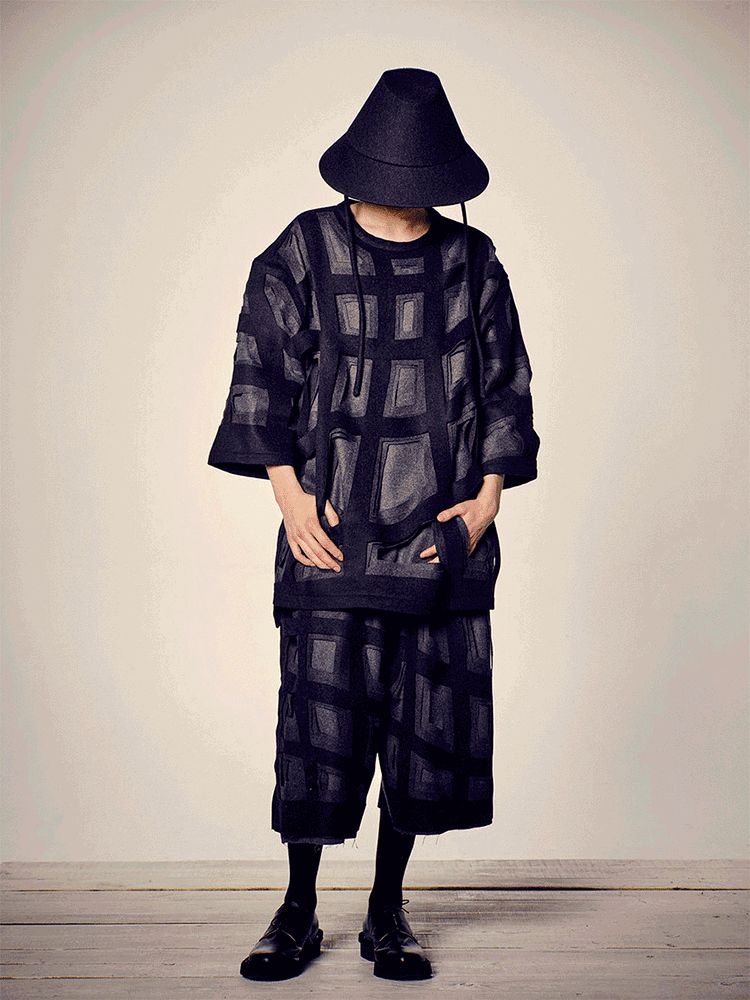 Thanks, Mareunrols, for taking us on a tour of your fairy-tale worlds. Check out more of the label's work on their website
Riga's bright streets and big ideas never fail to inspire us. Read more from the Latvian capital, or explore the colorful world of fashion.
Text:Jack Mahoney
Photographer:Reinish Hofmanis