"Growing up I had no idea that this job even existed," admits designer Lance McGregor. "One day at college a guy came in to talk about industrial design. I was actually going to bunk the whole thing and take the afternoon off, but I caught the teacher's eye on the way out so I sat back down. As soon as he started talking I thought, 'damn, that is exactly what I want to do!'"
This chance encounter led Lance to pursue a degree at Victoria University's School of Design in his hometown of Wellington, New Zealand—the first step towards an illustrious design career spanning almost twenty years and three continents.
It was New Year's Day 2000 when Lance stepped on a flight to London to begin work for the British home furnishings brand Habitat, where he worked alongside renowned designer Tom Dixon. When Dixon set up his eponymous studio in 2002, he brought Lance on board as the sole creative. "He employed me to tee up the brand and design the first objects," he explains. These objects included chandeliers for Swarovski, glassware for the prestigious Italian brand Salviati, and Lance's all-time favorite design—an 'adult toy' for the luxury lingerie label Myla. "The New York Times called it the 'Brancusi of vibrators'!" he laughs. "It doesn't look like a sex toy—it's a beautiful piece. It's sculptural, minimal and it can come to life. Those three things really embody my design philosophy."
This piece was created in proud collaboration with OTHR, the forward thinking 3D printing brand that is ahead of the technological curve, with an international roster of the world's best design talent, including Lance. Follow along as we profile these unique designers alongside OTHR.
A selection of Lance's diverse body of work
Form meets function
3D Printed Porcelain and Gold: Bubble Ball & Wand for OTHR

3D Printed Porcelain and Gold: Bubble Ball & Wand for OTHR

Chronograph Watch for Burberry

Packaging Design for Elizabeth and James Nirvana

Hardshell Backpack

Rare Teas Collection for Jo Malone

Jump Rope Design for Aerospace Design

Marble Bench

Serpentine Sectional for Moroso
From Tom Dixon's atelier in Notting Hill, Lance made an ambitious move across the Atlantic, having been headhunted by the celebrated art director Fabien Baron, whose New York-based agency is renowned for working for some of fashion's boldface names: Prada, Giorgio Armani, Calvin Klein and more. "I learned so much from guys like Tom Dixon, Matthew Hilton [at Habitat] and Fabien Baron. I took everything that I gleaned during that time and decided to set up my own studio," says Lance as he reflects on the launch of his own studio, McGregor & McGregor in 2009.
"I'd get bored very easily if I was always working on the same thing."
Now, Lance's work covers everything from watches to refrigerators to fragrance bottles. "I'm a jack-of-all-trades," he says. "I'd get bored very easily if I was always working on the same thing." Nature—and particularly natural materials like wood, stone and marble—inspires everything Lance does, and this is reflected in his studio. Located in the suburb of Montclair, New Jersey, about 30 minutes away from New York City, Lance's workspace takes up the second floor of the house he shares with his wife Melissa along with their two daughters Dylan and Quinn and their son, Hunter. Surrounded by trees, with a view of the Manhattan skyline in the distance, the studio is a haven of calm where Lance can concentrate on the design process. "I love the city and it's very creative being in New York, but for me, when it came to putting pen to paper there was just too much noise," Lance explains. "Being here [in Montclair] gives me the solitude I need to really focus."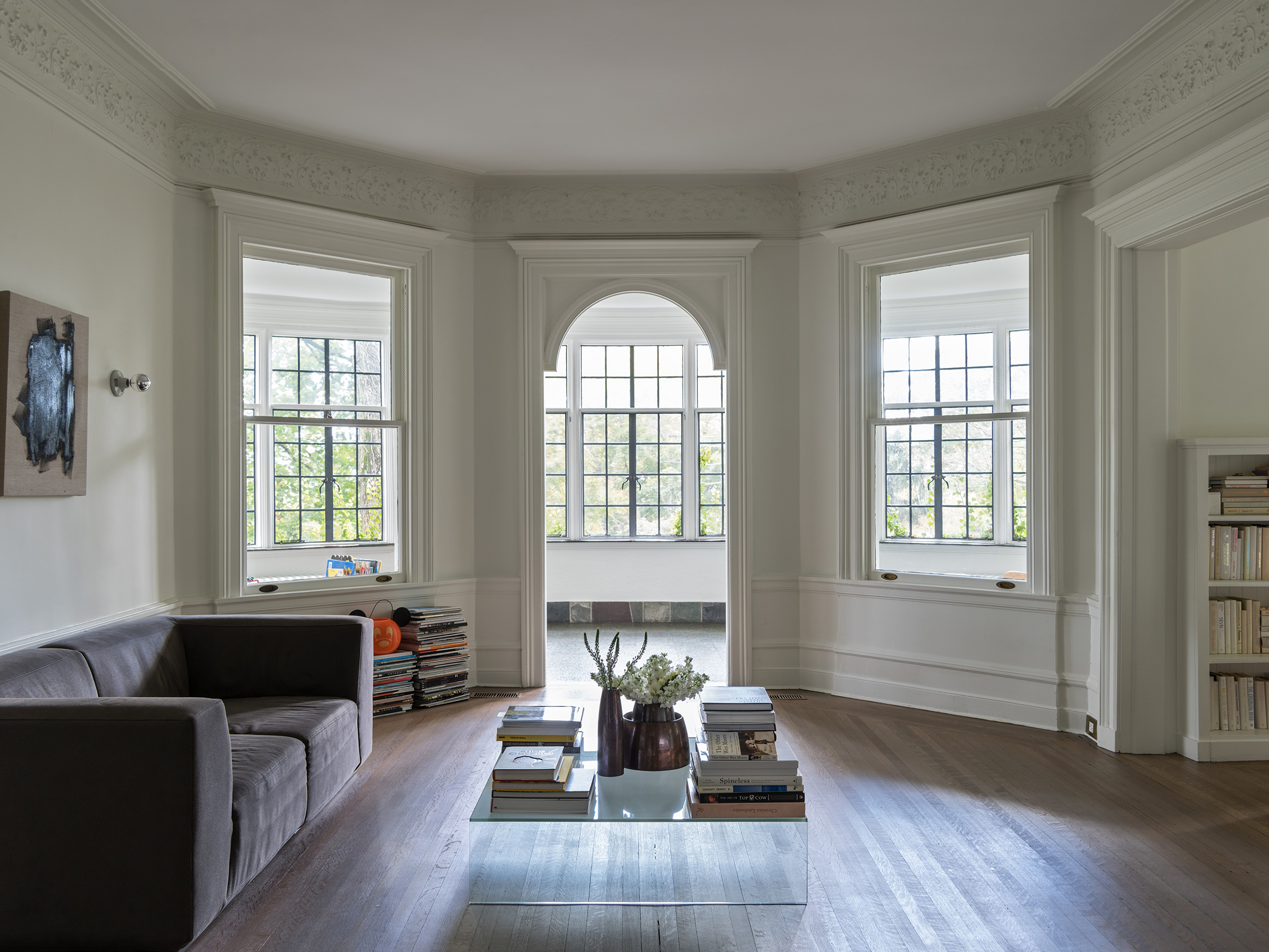 But it's not all about peace and quiet. "My family is super important to me so I spend every moment I can with them," he admits. "My kids are always in the studio, drawing or creating something." Indeed, Lance's family life has had a huge influence on his work—including 3D printing brand OTHR. "OTHR don't provide a brief, which I love, but I was a little stuck at first. Then one day we were at the beach blowing bubbles and I was looking at the bubble wand. They're just cheap bits of plastic but the activity of blowing bubbles is so cool and beautiful," he says, "I thought, 'why not elevate that to something very luxe?'" The result is perhaps the most elegant bubble blower ever made, "It's made from ceramic and solid gold so it's definitely a sculptural piece but it's also very whimsical."
Likewise, Lance had his children in mind when it came to his second piece for OTHR, a porcelain money bank. "We have a system for our kids and their pocket money," he explains, "they have three money boxes—one for saving, one for spending and one for money that they want to donate to charity." A ceramic ball balanced on a matte-black steel ring was born from his desire to create a stylish, minimalist money bank that would appeal to adults and children alike.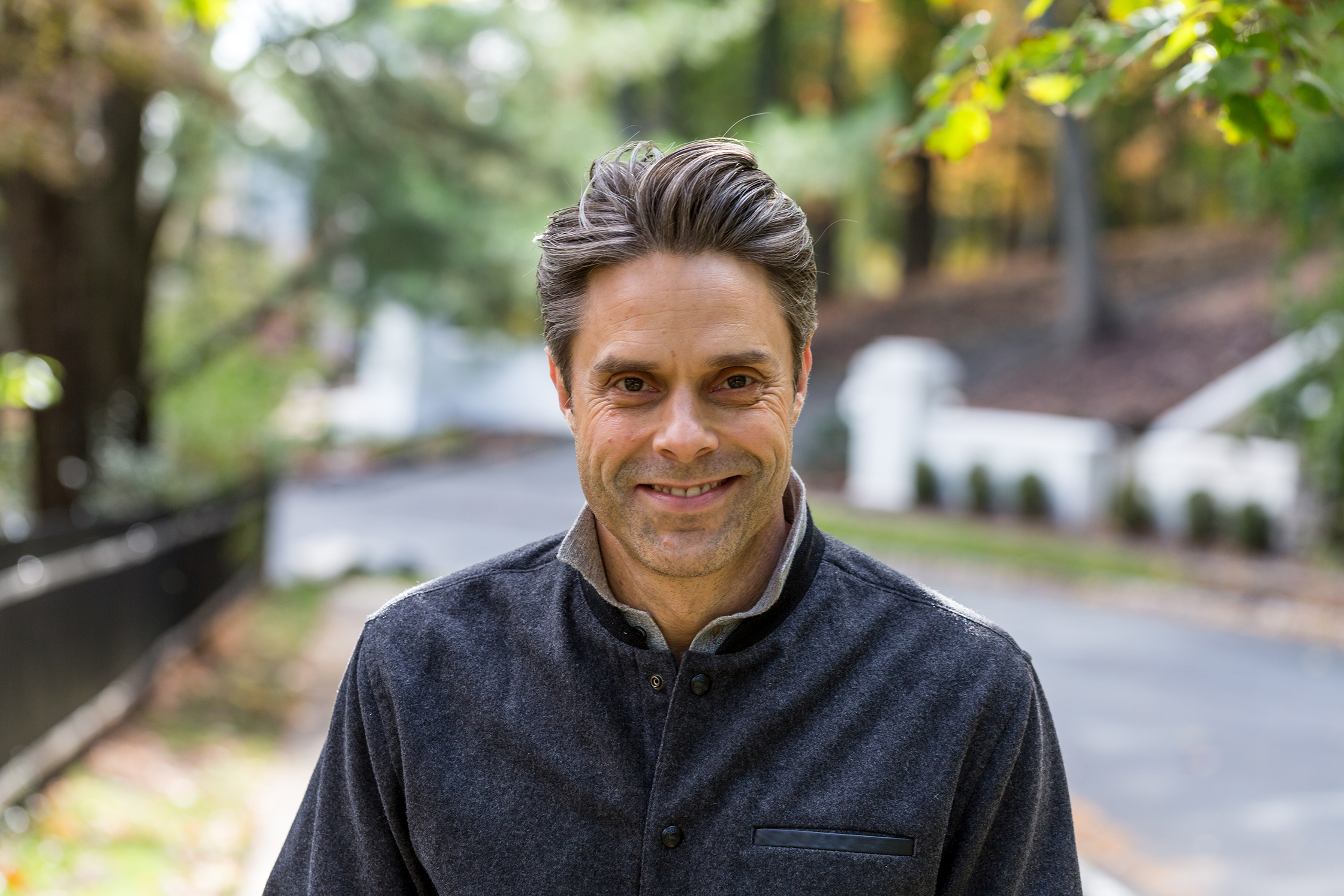 Thank you Lance for taking the time to tell his story. See more of his work on his website.
This story was published in collaboration with OTHR. For more photos and insights into Lance's design process, check out his profile on OTHR. For more design inspiration and a look toward the future of product design and 3D printing, check out other OTHR stories here.
Text: Laura Chanter
Photography: Fran Parente