From a childhood spent in and out of his father's wood workshop, to a multidisciplinary creative practice that crisscrosses the globe—designer Paul Loebach has always been interested in the materiality of objects; their weight, their function, and their ability to blur aesthetic boundaries.
But it wasn't until a book on famed French-American designer Raymond Loewy made its way from a library shelf into his hands, that industrial design became a career possibility. For Paul, the way that Loewy's iconic—sometimes eccentric—design oeuvre shifted seamlessly between graphic and industrial offered him a new creative possibility. So after graduating from Rhode Island School of Design, Paul decamped to New York City, settling in Brooklyn's burgeoning Bedford-Stuyvesant neighborhood. Here, he began a design studio based around products, furniture, and lighting. For the past few years, he has shuttled between Brooklyn and Berlin, where he has opened a second studio in Mitte. His work delicately challenges and reflects his ongoing observations on how people interact with—and assign value to—objects.
This interview with Paul Loebach is published in collaboration with OTHR, the forward-thinking Design brand that utilizes the latest in 3D Printing technology to create unique objects. Follow along as we profile their international roster of designers here.
"I'm interested in the weight of objects in general, and there's a certain satisfaction when an object weighs what you think it should weigh."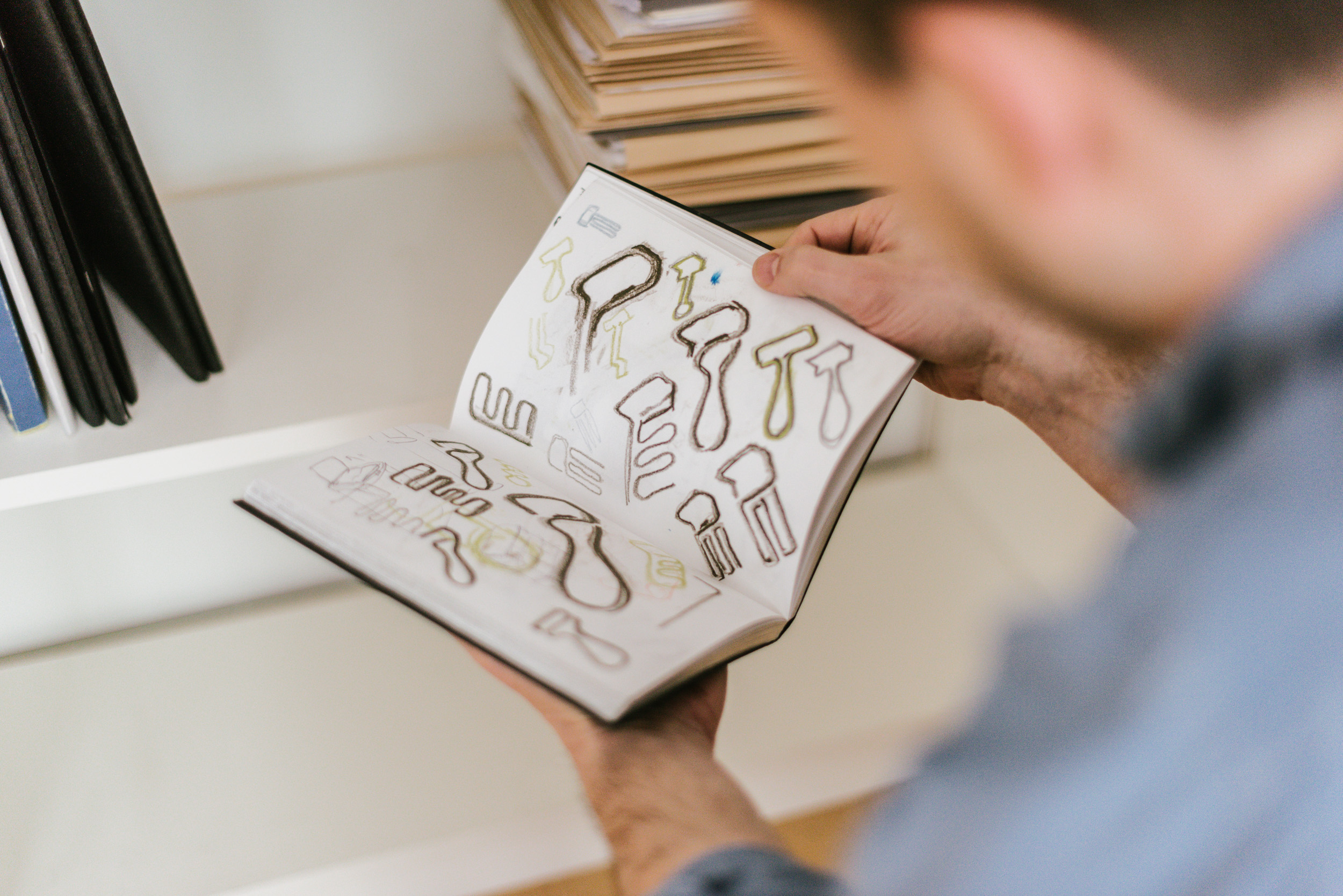 Tell us: how'd you get into design?

I grew up mostly in Cincinnati, Ohio. My dad is a production engineer and his dad was a wood and metal worker, so he taught me a lot about materials growing up. I see woodworking as a foundational background that I've brought with me and applied to a range of materials. My design approach is rooted in that hands-on understanding.

How would you describe your design philosophy?

It's a constant, ongoing study of how we assign value to objects in our material world. To me, design is taking that understanding of value, meaning and user experience and applying it to the creation of an object.
"My design approach is rooted in a hands-on understanding"
Can you name a favorite object of the many you've designed over the years?

I like the x3 watering cans. Lately, though, I get so involved whatever I'm working on. I'm creating a dining table that's really my favorite project right now.

How does your design philosophy apply to say, that table?

I began by thinking about the way people sit at a table—I've been having a lot of ad hoc dinner parties lately. It's a really versatile surface that you can work on, or sprawl on as you're eating, or where you can bring a group of people to enjoy each other's company.
A selection of Paul's works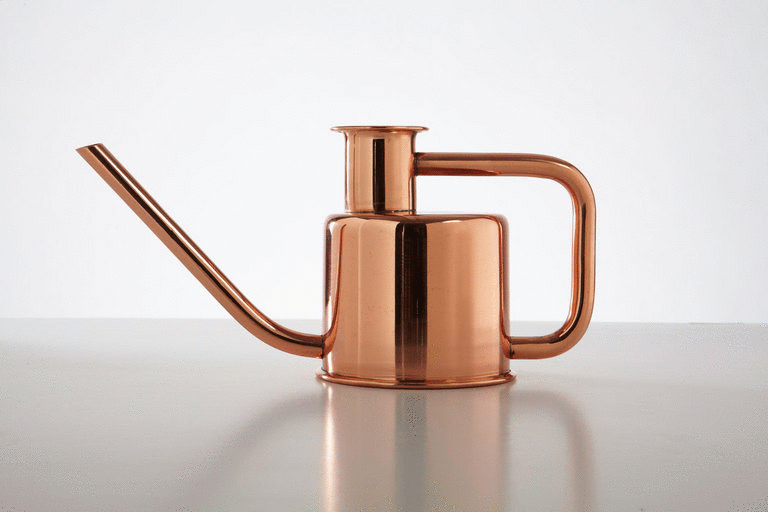 What did you make for your collaboration with OTHR?

It's a small catch-all type object. The product description says something like, 'If you're always losing something, this should help.' That's a problem I don't have personally, but I'm inspired by the old cliché of someone constantly losing their keys.

What else inspired the design of this particular object?

Very light, delicate ceramics are historically considered a standard of elegance and quality in porcelain, so I became interested in creating a really dense and heavy ceramic object. I'm interested in the weight of objects in general, and there's a certain satisfaction when an object weighs what you think it should weigh, like a bowling ball.

Did the 3D production method excite you?

It opened up subtle shifts in the form. I designed the geometry in a way that couldn't be molded traditionally, as a nod to the challenge of the 3D technique.
Thank you, Paul, for inviting us into your studio, and for sharing your story and your beautiful space with us. Head over to his website for more info.
Visit our archive to meet more inspiring personalities from New York, and Berlin.
This portrait is part of an ongoing collaboration with OTHR, a vibrant hub for unique ideas and new possibilities in design. Visit OTHR for more on this story and many more.
Text:Rosie Flanagan
Photography:Robert Rieger