Robbie Lawrence has a certain grace, undeniably communicated through his imagery, but even more so through his personality.
It's his laugh that you notice. At once both amused and ironic, one is never really sure if a quick or sardonic retort would be better. Robbie Lawrence's images reflect those moments in life where time stands still, those moments in life where you don't question your here and now – you see that to live your here and now is what makes you whole.
Born in Edinburgh, a city where the weather shapes the mood as much as the landscape, he was drawn to the arts from a young age. Visually, it was always about images – first painting and drawing, and later photography during his studies in New York. Although his photographs speak volumes, he's long been drawn to the written word as well. After completing a degree in literature, he has since pursued both photography and writing, elegantly communicating his perspective through both channels.
After 18 months in Paris, where he first worked as a photo editor and later as a writer for an NGO, he returned for the UK where he was offered a dream job – as a photographer and writer traveling the world for Cereal magazine. Today you can find him in the Berlin editorial offices of Freunde von Freunden, where he skillfully applies his talents to the stories we tell.
You can see his work, from cooking to cars, across the pages of FvF. We first met him when he shot and wrote about The Ethicurean in Bristol. He later visited Charlotte Rey and Duncan Campbell in north London, whose charming home is an inspiration and more recently he's shot sportswear designer Johanna F. Schneider prior to the launch of her new campaign.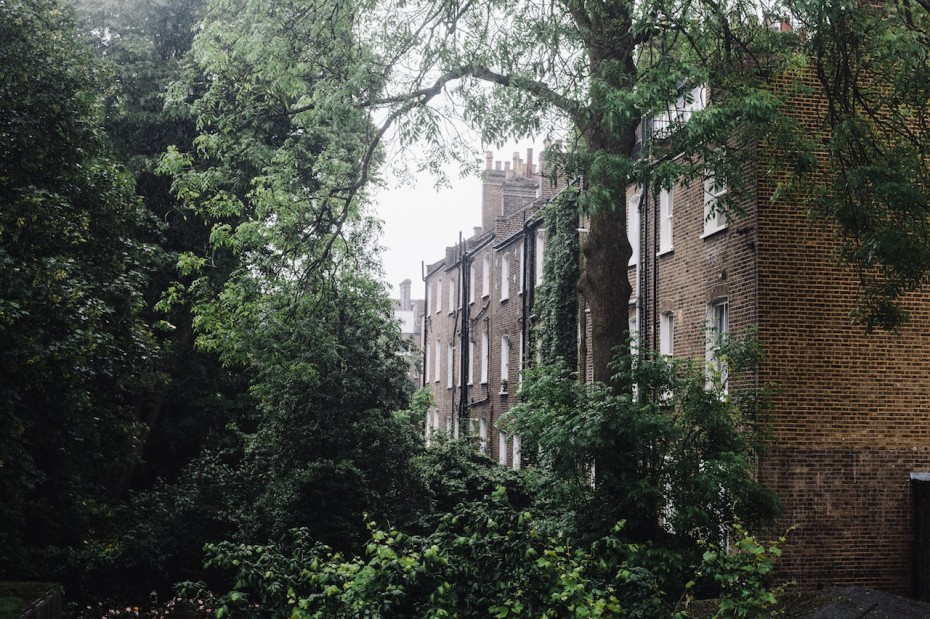 What's your favorite daily ritual?

Running in the morning. A whisky in the evening.

What do you love about your hometown?

In my hometown of Edinburgh I am lucky enough to live under Arthur's Seat, an extinct volcano that presides over the city. Walk 20 minutes north from my house and you will be in the center of town, walk 20 minutes east and you will be up a hill surrounded by nature.

How has technology influenced you?

Aside from shortening my attention span it has provided me with a number of avenues in which to present my work.

In October 2013, I spent a week in Charleston, South Carolina working on a chapter for Cereal Magazine. I met up with a photographer who took me to an upmarket bar where they only served fresh oysters and cocktails. After a few drinks and some incredible oysters he told me to get in the car and we drove down the coast to an old oyster shack in the middle of a swamp. The place was filled with truckers, Bruce Springsteen was blasting and we spent the rest of the evening drinking cold beers and shucking steamed oysters from a big bucket in the middle of the room.
As a "new" Berliner – what do you love about this city?

The people I have met are great. I love the architecture, the canals and the emptiness of the streets.

And what are you missing?

I am quite lucky that my friends from home and family are only a short flight away. When I'm back in Scotland I try and get into the mountains as much as I can.

Your latest artistic discovery (musical, art or design)?

The photography of Mustafah Abdulaziz. He is currently shooting an incredible project on global water security.

A website you visit daily?
What was the last great meal you ate and where?

I recently went back to The Ethicurean, my favourite restaurant in Bristol. The pork belly there is insane.

What's your favorite portrait or interview on FvF and why?

It's hard to have a favorite but last week we published a piece on Vijendra Chhipa, the founder of a textiles company in Bagru, India. Everything about this piece, the photos, the video and the words are captivating. It's a vivacious article, full of color and life.

What's your favorite photograph on FvF ?

I love Mary Gaudin's photo of Judy Millar's home on the coastline of Auckland. I lived in New Zealand when I was young and the feeling of this portrait transports me back there. I also love the idea of waking up every morning to the view of the stormy Pacific Ocean.
Where do you go when you want to relax or get inspired in your city?

I am still new to Berlin so really enjoy the experience of exploring different neighborhoods.  To relax, I take walk down to Tiergarten, which isn't far from my apartment
Robbie, thanks for sharing your letting us get to know you better and for all the great portraits you've produced thus far for FvF. Have a look at more of Robbie's work.
Robbie's print of a serene seascape taken in Singapore is now available in our shop. Head over to the FvF Shop to look through the rest of our photographic prints.
Meet more FvF Contributors and explore Berlin's creative scene.