The itinerant cinematographer, surfer and FvF contributor is no stranger to 14-hour flights and is lucky enough to have caught waves in almost every continent.
Andrew grew up in Mollymook Beach, a little surf town about three hours south of Sydney where he spent his youth by the ocean, surfing and skating—it was only a matter of time before he aimed a camera at his friends, if only for fun. After dropping out of school and working in and around Sydney as a chef, he decided to abandon the daily grind and try to make it as a cinematographer. Now he's made a living for himself as a filmmaker, documenting surfers and traveling around the world.
We've been working with Andrew for a few years now, and since moving away from Berlin, he's barely made any time to settle down. He found a spot of time in between his travels to speak with us about how his career started and offer some insight into his nomadic lifestyle, traveling from Australia around the world.
How did you get started filmmaking?

Well, I'm from Mollymook beach, about three hours south of Sydney. It's a little surf town on the coast so it all just originated from being around the ocean as a kid, surfing and skating. I got a video camera for my birthday so I just started filming my friends surfing and hanging out, doing what kids do.

A couple of my mates were good at surfing and it was a natural process—I realized early on that I wasn't going to be an amazing surfer so I just took up filmmaking. The stretch of coastline where I grew up is one of the best in the world. There's just amazing waves so it's extremely photogenic—heavy barrels, not just these fun waves where everyone's riding fun boards. It's intense so it's made for really good pictures.

I bought a camera just before going on a road trip with friends and tried to make a living out of film. I've been pretty lucky. There was a production company called Grainger TV, and I asked them for an internship. Within a month they started paying me as an assistant—they were really good to start out with because they weren't trying to milk me.

After that I was able to leave my side jobs and I've kind of been freelancing ever since. I've never worked full-time. Thank god.
Highlight reel of Andrew's video work with FvF
And where are you at now—both professionally and physically?

I'm in Jeffreys Bay at the moment, working on this surfing tour, then going to Cape Town for a week of holiday. It's been a long road recently—before that I was in Fiji for a month, before that I was in LA for FvF and before that, Western Australia, Melbourne. It's just never ending.

For this event I'm just shooting action shots—tight surfing stuff and pieces with the surfers. I got to go on this safari-type deal with Kelly Slater. For the past three years he's been supporting this organization called the Chipembere Rhino Foundation to raise awareness for rhino poaching, so we rode in a helicopter, went to a game park and tracked rhinos.

I'm back in Australia. I moved to Berlin for a couple of years but I traveled so much that it was kind of difficult for me to have a life in Australia and a life in Berlin. It was kind of stupid to have two homes when I'm never in either place.

I "moved back" to Australia but I haven't really been home! It's a never-ending cycle! I'm back on the south coast, and I've been enjoying the quieter time and slower pace down there.
" Yesterday I got flown around on a helicopter to hang out with rhinos. How many times can you get paid to do that?"
It sounds so ideal to travel for a living, but is it tough traveling so much?

Definitely. I've found it a lot harder recently—I enjoy home a bit more and I've been traveling kind of nonstop for six, seven years now? It's definitely starting to take its toll. I've got friends everywhere in the world but I'm never in any one place so it's tough to get those strong connections. I'm always leaving, there's so many goodbyes.

But you've only got one chance at life, so I'm not going to say no to traveling the world and getting paid to do this amazing stuff. Yesterday I got flown around on a helicopter to hang out with rhinos. How many times can you get paid to do that? It gets tough but you've got to remind yourself why. I'll probably keep doing it for a while longer.

I've gotten pretty comfortable being on the road though. I travel with a yoga mat and a foam roller, my surfboard and my cameras. I've got everything with me to make things more comfortable.

Is there a such thing as a typical work day for you?

Every day is different. I don't really like routine so much. I like it for a short period but I get over it really quickly. That's why I've never worked full-time. Even for a month-long contract, if I keep going to the same office I get a bit antsy. That's why I like living on the coast again—I can go surfing in the morning, then head into the studio, do some work and there's not a lot of pressure.
I want to do longer-form pieces, documentaries. All I want to aim for in the future is to create documentaries that raise awareness for social and environmental issues. That's where my passion is. Things like the pieces I did in India for FvF—social pieces. Over the past year I've decided that that's what I want to do.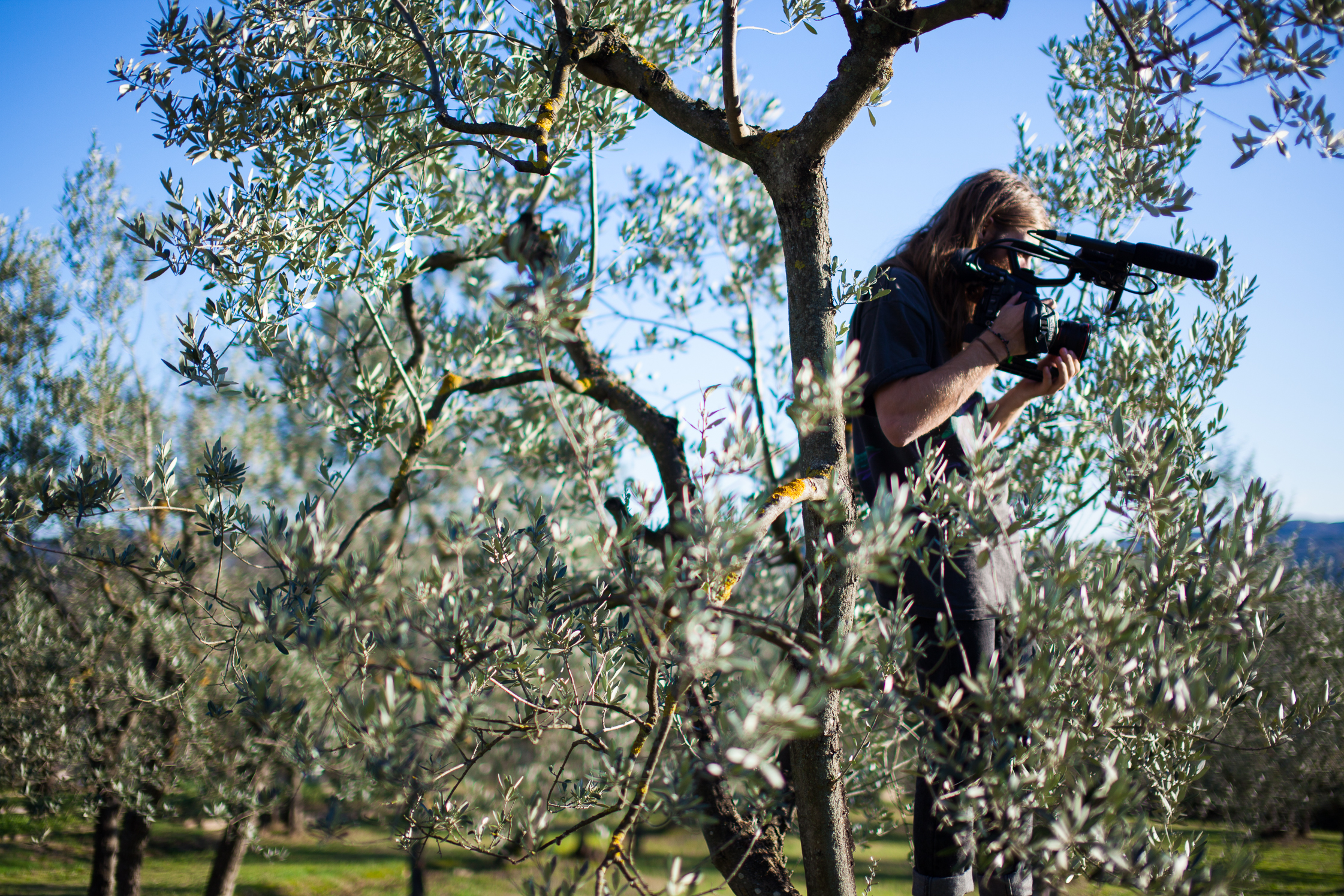 Thanks Andrew for taking time out of your busy schedule of surf, shoots and travel to speak with us. We hope to continue collaborating with you in the future!
Videos: Andrew Kaineder
Photography: Andrew Kaineder & Daniel Müller
Text: Kevin Chow