When looking at the images photographer Liz Seabrook creates, one gets the impression that she sees a side of the world that is often hidden—as though there is a neat yet imperfect order to things that pass by without us ever noticing.
Liz has a chameleon-like perspective when shooting—and her photographs allow one to see the world from the perspective of a child, or a dog, an old friend, colleague or even through the eyes of her subjects. Liz's photography has a dynamism to it that sets her apart from other photographers. One can sense her presence at the shoots—rather than a static understanding of the world, we are treated to the perfect imperfections that color everyday life.
We're lucky to have worked with Liz since 2016, and her output has quickly become a reference for us to look back on. Her shoot following architect Asif Khan around some of his projects around London had a certain personal touch and intimacy to them that is hard to capture. In conversation with Liz she was every bit as warm and personal as her photography.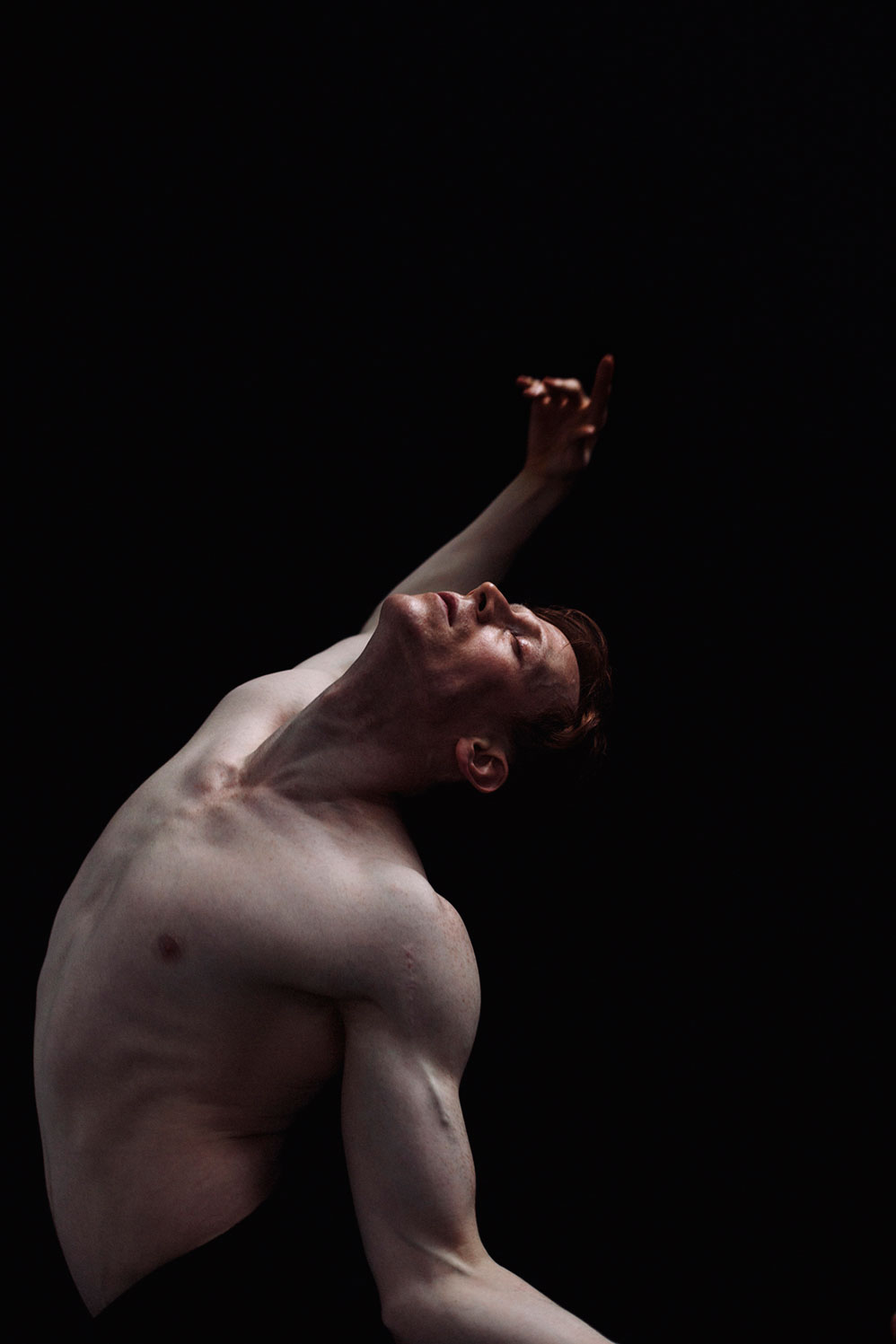 "Being outdoors is something that I really value. Weather constantly excites me—asides from rain, of course—watching a landscape change with the sun as I walk along."
Give us a little background information about yourself. Where did you grow up and how did you get started with photography?

I grew up in a little village in the Cotswolds, about 30 minutes north of Bath and Bristol. I started taking photos at school. Art was always a favorite subject of mine, but I lacked confidence in my ability to use a paintbrush or pencil. Picking up a camera allowed me to capture the world around me without being able to rub it out or chuck it in the bin, plus people seemed to like how I interpreted the world. After finishing school, my pragmatic parents advised me to do a "useful" degree—in my case French—where I continued taking photos in my spare time for the university paper. To be honest, I think if I'd have studied photography, I don't think I'd be doing it now—the pressure would have weighed too heavily on me. After graduating, I saved a bit so I could move to London without a job, started assisting photographers and at working at some studios, while shooting my own work and went from there!


What was your first exciting project?

After about 18 months of living in London, I was unexpectedly asked to join the editorial team at Oh Comely magazine as their Lifestyle Editor. I had done one shoot for them and was planning the next when Rosanna asked if I'd be interested in the role. Of course, I said I was definitely interested and there it began. I've now been working with the magazine for four years. Around the same time, I also got my first cover for Boneshaker—a wonderful Bristol-based magazine that shares people's cycling stories. That too was a massive surprise!

Where are you based right now and why?

Well, this is a bit of a sore point for me at the moment! I'm currently based in London, but I don't love it. I've recently been realizing that whilst it's been great for building my career, it doesn't really supply me with the things I really enjoy. Growing up in the countryside I spent a lot of time outdoors breathing clean air, walking a dog and wondering at the open sky. Being outdoors is something that I really value. Weather constantly excites me—asides from rain, of course—watching a landscape change with the sun as I walk along. 
 In London, I don't really feel like getting out walking or running and that's wearing me down a bit. I definitely won't be making tracks immediately, but plans are being made for next year perhaps.
Recent shoots with Asif Khan and Hostem in London
What does a typical work day look like for you?

There is no typical work day for me! Today I was in the Peak District, hiking and shooting Ruth Allen (@whitepeak_ruth), yesterday I was shooting athletes, tomorrow I'll be at home editing and then on Thursday I'm off to the Alps for a job for six days. Things that usually fit into my week around work are yoga, cycling around between jobs, drinking a lot of tea and I've just started climbing, so I'm trying to get to the bouldering wall as much as possible.

Where or who do you draw inspiration from for your work?

Each person I meet. Because I generally shoot in such a stripped back way—just me and my camera—the person in front of the camera is my entire focus. Everyone has a story and wants to present themselves in a certain way, so I try my best to get to know them the best I can in that time to allow them to feel comfortable being themselves. I used to assist Angelo Pennetta and it was always inspiring to see how he interacted with the people he photographed. He was always so warm towards people that they almost instantly melted and relaxed in front of his lens.
"I also use Wikipedia a lot to double check facts that I'm swearing are true, when in truth I can't remember."
Three websites—more or less—that you visit daily?

I wish I had a cool answer for this, but I'm really not that into spending time absorbed in my computer. I really like The Pool, and I'd be in trouble with my boyfriend if I didn't mention LWLies for all my movie review needs! I also use Wikipedia a lot to double check facts that I'm swearing are true, when in truth I can't remember.

What is the most exciting story you've shot for FvF?

I loved shooting Asif Khan's pieces for the London Design Festival, it's not a festival that usually crosses my radar, so it was interesting to drop into it for the day. 
That said, I've only shot two features for FvF, so I'm excited to see where it's going to lead me next!

The Alps this week, shooting a load of adventure content for a few different outlets and then back to London for a few weeks before heading to Northern Finland at the end of February for ten days on assignment for Sidetracked magazine. I'm really excited about the trip, but I need to do some serious research into using camera gear at -20 degrees!

Thank you Liz,
for speaking with us about your creative process and taking such nice photographs for us. We hope to work with you more in the future!
For more of Liz's photography find her on Instagram or her website.
You can find more stories about our international community of collaborators in the Meet the FvF Contributors series.