Taking to the slopes with Canadian photographer and ski enthusiast Kari Medig
Capturing the unexpected diversity of the ski community
It's an often-repeated fact that Inuit's have hundreds of words for snow. And while the exact number is under dispute amongst linguists, the sentiment remains the same—for those who live their everyday lives within a seldom-changing winter landscape, one word is not enough to contain the element's multifaceted uses and qualities.
This is certainly the case for the photographer Kari Medig, who has spent his entire career capturing unusual ski-spots located around the world for publications like Powder and The Daily Telegraph. As an avid skier himself, Medig is ideally placed to document the world of professional and amateur skiing. "Like so many sports that humans do," he says, "skiing can seem absurd: sliding over the miracle of frozen water, slipping down steep mountains wearing layers of crazy clothes—it really is a strange thing to do."
What role does skiing play in your day-to-day life?

Skiing has always been a big part of my life. I started in northern British Columbia when I was young, first with cross-country skis and then downhill. Nowadays it's more about ski touring up into the mountains just a few kilometers from my house. I love the connection with nature and sense of freedom it gives my life as well as the exercise. It never gets old.
"For many rural Canadians, nature is a constant presence. It's impossible to be detached from it."
You've photographed ski resorts around the world, from Israel to China, can you tell us about how you got started on the first of these projects?

My first skiing assignment was in Gulmarg, India, in 2007 for a small Canadian ski magazine. The Indian government was promoting their massive ski hill in Gulmarg: they had just put in a new lift to the summit. But the new lift was a used model from France and it broke down all the time, which meant that when the lift wasn't running, we couldn't shoot the regular ski action images. That was how I found myself drawn to the portraiture of the skiers at the base and mid-station, which is how it all started.

From all the places you've visited, which one is your favorite?

My favorite ski places are often the most unlikely ones. The most interesting was Ust'Anzas, a village deep in the Siberian mountains near the ski station of Sheregesh. I was on an assignment for Powder, crossing the Trans-Siberian Railway and exploring the Russian ski scene as we went. The region just south in China is widely known to be the birthplace of skiing, and Powder editor John Clary Davies and I wondered if this region of Russia also had traditional skiers. We flew in a helicopter to an isolated little village in the Siberian outback. There, we met 30-year-old Vitaly Kiskorov who told us how he still builds and uses skis for hunting much as his ancestors did 8,000 years before. Skiing and living with Vitaly and his family for a couple of days was definitely a highlight of this project.

When many people think of skiing, their first thought is of luxury resorts like St. Moritz. But your photographs seem to suggest a different image of the sport. Is that an intentional part of your work?

One of the things I love about skiing is how every place has its own subculture, whether it's St. Moritz or Oukaimeden in Morocco. For some people, it's done for sheer giddy pleasure. For others, it's the challenge or perceived status they're drawn to. And for some, it's not recreation at all; it's an integral part of their livelihood, like Vitaly in the Siberian village I mentioned. In a way, I'm trying to show all of this—the humor, the irony, the unlikely locations—with my pictures. It's about place, but also about the people of the place.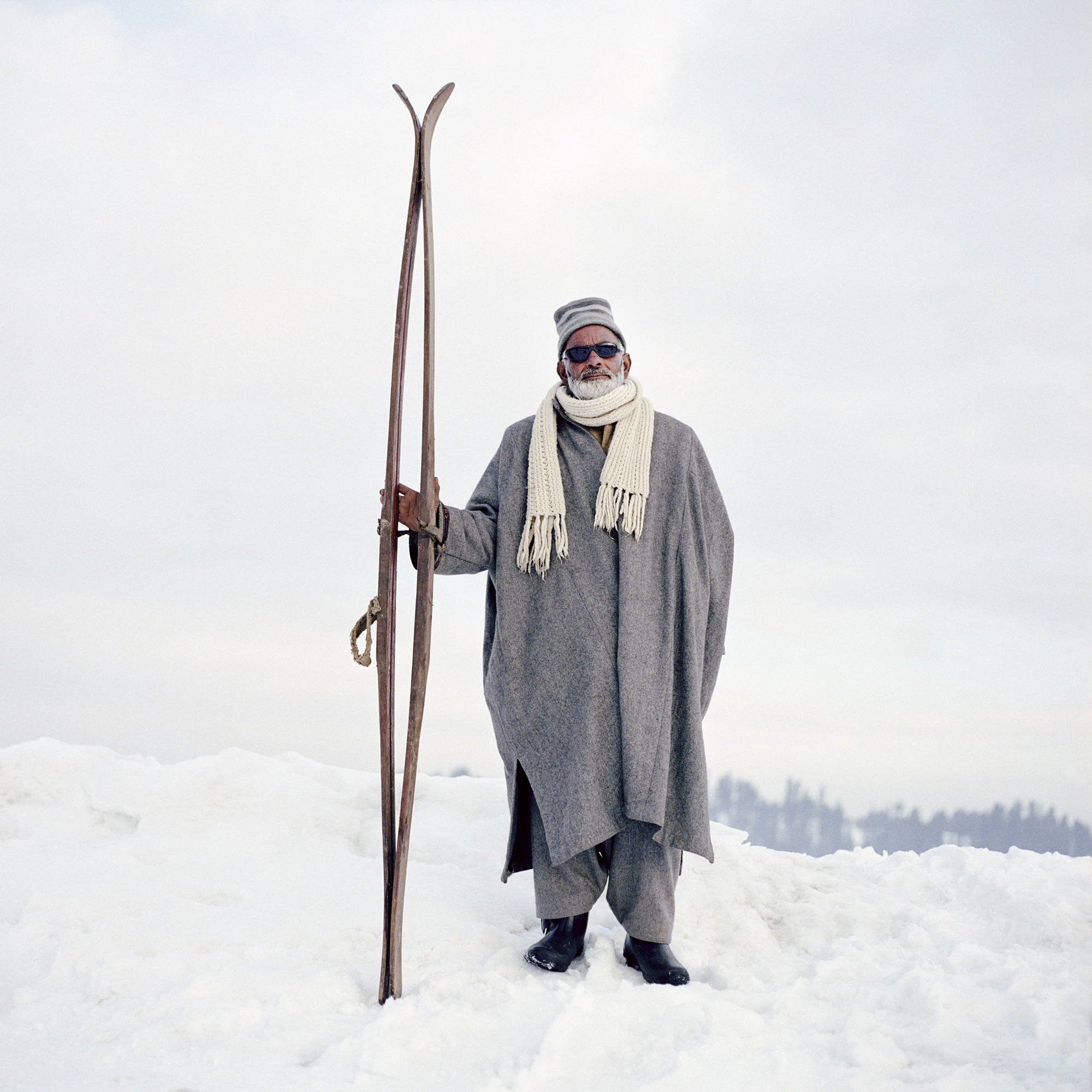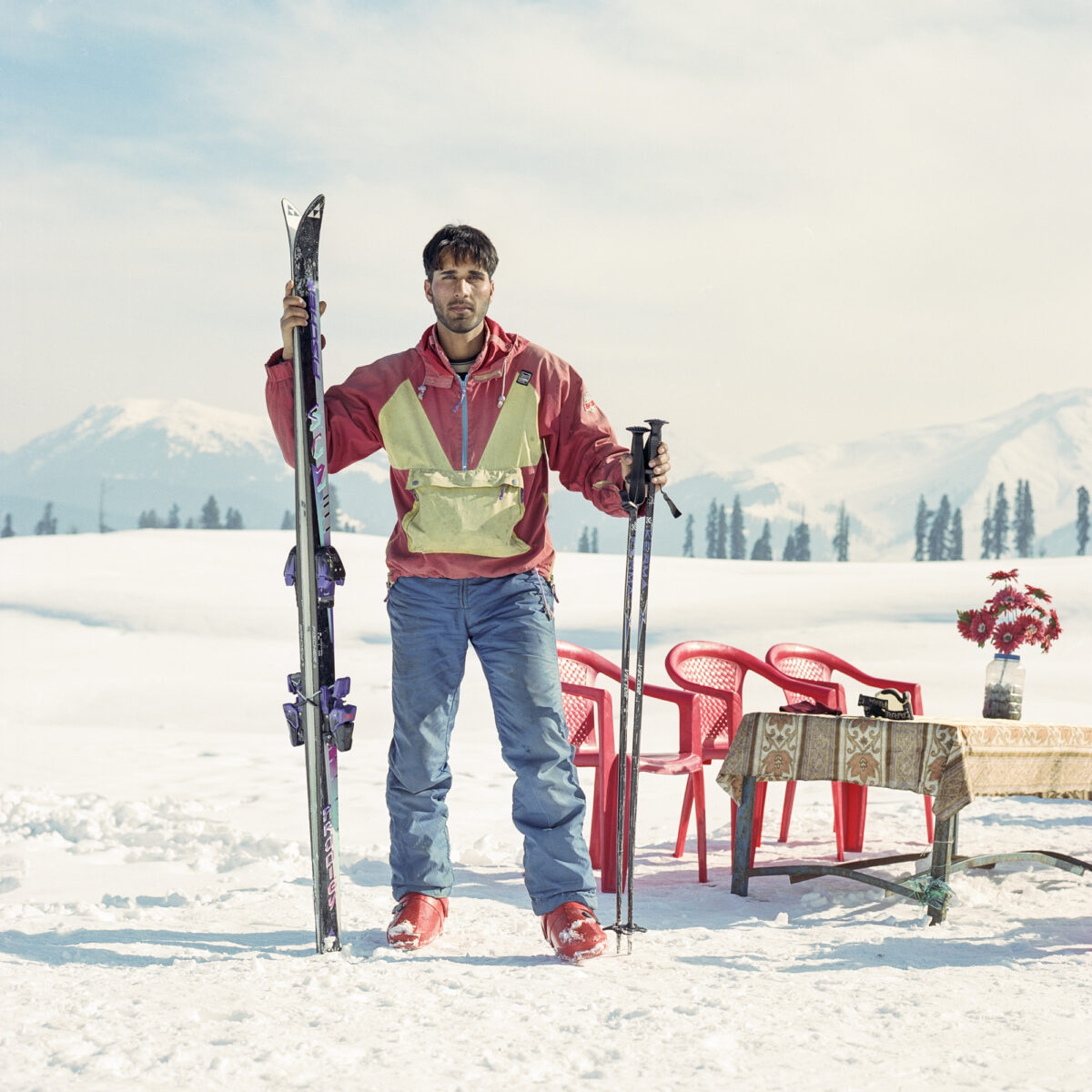 As a photographer, are there any specific challenges that come from shooting in extreme weather conditions?

I love skiing, so naturally I'm drawn to places and people who share that love or curiosity. I'm always trying to find strange or unlikely locations for skiing, even if the skiing is considered terrible. There are definitely challenges to shooting in colder weather, but it's something you get used to. Now I actually love it when the weather gets stormy.

Can you expand on what it was like for you growing up in British Columbia and how this affected your photography practice?

My parents had slight 'hippy' tendencies, and one way they expressed themselves was through photography. With their matching Nikon FE's (the cool black ones) they'd take photos of wild mushrooms and remote northern landscapes. My sister, the dog, and I would be loaded into the family's old Ford Bronco and we'd all head out to explore. I can remember my dad setting up a darkroom in the bathroom afterwards and we'd watch the images come to life. I definitely had a spark for photography early on.

For many rural Canadians, nature is a constant presence. It's impossible to be detached from it. Growing up as I did, in places where the intersection between humans and nature is really present, it has affected my photography immensely. This relationship is often depicted in Canada in terms of survival, but I want to show that it can also be contemplative, joyous, humorous, or harsh. This theme influences much of my work even when I'm not shooting in Canada.

What was your journey to becoming a professional photographer?

Funnily enough, I actually have an undergraduate degree in biochemistry, but I dreaded the long lab hours and knew I had to find something different. I had traveled a lot, always with the cameras I inherited from my parents, and liked the idea of being out in the world rather than huddled inside. I went to a small photography school in Victoria, British Columbia, which then led to an internship at a newspaper where I worked for many years. I had great mentors there who really helped me along. Eventually, I started applying my love of being outside with working for myself. At first, I had to work various odd jobs like construction and tree planting, but things more or less took off after my first few magazine assignments. But in the end, it's always a work in progress and I continue to learn.

What are you working on at the moment?

Right now, I'm really keen to get my skiing project completed and turned into a book. It might be a lifelong project, but there are many places in the world that are not getting as much snow as they used to, if at all.
Kari Medig is an editorial and commercial photographer based in Canada. To see more of his photographic output visit his website and his Instagram.
For more visual stimuli be sure to check out previous photo essays published on FvF. For our last feature, we spoke to the Beirut-based photographer and audio producer Alex Atack about his series 'Under Construction,' which was shot in Dubai.
Photos: Kari Medig
Text: Chloe Stead