From books about Mars to conceptual photography made in Southern California, Amelia Lang is interested in "how we understand people and places through photography and film."
You may recognize Amelia Lang from her immersive interview with anti-war journalist Julia Leeb or from her elaborate story about The Journal Collective. Words, however, are not her first love. In fact, when she isn't writing, Amelia spends most of her time surrounded by photography—be it through her work as a visual researcher or her assignments as a photo book editor at Aperture Foundation.
Backed with degrees in both history and art-history, this unusual combination makes her an expert in matters of representation and brings a visual quality to her storytelling that continues to delight and surprise us.
What does storytelling mean to you?

I once read that "art organizes the epiphanies—the sparks leaping between the in-here of ourselves and the out-there of something else." Like art, storytelling can help connect our personal experiences to a more relatable, collective perspective. I love hearing about people's choices, professional paths, and personal experiences. Storytelling always offers a way to learn about alternative ways of living or perhaps feel connected and comforted by the similarities. 

How would you describe yourself and your work in a few words?

I grew up in rural California and my parents are both artists. I think that California along with my family's interest in visual culture have had a big influence on me in my professional and personal life. Because of a rural childhood, near the coast, the natural world and environment have always been a place of comfort and a cause worth fighting for. I studied both history and art history and I continue to be interested in how we understand places and people through photography and film. I am also a runner and it's my favorite way of discovering a new city when traveling.
What initiated your interest in editorial work?

I first started working with curators after graduating from college in 2007, and focused on building photography collections and organizing exhibitions. In 2011, I joined Aperture Foundation where I was hired in the editorial department to help project-manage the publishing of photography books. I love sequencing images to tell a story and pairing photographs with writing and graphic design.

What other mediums are you into?

In addition to writing, I work as a photography book editor and freelance with Aperture Foundation. I also am a photography researcher and support directors in building visual treatments and references. I studied the history of photography and think the medium is such a powerful way to understand the past. I also really love how working with photography can lead to projects that are wide-ranging. I have worked on photography books about mars, fashion in the 1990s, conflict in Central America, and conceptual photography made in Southern California, as examples.  I am also really interested in arts education and how artists teach creativity. People like Sister Corita, Ruth Asawa, and Black Mountain College are all particularly inspiring to me.
A selection of books that Amelia has worked on
How does this inform your writing?

When I write I often consider the importance of the images and the visuals that accompany the writing. I am also always interested in thinking through where the writing will be published and the specific audience. I want to write in a way that is welcoming and inviting.

I moved to LA in 2021 and since being here I created a self-assigned reading list to better understand the city. I am now making my way through a stack of books and ephemera on my desk about Los Angeles including Sun Seekers, Into the Sunset: Photography's Image of the American West, Judy Chicago: Los Angeles at Jeffrey Deitch Book of Postcards, and Los Angeles Standards. I also have a set of framed postcards from Dia Beacon of Lighting Fields which I was lucky to visit last fall. The postcards act as a helpful reminder of the big open field in the desert and a welcomed contrast to whatever is happening over email or in the busyness of everyday city life.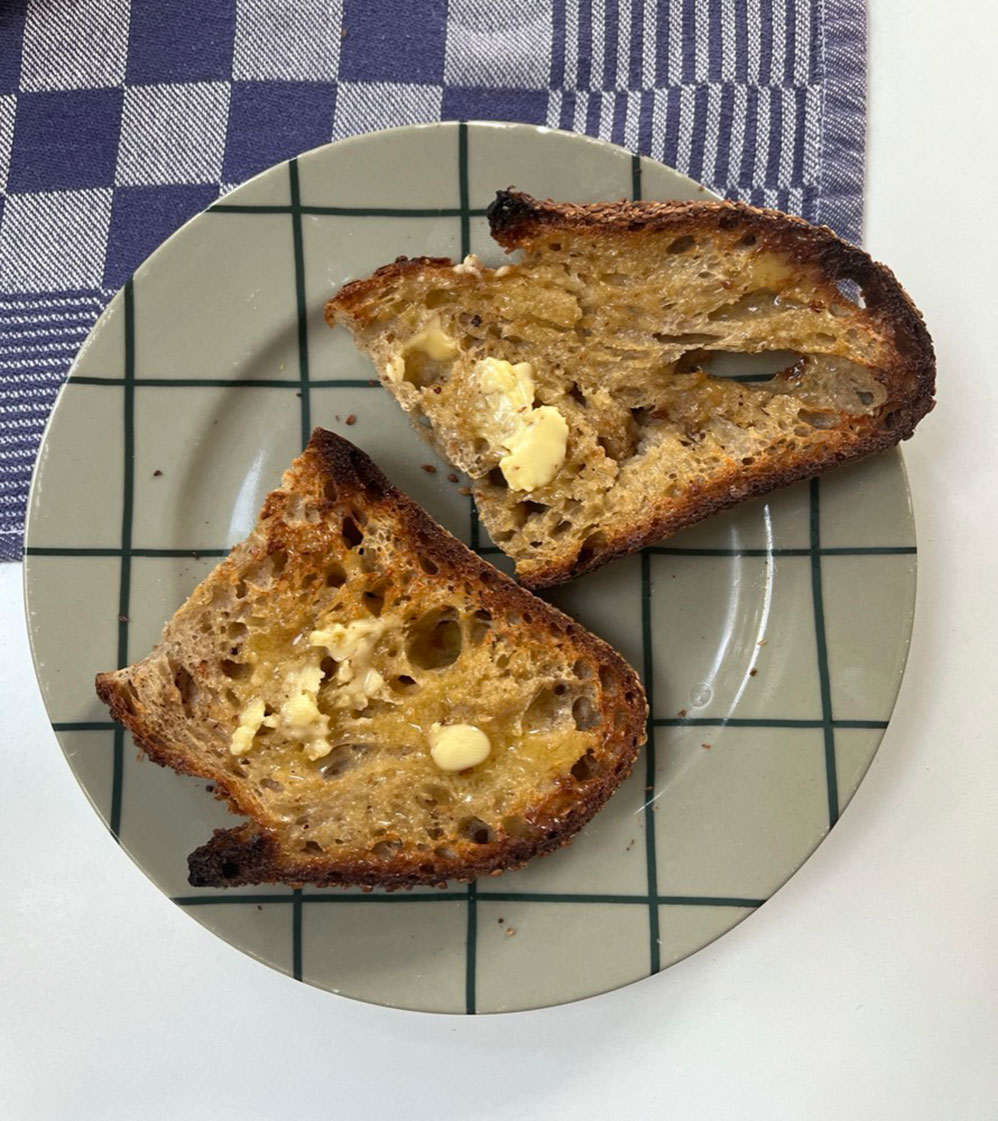 Tell us about your favorite places for writing:

I have a small nook in my kitchen in my apt. where I like to write. There is a window that looks out to a big pepper tree and in the late afternoon, the shadows on the wall create the most wonderful light that feels very specific to LA. I also run with my phone often, and I am finding more and more that I have the urge to sit down on the curb or a bench and use my notes app to write mid-run.

Do you have anything exciting planned for the future?

I don't know if this is exciting to many but I am running the Big Sur Marathon soon. I have always wanted to, not only because marathon training is fun (for some), but also because it's a rare opportunity to run along a car-free Highway 1 and the Pacific Coast Highway.
Amelia Lang is a Californian writer, visual researcher, and photo book editor. Her writing at Friends of Friends has focused on matters of visual storytelling and representation in photography, including interviews with journalist Julia Leeb and The Journal Collective, a collective of several hundred queer and female photographers. To learn more about her work don't forget to visit her website and Instagram.
Interview: Amelie Varzi