In a Nutshell: Alice Rawsthorn on five books that will open your eyes to the importance of design
The British design critic on the intimacy of tiny pages, the efficiency of Italian hand gestures, and the ways in which the world is designed for archetypal men.
A journalist by training, Alice Rawsthorn started her career at the Financial Times, where she covered the creative industries, economics, politics, and corporate affairs for nearly 20 years. "The safest course would have been to continue on that career path," she says, "but I longed to concentrate on a subject I really loved—design. I'm not a regretful person, but, looking back, I wish I'd made that change sooner."
Since making the shift to an exclusive focus on design at the beginning of the millennium, Rawsthorn has more than made up for lost time. She was the director of The Design Museum in London from 2001-2006, served on the boards of the Arts Council England, The Michael Clark Company, and the Whitechapel Gallery in London, and has written several books on design alongside regular columns for The New York Times and contemporary art magazine frieze.
The daughter of a mechanical engineer and an art teacher, Rawsthorn credits her "energetic and diligent" parents for giving her an "abiding admiration" for designers and makers. "Both of them were what I'd call improvisational designers," she says. "They were imaginative, resourceful, dexterous and ingenious, and very gifted at working with their hands." And while Rawsthorn admits that she's not quite as nimble-fingered as her parents were, it's clear that she's inherited what she calls their "pragmatic, no-nonsense spirit" towards design. Her own writing on the topic is topical and opinionated while remaining refreshingly accessible—earning her a following that goes far beyond the design world.
The Instagram account that Rawsthorn started in 2015, which she was encouraged to create by her friend, the curator Hans Ulrich Obrist, has further widened her reach. Every day she posts a picture in accordance to a weekly theme—from gardens and food, to color and disaster—for her 56,000 (at present) followers. "My objective was to try to persuade people to see design as I do," Rawsthorn says about the project, "by demonstrating what a wonderfully rich, eclectic, and dynamic discipline it can be."
"My objective was to try to persuade people to see design as I do, by demonstrating what a wonderfully rich, eclectic, and dynamic discipline it can be."
Her most recent book, Design as an Attitude, is similarly focused on showing the expansive nature of the practice. Published in 2018, it was based on her regular By Design column for frieze. "When we first discussed the columns, Jennifer Higgie, the editorial director of frieze, suggested that I should plan them from the outset to be published together in a book," explains Rawsthorn. "That's what I did by using each column to interrogate one of what I consider the most important issues in contemporary design in order to produce a broad survey of design today." The result is a book that understands design not as a "superficial, styling or promotional tool focused on appearance" but as a "powerful tool to help us forge a better future."
"My hope is that more and more people will abandon the outdated cliches about design," summarizes Rawsthorn, "and recognize its potential as an agent of change that can help us to ensure that changes of every type—social, political, cultural, environmental, scientific, or whatever—are interpreted in ways that will affect us positively, rather than negatively."
Alice Rawsthorn on five innovative design books
Supplement to the Italian Dictionary by by Bruno Munari (1963)
"How do you say 'What do you expect?,' 'Do you have a cigarette?,' and 'Call me' without speaking? All you have to do, at least if you're in Italy, is to make the hand gestures described by Bruno Munari in this pocket-sized paperback. He designed it in the mid-1950s in the ascetic style of a reference book to show how efficiently his fellow Italians have devised a language of gestures so they can communicate without words."
Irma Boom: The Architecture of the Book by Irma Boom (2010)
"When the Dutch book designer Irma Boom made a book about her work, she modeled it on the miniature books she makes at the start of the design process so she can check the structure and sequencing. The first edition packs 704 pages into a book that is just 5cm high, 4cm wide and 2.5cm thick. Like all of her books, its form enhances the experience of reading, by creating the impression of intimacy as you peer closely at the tiny pages."
Invisible Women: Exposing Data Bias in a World Designed for Men Caroline Criado Perez (2019)
"Why are women more likely to be injured in car crashes than men, or to be misdiagnosed after heart attacks? Why is speech recognition software less likely to recognize female voices? It is because critical aspects of those things were designed for archetypal men, according to the forensic data analysis in this book by the writer and activist Caroline Criado Perez."
The Gun: The AK-47 and the Evolution of War by C.J. Chivers (2010)
"The Gun is a book whose author did not intend to write about design, but did so, because it turned out to be inseparable from their chosen theme. The author of The Gun, C. J. Chivers, a former infantry officer in the U.S. Marines turned The New York Times war correspondent, explains how the course of history has been determined by the design merits—and demerits—of various firearms from the Gatling Gun onwards, and by the Soviet assault rifle, the AK-47, in particular."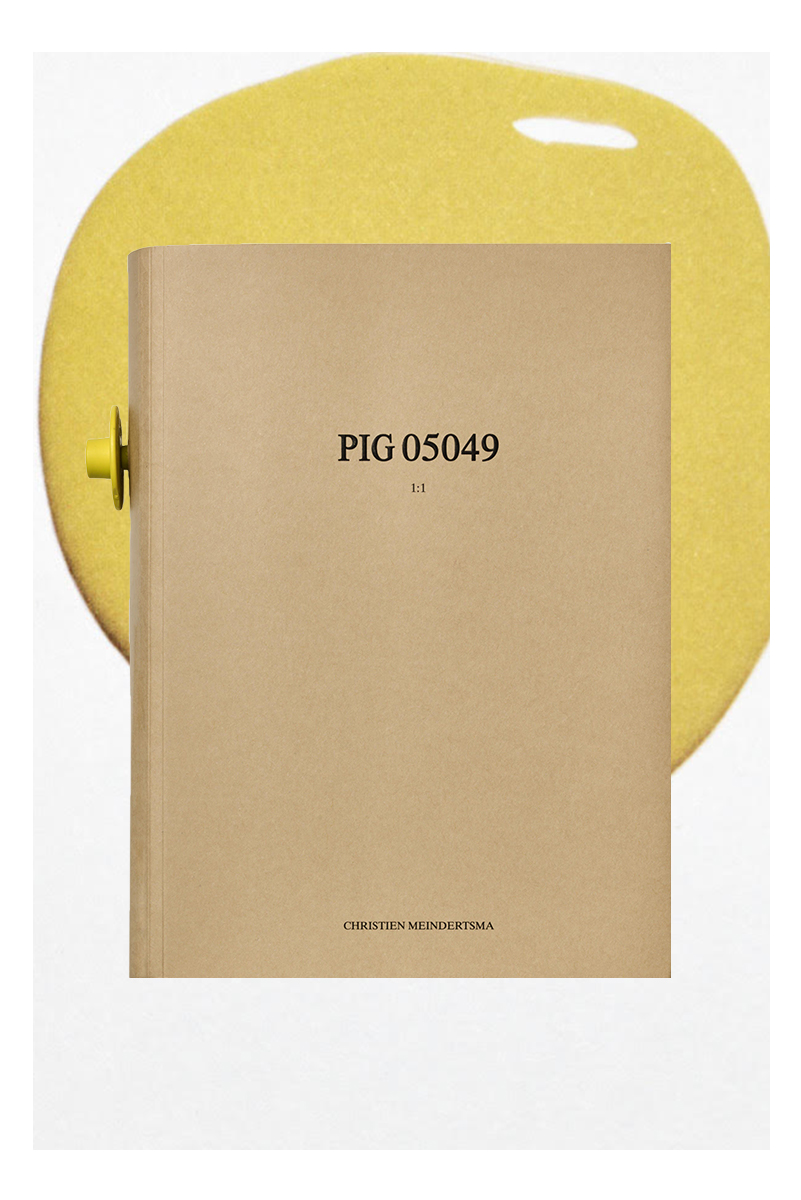 Pig 05049 Christien Meindertsma (2007)
"Many conceptual design projects are more convincing in theory than practice. Pig 05049 is an inspiring exception, as its message is eloquently expressed by the end-result, which is also fully functional. By tracing what happened to the various parts of one pig after its slaughter, Christien analyses the troubling, often toxic politics of the animal and food industries by identifying the 185 products to which that animal contributed: from sausages and ham, to chewing gum, tattoos, cattle feed, an artificial human heart valve, and bullets."
Alice Rawsthorn is an award-winning design critic and author, whose weekly design column for The New York Times was syndicated worldwide for over a decade. She also writes on design for frieze. Her most recent book, Design is an Attitude looks at how design is responding to an age of intense economic, political, and ecological instability.
This profile of Alice Rawsthorn was produced as part of our new series "In a Nutshell." Head over to read more articles where creatives around the world talk us through objects that inspire their work.
Text: Chloe Stead
Photos: Michael Leckie (portrait)