"I felt like I wouldn't get in trouble if we got caught—which was a bit naive," reflects Will Robson-Scott. Cutting his teeth as a young street photographer, Will followed graffiti writers on nighttime excursions and dodged cops around London. He's since gone on to work with Vans, King Krule and Nokia—though you're more likely to find him in an alleyway than a studio.
Based in Brooklyn and constantly on the move, capturing everything from the grime scene in London, the violent streets of Chicago to portraits of dogs with their owners for his book In Dogs we Trust. Will is never short of material to work with and his curiosity gives him the edge he needs to reveal interesting aspects of daily life that would otherwise pass by unnoticed. His preternatural sense of image brings natural and distinctly human moments out of his subjects that are starkly candid, yet refined. For this FvF photo essay we were treated to selections from his book, Crack & Shine International.
Tell me about this series – how did that come about?

It started when I was at university in Newport and was given a portrait project. I decided to do a project on the new graffiti writers in London and put a slight spin on a traditional portrait series: everyone's faces were hidden. The project was really the start of my interest in photography. I felt gratified with the results I was getting and was taking photos that actually interested me.

Tell me about shooting these big players in the graffiti/street art world? How did you make the selection and what was your intention to capture from them?

First off, I don't think anyone I've ever photographed would classify themselves as a street artist. The reason the book came about was a collaboration between myself and Fred, who runs Topsafe London. I was shooting these photos of writers in London and he wanted to do a book, our interest was not with anyone associating themselves with street art, to be honest it was the complete opposite. My goal was to do a survey of the cloak and dagger figures that live in this world. I wanted to capture the quiet moments between the action and try to expose a little bit about the person while keeping them anonymous. Graffiti writing in itself is an odd pastime; explaining it to people who have no interest can be difficult.
"First off, I don't think anyone I've ever photographed would classify themselves as a street artist."
Any favorite moments from shooting this series? 

There are numerous stories, one is the photo of the fire extinguisher on the train in Amsterdam. To get to the train you had to park a car on the hard shoulder of the motorway, put the hazards on, run up an embankment, then run into the train depot which triggers motion sensors. When this happens, security tell us (in Dutch) over the loudspeaker that police are coming. The extinguisher took about two minutes then back in the car.

Which artists stood out the most for you and why?

I think my favorite writers are Horfe from Paris and Roid from London, both come from a traditional graffiti background, painting trains and streets, but they have gone on to become valid artists outside of the graffiti/street art world. Both their art is original and their motivations come from an honest place I think.
Young Parisian writer Tomek brings formal art skills into the clandestine world of graffiti.
Earsnot is a writer from the notorious New York graffiti crew IRAK.
"My goal was to do a survey of the cloak and dagger figures that live in this world."
"Security told us in Dutch over the loudspeaker that police are coming."
Portrait of André, the Paris-based graffiti artist known for his iconic character Mr. A.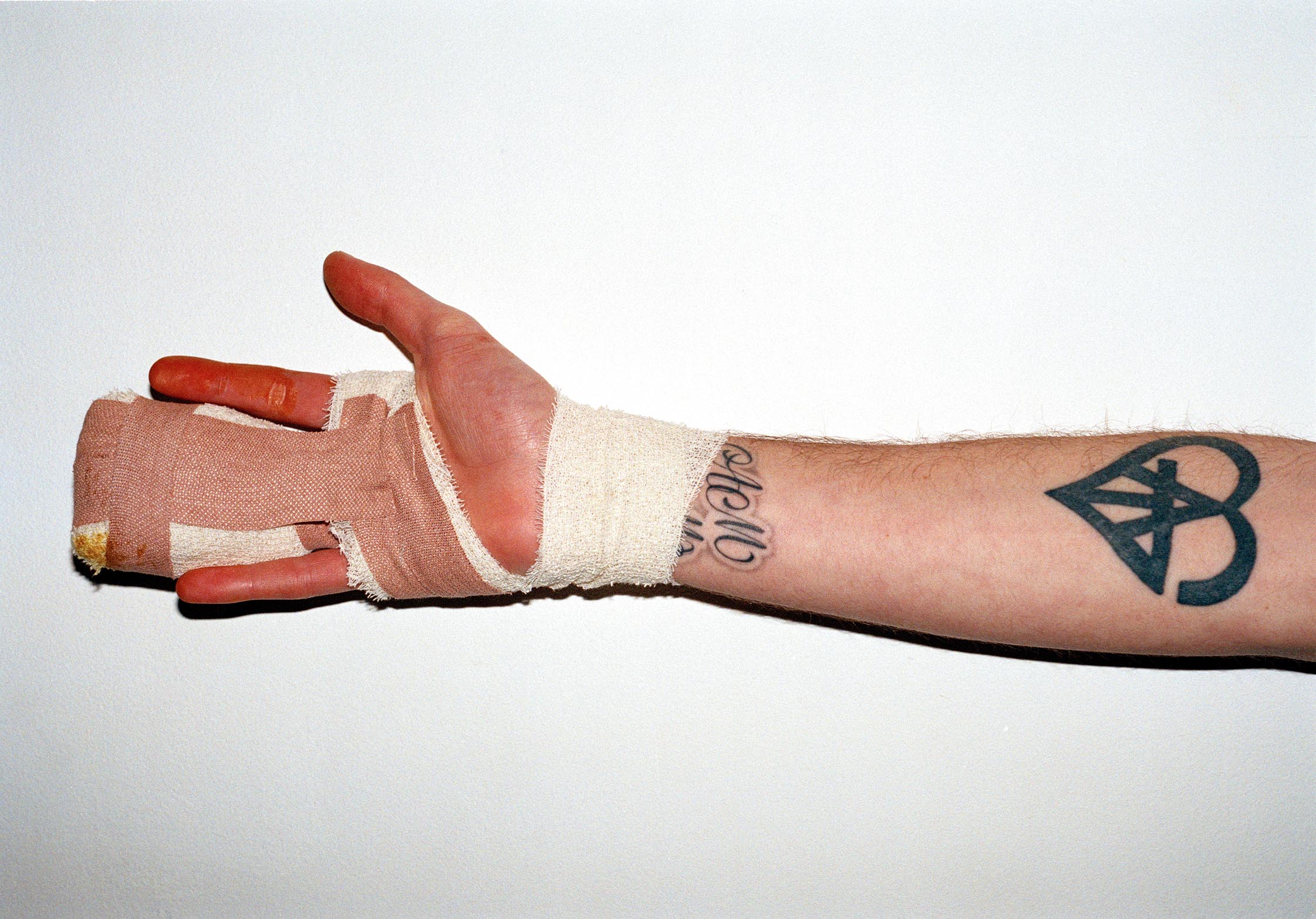 Will's daylight excursions
When Will's not sneaking around train yards and alleyways to snap shots of late night operators, he's also a filmmaker that creates some compelling narratives about seedy or unseen subcultures.
Thank you, Rob, for letting us live vicariously through your tales of late night graffiti runs and explorations into the hidden parts of the urban world. To see more of Will's work check out his website.

Photographs: Will Robson-Scott
Text: Kevin Chow