When Contemporary Art Review Los Angeles (Carla) launched in 2015, L.A.'s art scene was in the midst of rapid expansion.
It was the year that saw the opening of The Broad, a private contemporary art collection housed in a specially-designed 140 million dollar building in Downtown L.A., and the year that one of the most powerful galleries in the world, Hauser and Wirth, announced that they intended to open an outpost in the city. Alongside these mammoth projects, smaller galleries such as Jenny's, Freedman Fitzpatrick, and Various Small Fires were also flourishing, and there was the sense that young artists—lured by the promise of cheaper rent and larger studios—were making the move from New York to Southern California in droves.
"I definitely feel like Carla filled a void," reflects founder and Editor-in-Chief Lindsay Preston Zappas on her decision to start the publication. "We do have a few magazines here, but at the time Carla started, we had a lot of momentum and changes happening in the L.A. art scene. It felt very active, and the art community didn't have a space that was covering all of the art activity in the city." Rather than taking a pick and mix approach to what to feature, from the very beginning Carla focused exclusively on galleries, museums, and artists based in the area. This meant that, whereas the bigger magazines like Art Forum or Frieze would include only a small amount of L.A.-based coverage, even on a shoestring budget Carla could offer something with more depth and nuance. "I think over 400 people came to our very first launch party for issue one," explains Zappas. "And this was before even seeing the magazine or really understanding what Carla was, so that proves how thirsty the city was for something like this."
"I've always looked at art writing and art criticism as a way to ruminate on an artist or idea, and really swim around in it…"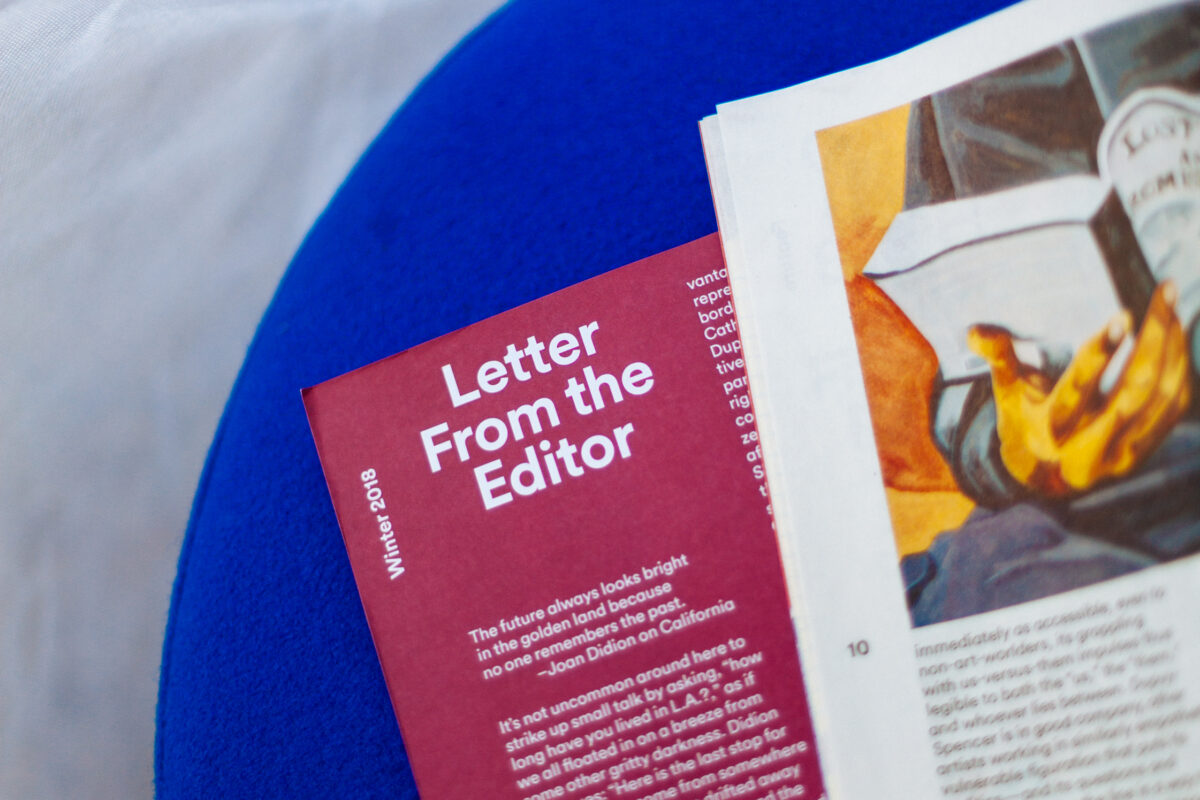 Now on its 14th issue, Carla mixes exhibition reviews with artist interviews and topical essays in a writing style that's informed yet accessible. "My writers are so amazing!" says Zappas about her team of freelancers. "They are always sending me the most interesting ideas. One really memorable pitch came from Travis Diehl when he wanted to write about Kanye West, the HBO show Westworld, and the idea of the American West. It was one of those pitches where you sort of have to let go and trust that the writer can make it work—which he totally did." When it comes to the exhibition reviews, which take up the bulk of the magazine, Zappas describes Carla's approach as differing from the way things used to be done. "In the traditional sense, art critics really worked to canonize artists and build their careers," she explains. "These critics were often men, and criticism often took a sort of top-down approach to things, where the critic's word was final and infallible. I've always looked at art writing and art criticism as a way to ruminate on an artist or idea, and really swim around in it…to look at it from different vantage points, and attempt to bring something new to the dialogue."
"I think as more of our daily experience happens on digital interfaces, people are hungry for physical experiences."
Originally from San Diego, Zappas studied sculpture at Cranbrook Academy of Art in Detroit, Michigan, an experience that she credits for her love of reading and writing about art. "Part of the program involved writing about other student's work as part of the department's critique structure," she recalls. "This experience—of presenting criticism peer-to-peer—formed a foundation for the way I think about my role as an arts writer." After moving to L.A. in 2013, she immediately began seeking out platforms for criticism and art writing as a way to better understand the city, but found limited spaces for the type of art writing that she had come to love—writing that she considered "open, honest, and approachable." Despite being a newbie to the city, once she decided to start a magazine the process moved quickly. "One by one I asked local writers to meet me for a drink so I could start with a really strong group of art writers," she says, "and then I literally just started cold-calling galleries to try to pitch the idea and get advertising. We started with just 35 distributing galleries (we now have over 100) who agreed to place the magazine in their gallery for people to take for free. So, kind of out of nowhere, Carla just showed up."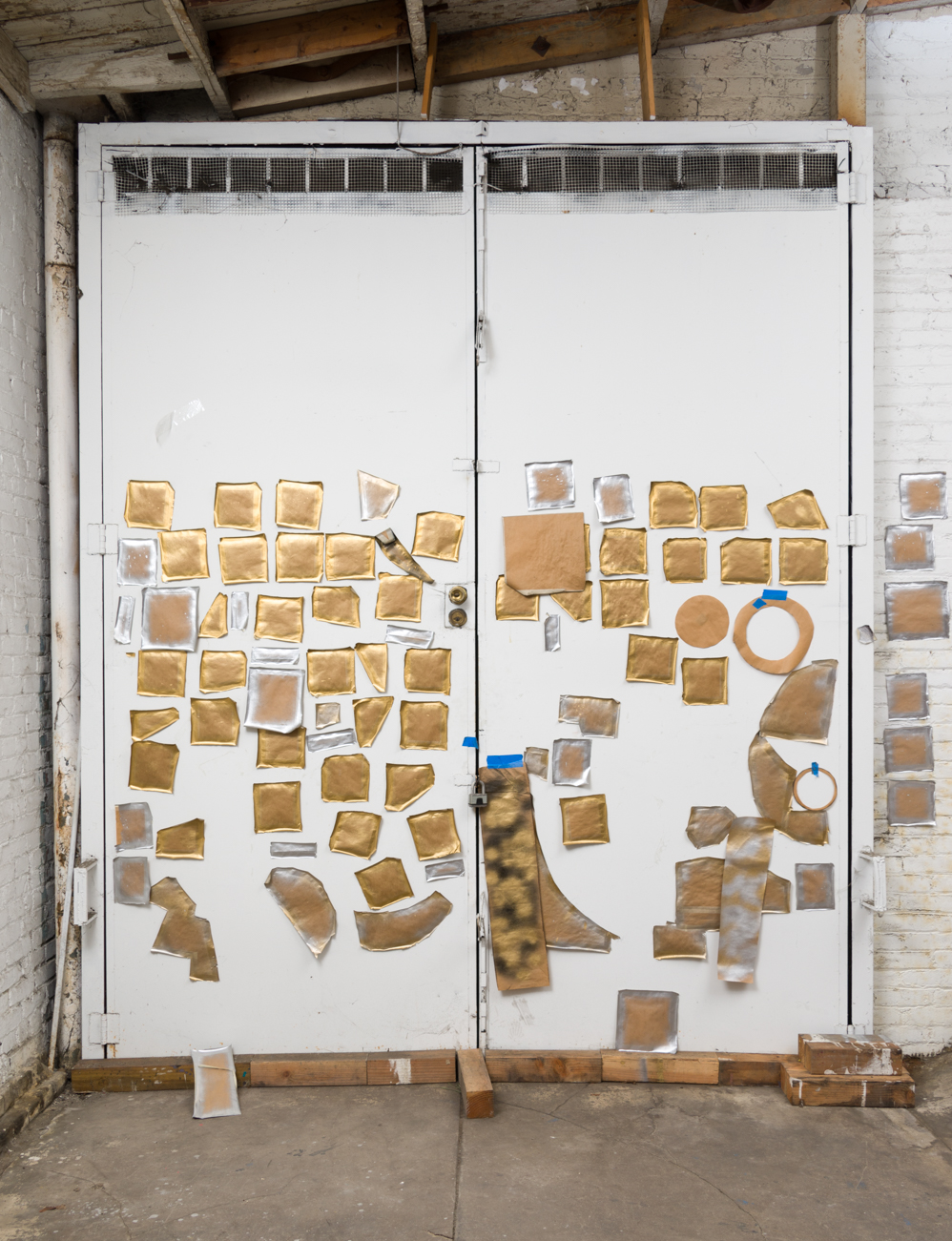 As more and more publications decide to focus their limited resources on digital content, it may seem like a strange decision to found a print magazine, but for Zappas the allure of a solid object is clear. "I think as more of our daily experience happens on digital interfaces, people are hungry for physical experiences," she reflects. "As our world becomes more global and consumer-driven, there's also a renewed interest in niche, handmade, and artisan products. Also, as someone who constantly has six windows open on my computer and, like, 100 tabs open, I know how many things are vying for attention when you're on a computer or phone. The physical magazine allows people to slow down, take their time, read over coffee, or take the magazine on the go."
Carla is available for free from over 100 locations in Los Angeles or can be delivered straight to your door for a nominal fee. To find out more you can follow them on Instagram or visit their website and while you're there don't forget to sign up to their mailing list to receive weekly online-only content straight to your inbox.
If you're looking for more FvF interviews with purveyors of printed matter check out our recent piece on Lindsay Magazine here.
Text: Chloe Stead
Images: Joe Pugliese, Jeff McLane and Jenny Peñas