"My father had been scribbling potential names on napkins for weeks. He was leaning towards a high and a low sound, a line and a disc, an on and an off, a moon and a demigoddess. Jupiter's moon, iO. The most volcanic object in the solar system. Now it was settled." – iO Tillett Wright, Darling Days.
Io is the fourth largest moon in the solar system. As the innermost Galilean moon that orbits Jupiter, it's also the most volcanically active, erupting with sulphur resulting from the moon being stretched and squeezed. Named after this energetic, seemingly angry moon is 32-year-old iO Tillett Wright.
The native New Yorker is, like the moon he was named after, a ball of energy—energy that's channeled into a plethora of projects at any one time. Speaking to iO, what strikes you immediately is an uncompromising and effervescent personality (shyness simply isn't part of his vernacular), combined with a frenetic pace—something only those who grew up in New York City can truly relate to. "I'm a multi-hyphenate, for sure! Creative life is too often defined by people asking what you do: umm, well, I wrote a book and I take pictures of people and I speak to people and I, I…," says iO, trailing off with the sheer exhausted voice of someone who's been asked to talk about this one too many times.
"Fuck man, at what point do we just get to be someone that's not a trans author? I'm just an author, you know?"
Putting himself in the spotlight to tell his story has led to an ongoing educational narrative, one that continues from the US to Europe as he tours for his memoir, Darling Days. "I think I've positioned myself that way because I did a TED talk and lectures at Universities around the country for the last five years," he says. "I've talked so ad nauseum about myself!"
His 2016 memoir opens with a penned letter to his mother, keen to begin this story with a clear showering of love and understanding for a mom who was both a strength and a weakness in his life. He recounts: "I was raised in a pretty traumatic situation in New York with a hoarder mom in a tiny apartment. I wasn't allowed to close the door and we were really poor, electricity wasn't always on and I didn't have a bed; I slept on a fucked-up army cot that clapped up around me during the night and I wasn't allowed to have keys until I was 17…" Darling Days is a self-reflection on growing up in New York City in the '80s and '90s, on the parents and parental figures that form you, the stirring we all feel to examine where we came from and how our "norms" bring out varying levels of resilience, compassion, tolerance, anger—and, whether we like it or not, shape a significant part of our inner and outer selves. Putting the scarring and the sublime life events onto paper might not always make for the most enjoyable read, but with Darling Days there's a poetic nature with which the words are spun like silk, akin to Patti Smith's Just Kids.
"Our apartment is like a riverboat. Big windows open out onto the howling street four stories below, and sunlight floats in on the steady breeze. The shifting sky turns our house into a Pantone kaleidoscope, bathing the rooms in dramatic moods and colors, revolving with the weather and the hour. Bright blue, deep orange, burnt red, purple, and rippling swathes of gold. Sunbeams bounce off the licorice-black fire escape, slick from a rain just passed. They hover high above and then plunge into the chaotic street that grumbles and creaks under poverty's aching, struggling ass."
The book tour led iO to Berlin where he was invited to speak at the Volksbühne theater. "It went from being an evening with me where I talk about my shit to this thing where we give it back to the community a bit more and have these three, young, queer actors partake," explains iO. "And I fought really hard to ensure there was a non-trans person of color involved. I didn't want the binding thread to be that we're trans, it's weird," adds iO.
iO's event in Berlin, like many of the speaking events he's been involved in, revolved around the fundamental themes of his life: "Familiarity creates empathy and people overcome discrimination and stigma by getting to know the true humanity of people they aren't familiar with—I try to create that by offering myself." For a creative multi-hyphenate, does this ongoing dialogue ever frustrate or tire him? And at what point, if ever, does educating become someone else's role? "I'm able to speak publicly in a way that makes a lot of people terrified, but I have no fear around stages, or uncomfortable conversations. I recognize that that is an opportunity to create conversation and to expand awareness about something that really, really needs more understanding and empathy," explains iO. "However, I'm also still a person and a creator of things. It kills me that you can't just be an author, you're a female author, you're not a musician, you're a black musician, you're not a whatever, you're a gay whatever. Fuck man, at what point do we just get to be someone that's not a trans author? I'm just an author, you know?"
When not speaking to new audiences about Darling Days, iO retreats to the SoCal desert, where the autodidact is building not one but two houses. "I came out to Joshua Tree a few times and just really loved the vibe out here," he says. "I ended up buying a six-bedroom house for a steal with a one-bedroom casita on the same property. I've completely reinvented what this place is and I built all the furniture myself," he adds. "Sometimes there's this fear of stopping, like, is it okay to just go hang out in the desert for a year with my tools and my dog? Is that alright? Will I lose my relevance?"
The SoCal desert, to many, means manicured lawns, pristine golf courses, pavements so clean you could eat off them, gleaming in the sunlight city of Palm Springs. But beyond that, past the Yucca Valley and 29 Palms you'll find Joshua Tree. The sparsely populated basin in the high desert is where iO's second home is. Amidst savage terrain that appears to go for miles in a haze of heat—heat that has kept many from settling here—is a mirage-like homestead. Not content with one desert abode, iO is also working on the second iteration of Coming Soon Land in Joshua Tree. The first of which was in Wonder Valley and involved transforming a run down house into a dream-like bubblegum pink space. The project was in collaboration with New York design and furniture store and showroom Coming Soon, NY to create a new hospitality experience. Coming Soon 2.0 is currently in the works and will be back in Joshua Tree with a similar concept, this time building from the ground up, giving iO further creative freedom for an entirely new design.
For iO, taking time out in the desert is key to self-care, to incubate his new ideas, to protect from burn-out, and ultimately to carve out a quiet, safe space to call home. "Since I was really little I've always longed for a roof that no one could take from me and this project happened while I was finishing my book," he says. "Those two things are not a coincidental collision, it was very cathartic to finish the book, which then gave me enough money for the first time in my life to have a home. I wrote about this period of my life where I couldn't have a home, which was painful and traumatic and because I did that I have this! And it was this beautiful meeting point."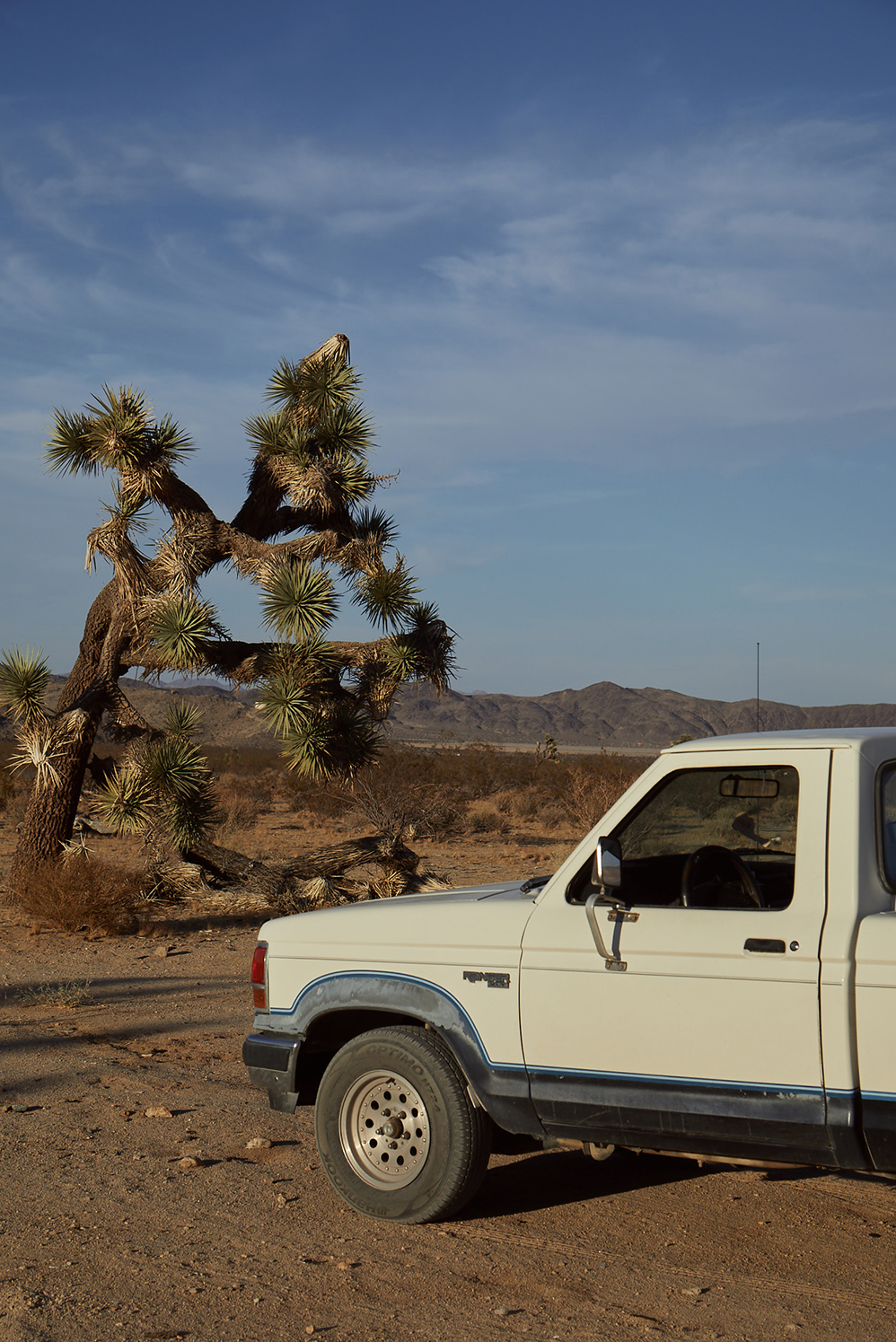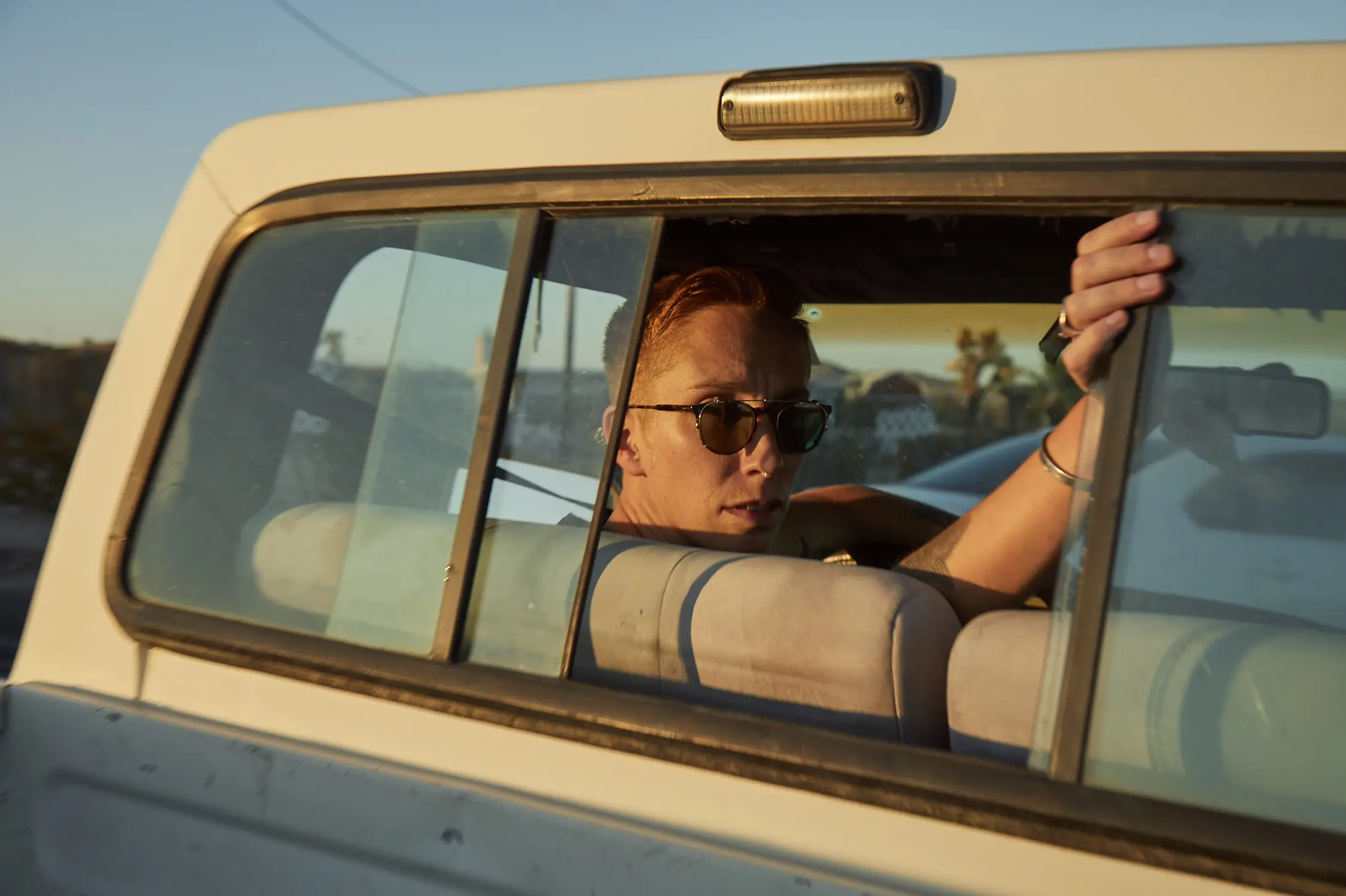 Learn more about iO's engaging talk at Berlin's Volksbuehne Theater.
Our revisit with iO is part of an ongoing narrative, one which we will continue with many of our other friends and collaborators here at FvF. In the years since we first met iO, books have been written, photographs taken, spoken events heard, and a revisit allows us to get to know all the new creative pursuits happening in his life. We will continue to revisit many of our protagonists to see what they're engaging in next.
Read our previous interview with iO in New York and check out Coming Soon Land on Instagram. And be sure to explore our other stories in the Mojave Desert.
Text: Andie Cusick
Photography: Robert Rieger (Berlin), Cody James (Mojave Desert)