The tight-knit community of craftspeople and architects in Austria's most western region has led to innovative movements in architecture. It has also sharpened peoples' senses that functionality can have an aesthetic appeal.
A recent exhibition at the Vorarlberger Architektur Institut (vai) highlights the work of French architects Lacaton & Vassal. Best known for their renovation of Paris' arts institution Palais de Tokyo, Anne Lacaton and Jean-Philippe Vassal have developed methods to refurbish and upgrade the structures they work with. "They re-use, they add to the existing, and they don't demolish buildings," says Verena Konrad, director of vai.
We've only met for a few minutes and Konrad swiftly takes us by the hand. Explaining the exhibition, she immediately effuses her role as an educator and facilitator for knowledge sharing about architecture. The institute is based in Dornbirn, Vorarlberg, a region at the western tip of Austria, right at the intersection between Switzerland and Germany. It's famous for its architecture, its craftsmanship, and the careful development of the built environment that has been cultivated there. Situated in the city of Dornbirn, which is home to roughly 50,000 people, vai's mandate is to educate the general public and tourists about architecture and act as a communication platform for professionals. Konrad calls that a "continuous thought-process".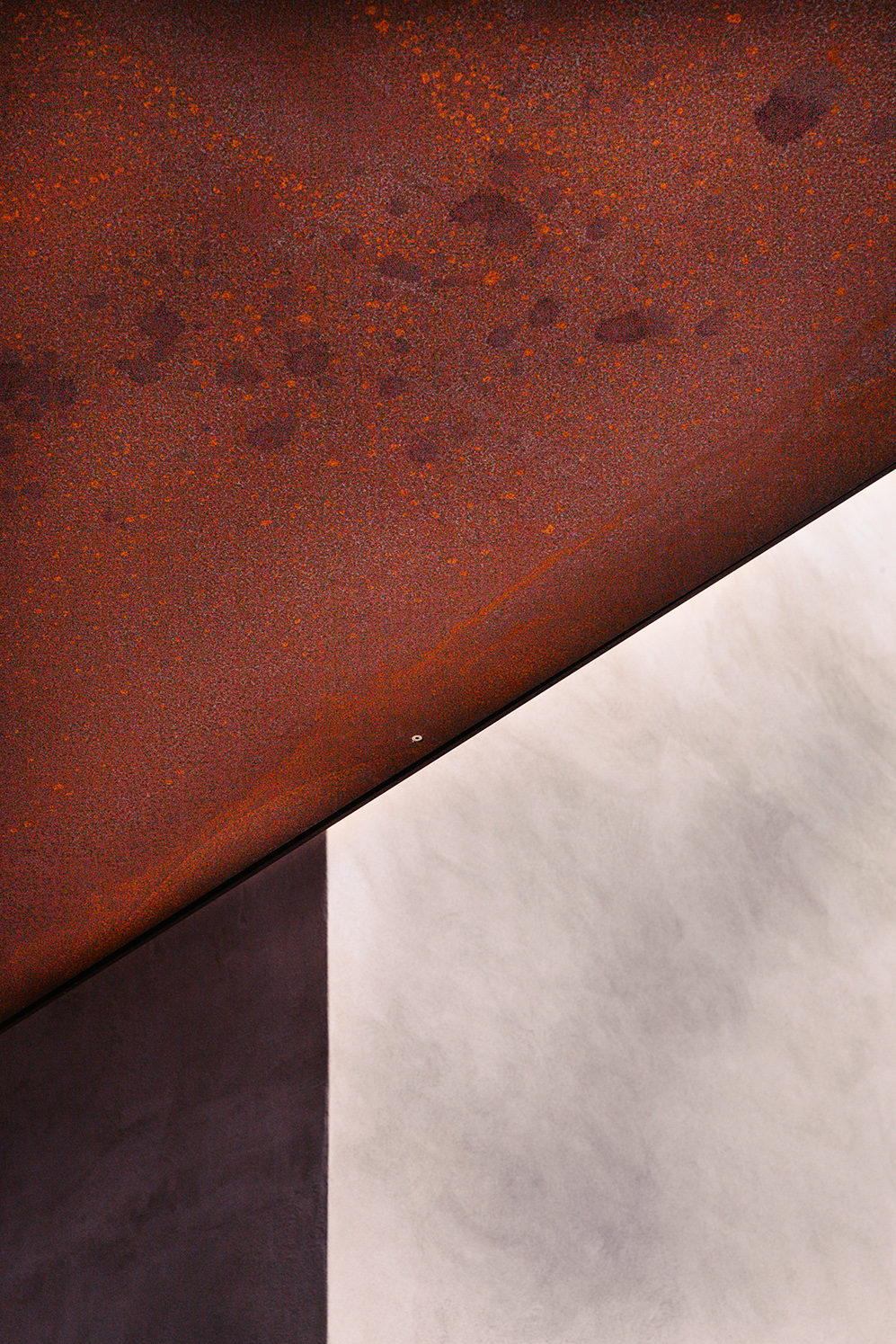 Around 375,000 people live in the region of Vorarlberg and economically, it's one of the strongest regions in Europe and Dornbirn is a fairly wealthy community. Big companies like Rudolf Ölz Meisterbäcker, a baked goods manufacturer or SPAR, a large trade company have headquarters here. The lighting manufacturer Zumtobel is the biggest employer. Yet, the glory came in the mid-19th century when the textile industry was booming here. Later, Rüsch Werke produced manhole covers for the whole region and turbines.
An old production shed of Rüsch Werke has been transformed into Kunstraum Dornbirn, a gallery space which exhibits contemporary art all year round. It's raw, lots of concrete, steel and high windows that allow natural light to diffuse in the space. At the center of it, a reconstruction of 'Black Maria', the first studio built to produce special effects for film. Konrad is very familiar with the artist: "I've curated one of Bernd Oppl's first presentations in a group exhibition," she says with a smile on her face. Before starting the position here six years ago, Konrad worked as a curator for contemporary art in Vienna and Innsbruck.
Across the court, there is a children's natural museum called Inatura. Dietrich Untertrifaller Architekten, Hermann Kaufmann Architekten and Christian Lenz revitalized the old buildings that now host the museum. Upon purchasing a ticket, people get access to the Kunstraum Dornbirn, too. Konrad says that "through this offer, many people get in touch with contemporary art for the first time." The grey concrete and stone colors of both buildings are contrasted by the rusty colors of some of the museum's elements. They're made of corten steel which wears over the years in different weather conditions. The buildings are surrounded by a comfy municipal park and a beautiful courtyard, planned by Swiss architecture practise Rotzler Krebs Partner (now Krebs & Herde). "It's great when public space confidently exudes that it belongs to everyone, like this municipal park. That's really important in a society in which private property matters so much," Konrad analyzes and goes ahead: "Planning needs a certain vocabulary so that people can engage in dialog and become more aware of the importance of public space."
It proved an advantage for Dornbirn to purchase a chunk of land in the middle of town, like the former Rüsch Werke, and transform it. Even though the industry rose immensely here, there's not the amount of urbanisation like in other European centers. Rural structures persisted, craft remained a vital part of the regions fabric and it's an important concern to cities like Dornbirn that adjacent dwellings and villages stay connected.
"It's great when public space confidently exudes that it belongs to everyone. That's really important in a society in which private property matters so much."
Ebnit is community which is part of Dornbirn but situated the more hilly areas surrounding Dornbirn. Infrastructure projects like the Scharnerlochbrücke are crucial for such areas. Rather than only being functional, the bridge beautifully blends in with the rocks and the stream beneath it. The bridge looks like it grows out of the mountain and was designed by Marte.Marte Architekten. They are currently renovating the Deutschlandhaus, a Berlin-based center of the Stiftung Flucht, Vertreibung, Versöhnung, a trust that documents the displacement of the 60-80 Million people in the first half of the 20th century.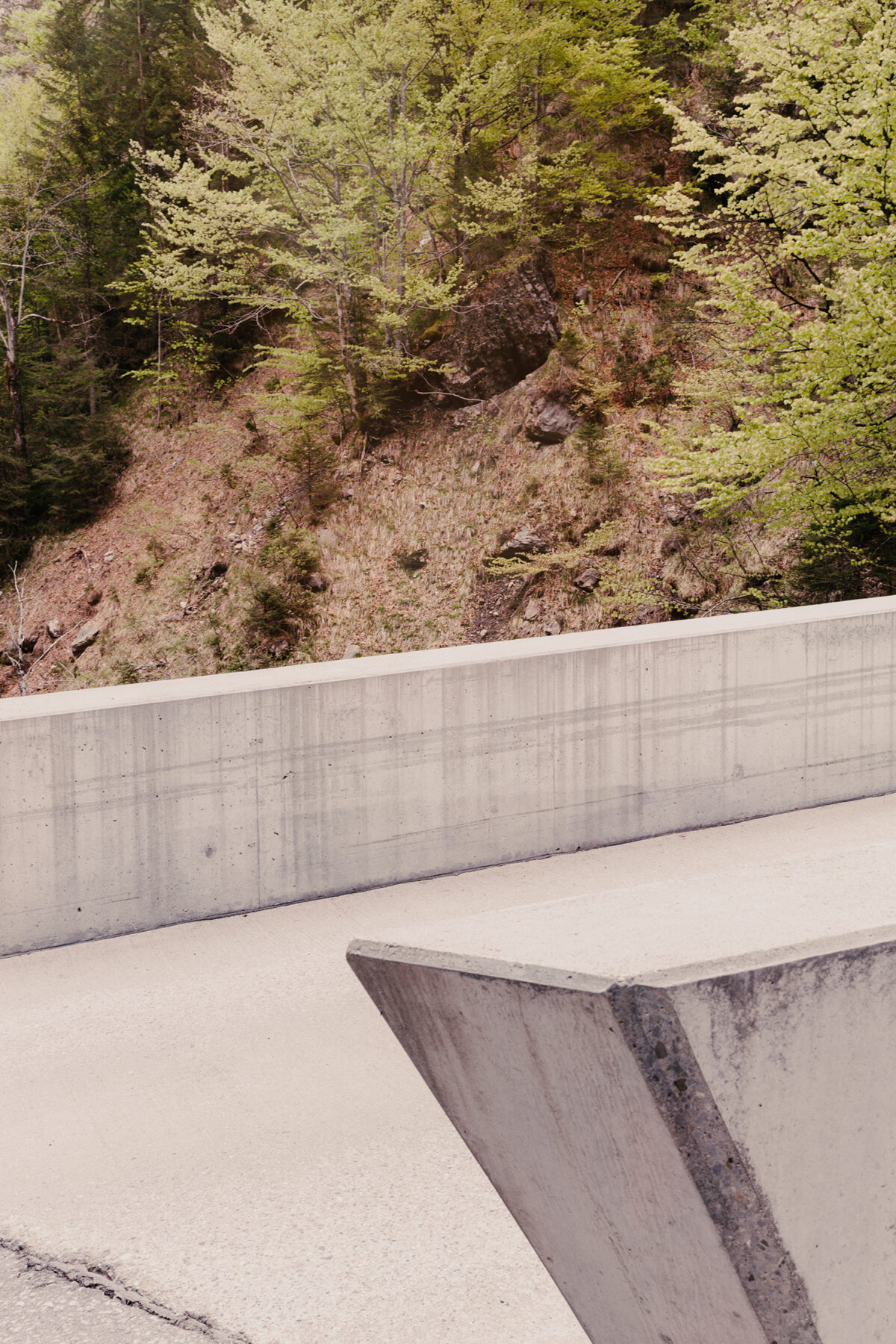 Intersectional and collaboration are words Verena Konrad often uses. Both apply to her work and position within the framework of contemporary building culture in Vorarlberg and beyond. Born in 1979, in Oberösterreich, near Linz, she grew up in a family that lovingly supported her interests. Her mother, a secretary and her father, a project manager for industrial plants, would always ask "what can we do to help you learn more about this," as Konrad says, when something sparked her interest. She studied art history, history and theology and especially in art history, her focus was design and architecture theory: "Initially, I wanted to work at the university but now I am really happy to be very closely working with people in the practical field," she says.
Her drive to understand her environment and to be responsive to people around her emerges from her professional background but also from biographical experience and comprehension, understanding that she "can't just assume that other people know what I know." She cultivated this attitude and it helped her when she was working as a curator with the team at Kunsthalle Wien, the gallery at Taxispalais in Tirol as well as in different positions and teaching assignments.
Next to her work at vai, Konrad is part of the council at the University of Liechtenstein, the board of trustees at IBA Heidelberg (international building exhibition) as well as the Austrian building council at the chancellery. When she's off work, she spends time with her two children and enjoys the occasional one hour run up to a ropeway station close to Dornbirn or riding her bike. Sounds like this implies a fierce schedule? Yes. Does she feel like an archetype for women in society? Not necessarily: "There are other women who work and take care of their children, I don't need to be that role model," she says.
"Planning needs a certain vocabulary so that people can engage in dialog and become more aware of the importance of public space."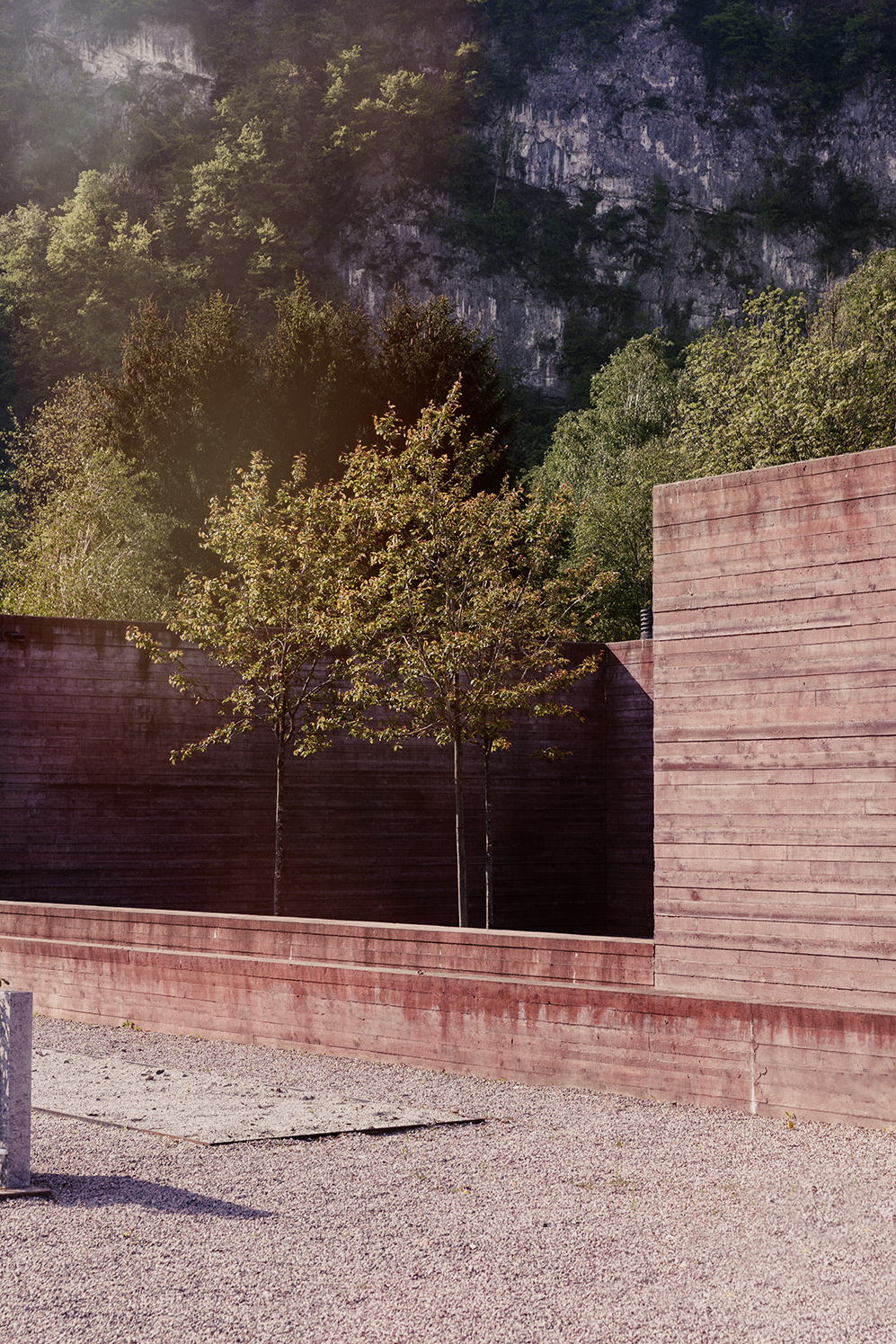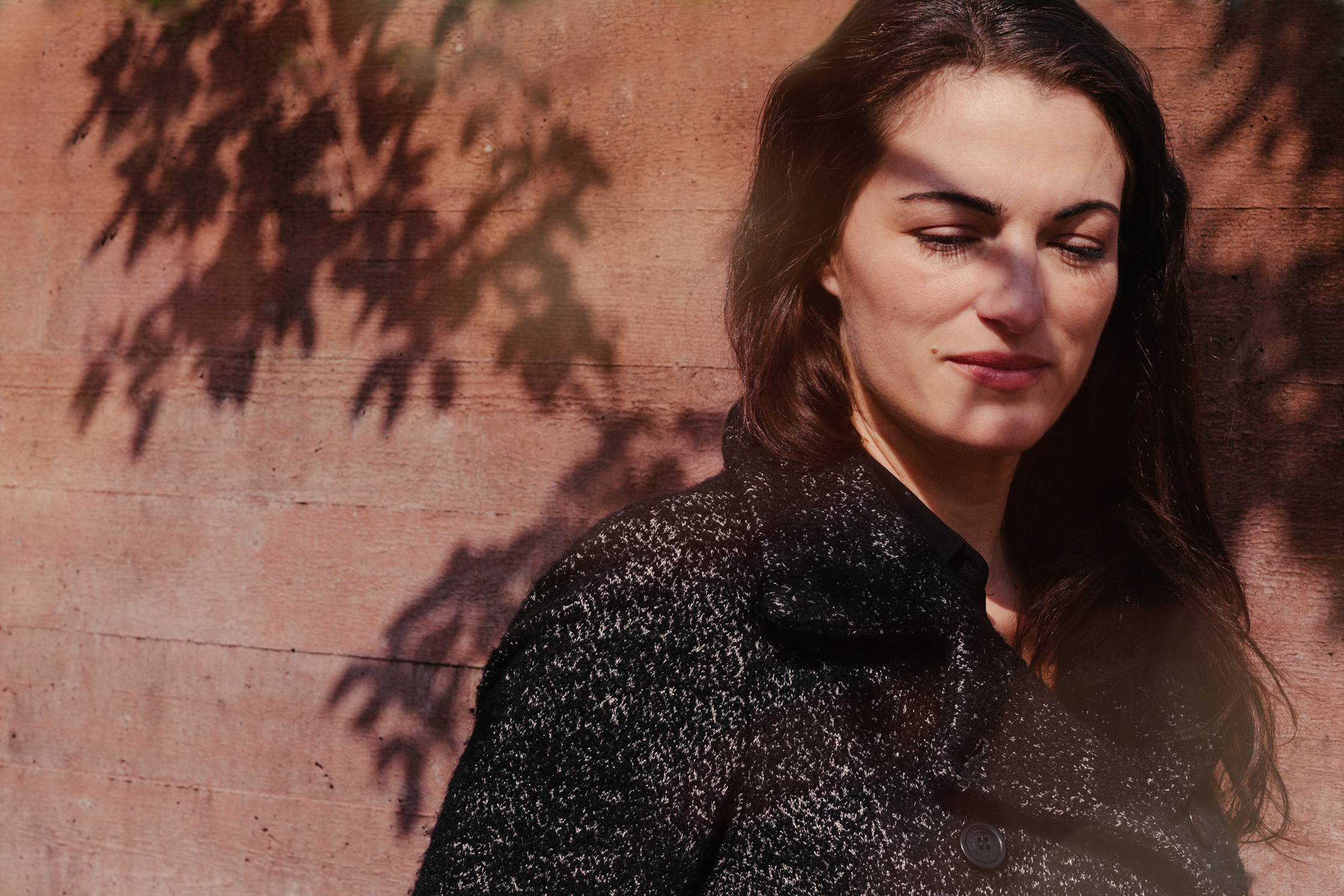 Between Dornbirn and Bregenz lies the small village of Altach. Just outside, there is a muslim cemetery, set gracefully in front of the mountains, facing Mekka. Red concrete, manufactured in a wood sheathing, adds to the calm and inviting atmosphere. Konrad explains that it took "ten years to negotiate between the different muslim communities of faith before this cemetery was built." Dr. Eva Grabherr of okay.Integration and Diversity in Vorarlberg headed this process and almost all muslim groups agreed to use the cemetery together, which is not necessarily self-evident.
The site carries the design of architect Bernardo Bader, the carpets in the praying room were designed by Azra Akšamija and knotted by a group of Bosnian muslim women who used the technique of their home region. Many of the ten percent muslim population in Vorarlberg originate from Bosnia or Albania. "Given the right-wing shift of society, such a project might not be possible today," says Konrad. Yet, initiative often comes from the ground up in this region which holds true for many projects in the realm of building culture here.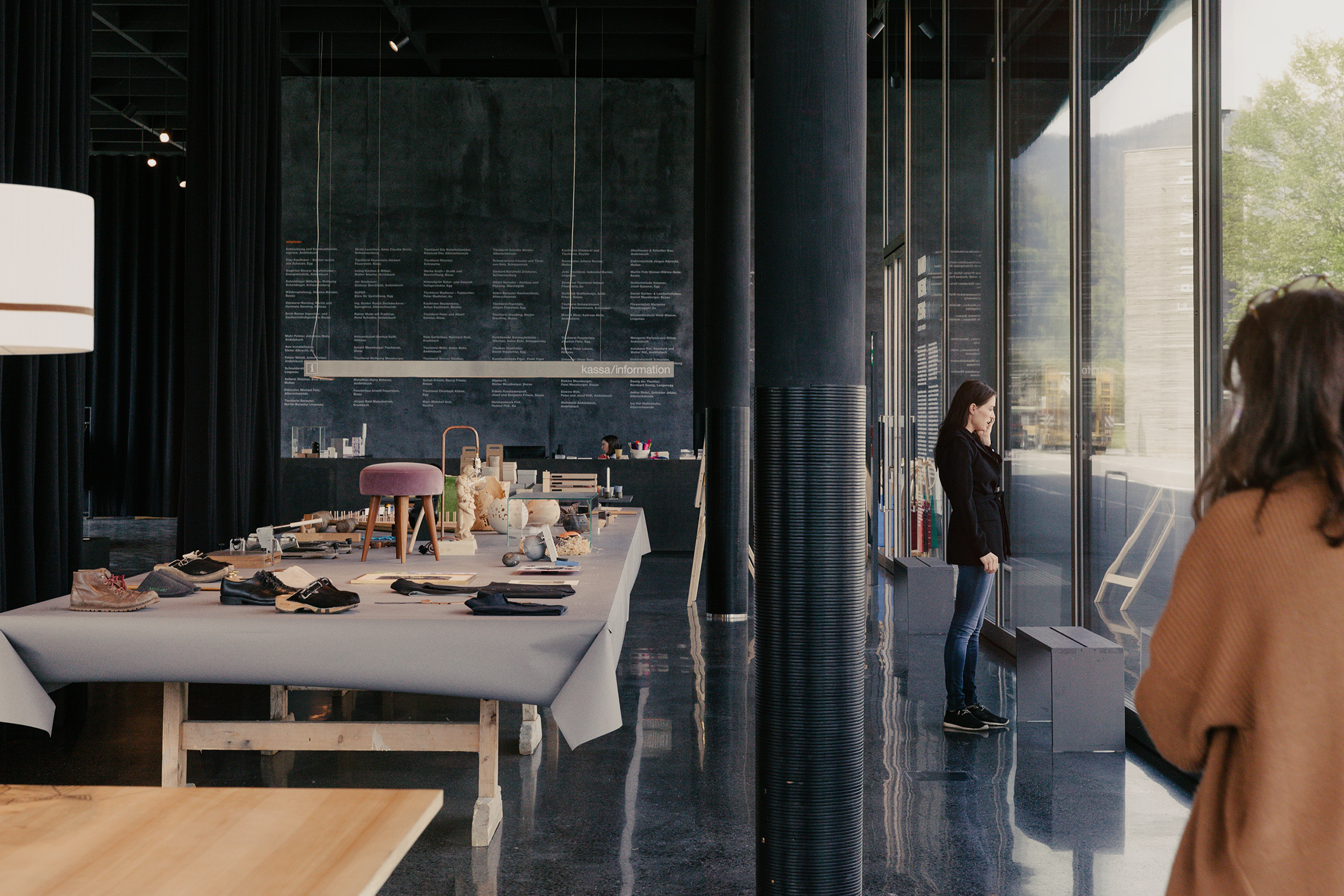 "People know each other here and craftsmen don't want to hear complaints about something not going well as the commuity is closely interwoven personally and professionally."
Initiative for innovation comes from craftspersons in Vorarlberg, especially in the valley and mountains of Bregenzerwald. Thus, craft here has played a huge role in the movement of the new alpine architecture. There is a high density of quality architects in the region and initially, those who spearheaded the movement of Vorarlberger Baukünstler since the 1960s were not architects but craftsmen, like Rudolf Wäger (1941 – 2019). Traditionally, architects, craftsmen and designers have worked together tightly here.
The Werkraum Bregenzerwald, based in Andelsbuch, is a good example for that. Konrad takes us on the 40-minute drive there and we cross "Bödele", a pass that connects Dornbirn and Bregenzerwald. A valley opens up before us, we drive through the picturesque village of Schwarzenbach, Konrad greeting the owner of a local restaurant. People here have her attention, a value, that's important for good cooperation.
At Werkraum, a group of around 90 craft enterprises joined forces to establish this space for exhibitions, meetings and talks. Here, regional craft is exhibited and people can get together, talk over lunch that's provided by the canteen. Swiss architect Peter Zumthor designed the building because the group of initiators valued his appreciation for craftsmanship. One reason for the high standards of craft here, according to Konrad, is proximity: "People know each other here and craftsmen don't want to hear complaints about something not going well as the commuity is closely interwoven personally and professionally."
Yet, initiative from the ground up is not everything. In the 1990s, Austria profited from huge subsidies for culture and education. Konrad remembers, that "in the late nineties you could really feel this funding come into effect." Rudolf Scholten of the social democrats in Austria (SPÖ) was a formative figure in cultural and educational policy of the time, pushing for this investment. 1997 marked a pivotal year in the history of Vorarlbergs building culture: Vorarlberger Architekturinstitut was founded as well as Werkraum Bregenzerwald and Kunsthaus Bregenz.
The latter is a cube, cased by a facade of opal glass. It was designed by Peter Zumthor, as well. During the building process local craftsmen bred the idea of working with the architect in the future, which resulted in Zumthor designing the Werkraum Bregenzerwald. Inside, the floor, staircases and walls are made of grey concrete which is contrasted by the glass ceiling. Both, facade and ceiling allow the daylight to illuminate the space. Natural light is diffused and supported by lusters just above the glass ceiling. Even though the concrete is kind of cold, the light conveys a warm, welcoming atmosphere. When the sun sets, one can witness the rooms turning into a gold-like glow. Dornbirn-based light manufacturer Zumtobel contributed these lusters and is, according to Konrad, "highly appreciated by architects for their custom made products."
Outside of Kunsthaus Bregenz, we rest for a moment and after almost two days of input and traveling around the region, Verena Konrad asks us what we thought of the exhibition. To her, learning from other people is constantly feeding into her own process. A quality, one might think, that's necessary to have when holding a position that is at the intersection of education, institutions and the general public. Konrad is always on the move, absorbing inside and outside perspectives from different fields because that's what it takes to keep an institution such as vai up to date. Six years she has worked in Dornbirn and reflects: "I think it's not good to hold such a position for too long. The inside perspective gets too strong by then." To Konrad, it's not about her own person and profit but the task at hand.
More about vai's work and program can be found on their website. With over 300 members coming from all creative fields, companies and the civic society, vai is a pivotal center for the conservation of and education about Vorarlberg's rich architectural tradition.
This portrait is part of our content collaboration with Austrian lighting design company Zumtobel that illuminates how light inspires art, design, and architecture. See our past explorations here and stay tuned for future ones. A long-standing Freunde von Freunden (FvF) partner, Zumtobel also contributed to the furnishing concept of the FvF Friends Space.
Miriam Cahn's exhibition Das Genaue Hinschauen is still running at Kunsthaus Bregenz until June 30th 2019.
Text: Fabian Ebeling for FvF Productions
Photography: Aimee Shirley for FvF Productions
Paintings: MARE NOSTRUM 17.01.2008 + 27.06.2017; aus dem wasser, 24. + 27.07.2018; am wasser, 12.02.2018, all courtesy of the artist © Miriam Cahn