Until recently, Mark Randel commuted between Berlin and Shanghai. As a design director, he oversaw projects for David Chipperfield Architects. What sets Randel's work apart is the thoroughness of his research and his gentle handling of materials, light, forms, and visual axes.
After 23 years working with David Chipperfield Architects, Mark Randel now focuses on his eponymous studio in Berlin, where he has been working on his own projects since 2014. Randel is currently planning two housing projects in Munich that he developed with the British architect. One of them is situated in the city's Herzogenpark, at Kolberger Straße 5.
This interview is part of our collaboration with Munich real estate developer Euroboden. Learn more about the partnership at the end of this article.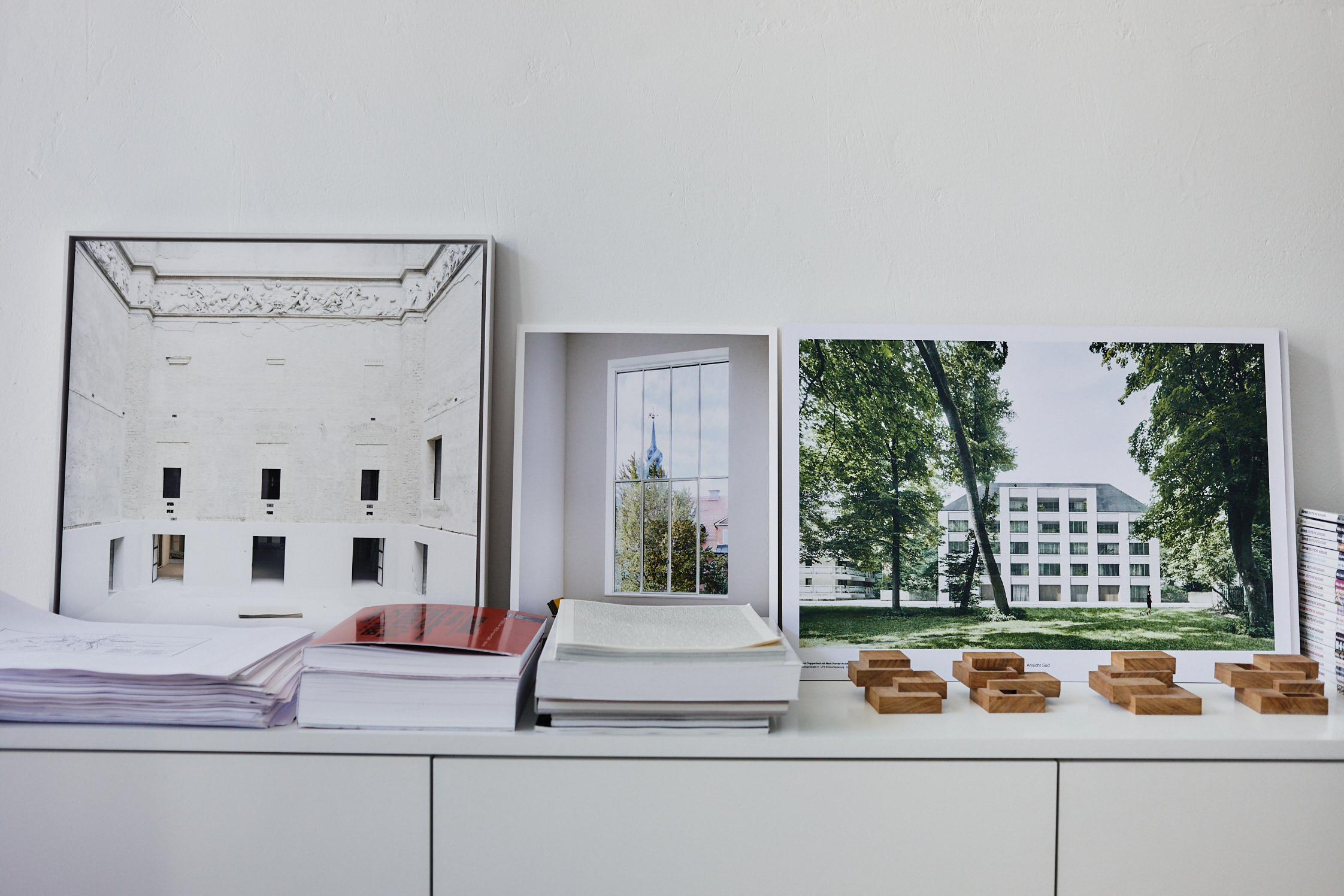 Projects realized under Mark Randel's design direction
House in Munich

Killesberg

Killesberg

Xixi Apartments

Liangzhu Museum
"Like scientists, we take our time for research and experimentation."
Any architect who works for David Chipperfield, a name synonymous with British understated artisanal finesse, must themselves have a knack for subtle contemplation. And indeed, Mark Randel's manner is just as quiet and friendly as his designs, which he defines as "calm, unobtrusive architecture, characterized by a careful consideration of the place and the needs of the residents."
"Of course there is always a bit of ego involved," Randel admits. "But for me, architecture is good when it feels effortless. If it's just the right fit for a certain place. That doesn't rule out building something sculptural or more expressive if it makes sense. But it shouldn't be just for the sake of it. I think you have to look at each situation carefully, and see what you can do. It's about considering and observing each space individually, and proceeding with care."
"Like scientists, we take our time when it comes to both research and experimentation in the design process. Regardless of the cultural context, we always start our work with what's already there," Randel explains. "We pose the question: what is meaningful to the people that actually live there? This process is easier if there is a strong context that causes friction and that can act as a starting point."
In China, where Randel was in charge of Chipperfield's Shanghai office from 2005 until 2018, architects are often confronted with the opposite problem. "There, the city is gridded and everything is possible. The concept has to be generated from within." In European cities, it's a different story: "with projects that deal with structures that already exist," says Randel, "the Chipperfield office is presented with this challenge: to create a balancing act between a strong, modern design language and history."
"I believe that buildings become more beautiful over the years with the help of wind and weather."
Mark Randel's photography
"While one has to think a lot in architecture, photography works quite intuitively. I never limit myself to one specific topic."
The pillars of Randel's aesthetic and professional development—namely observation, experimentation, and sensitivity—can be traced back to his early years. Growing up in a design-crazed family, his Heidelberg apartment was refurbished every few years to fit the latest design trends of the moment. His mother taught visual arts, his step-father was an art professor, and his father was a businessman who also briefly studied architecture. In school, at the age of 16, Randel chose the American architect Frank Lloyd Wright as an examination subject. After graduating from high school he went to work in the architecture firm of a family friend for a year. "I basically learned everything there—from measuring, to drawing, to detailed plans. In the end, I was treated like an architect." Even at the Politecnico in Milan, where Randel spent the "best year of his life" as a DAAD scholarship holder, the emphasis was always on "learning by doing."
An essential way of seeing, or "the art of observation" as Randel calls it, he learned at the former College of Arts in Berlin with Martin Walter, who was a student of Egon Eiermann. Rather than imposing the strict, straightforwardness of the German Bauhaus tradition on his students, he showed them large format slides of his architectural travels. In the dim light of the slide projector, Randel's enthusiasm for details, materials, and the medium of photography took root. The beauty of this kind of education was the emphasis placed on looking beyond intellectualism. "While one has to think a lot in architecture, photography works quite intuitively. I never limit myself to one specific topic—I just grab onto something and see where it takes me. It's only in the process of editing that I sort things out by subject or category."
Randel develops ideas for his architectural practice across a sprawling array of materials. Like the architect John Pawson, whose pictorial dialogues fill multiple illustrated books exploring details, forms, and materials in art and nature, Randel draws on his own image archive when dealing with clients in order to illustrate abstract concepts or the special quality of a material. Like cobblestones, for instance—they're never just cobblestones. "In photos you can easily illustrate how materials age. I believe that buildings become more beautiful over the years with the help of wind and weather. This is classic Chipperfield: an aversion to these artificial materials that fall off the facade after a few years and that don't actually age, but rather just get dirty."
Chipperfield and Pawson, the austere Brits, were prominent role models for up and coming architects like Randel. "And Peter Zumthor, of course. He was God!" So after a year of adventures in self-employment, the choice to join the Chipperfield office in 1995 seemed like a natural fit. "The reduced design language and very clear, well-arranged rooms—and the use of haptic, natural materials. This very calm, atmospheric architecture excited me. I was able to identify with it immediately." From the very first project, a brick villa in Dahlem, it was clear how much Randel could identify himself with Chipperfield's ideas of ​​good architecture.
"Good architecture embellishes life, delights the senses. It makes you happy in the best case scenario."
In his Berlin studio, a bright old apartment in Tucholskystraße in Mitte, sits the model of a very exclusive residential building that Randel is currently implementing in close collaboration with David Chipperfield—Kolbergerstrasse 5, in the Bogenhausen district of Munich. With a pointed finger, Randel removes a piece of the cardboard from the roof. In a small atrium, there is a water basin that catches the light, around which the future residents can set up a small garden in the middle of the apartment. "I want to bring the experience of nature into the house."
"Good architecture, if it is well thought through and if it has a deep understanding of humans, environments, and materials can be very sensual. It makes you happy in the best case scenario." For Randel, this feeling of contentedness is rooted in the tactile: "walking barefoot on a wooden floor, or the morning sun on the breakfast table."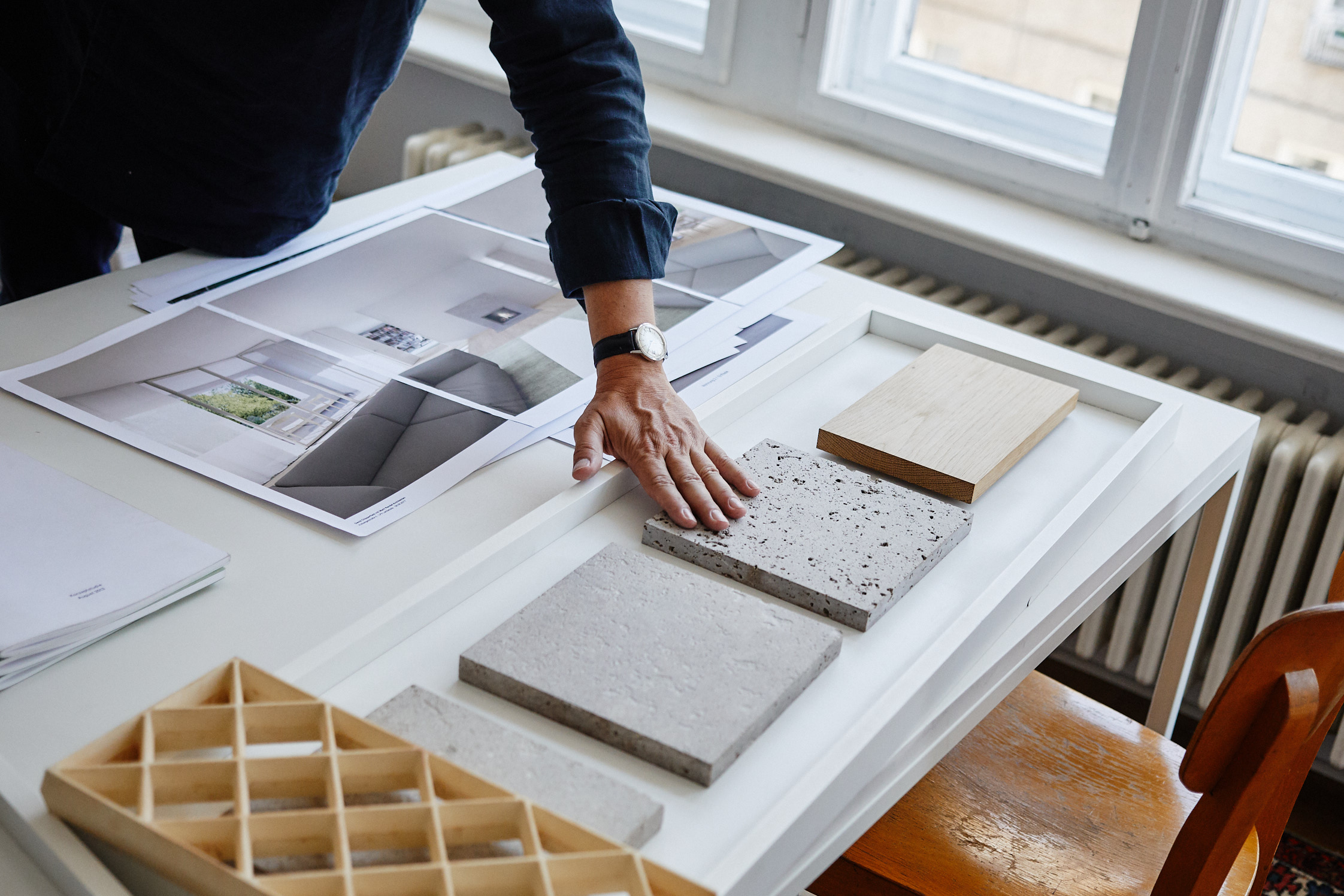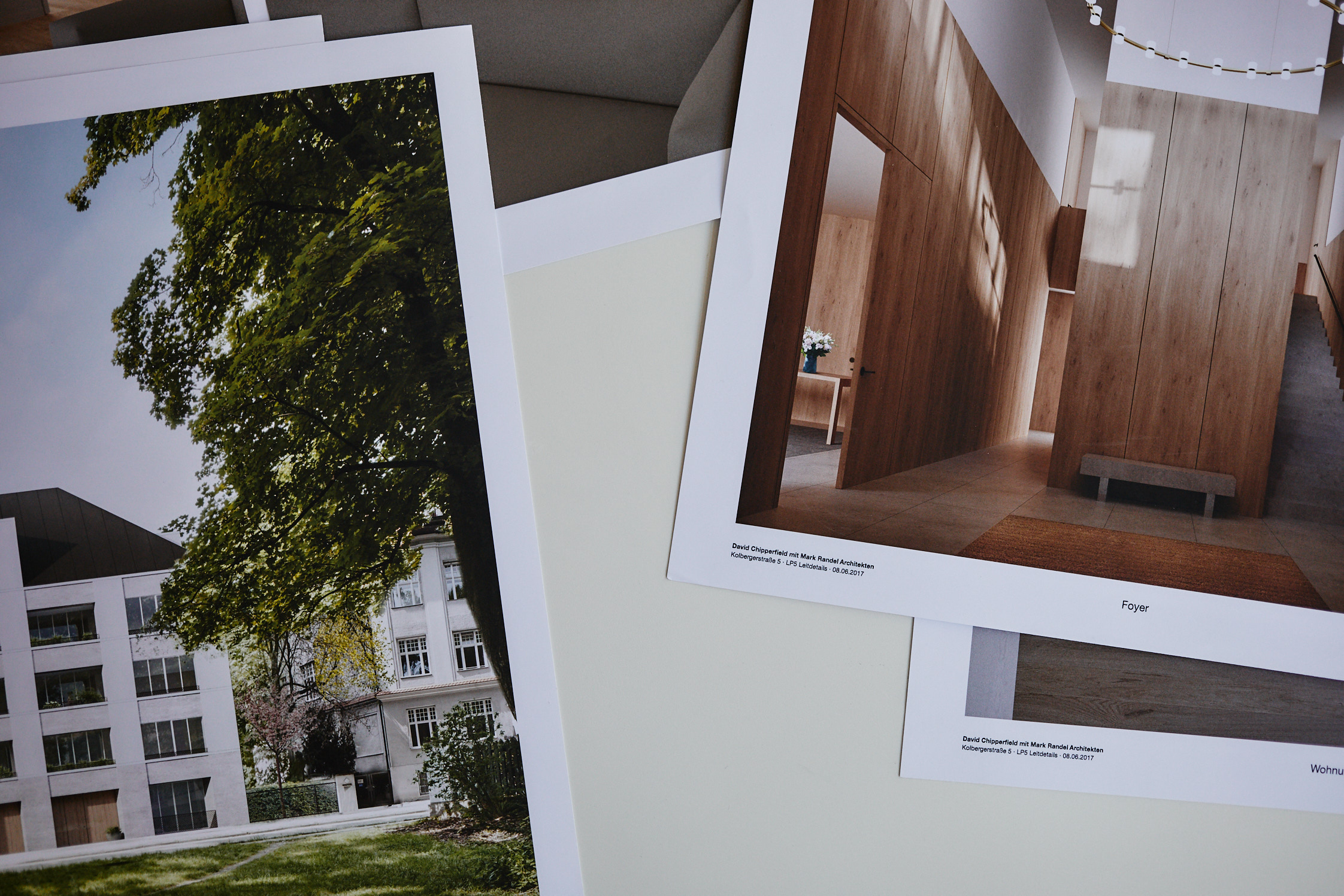 Mark Randel runs his office in Berlin-Mitte. Currently, Studio Mark Randel and David Chipperfield work in cooperation with the Munich real estate developer Euroboden.Kolberger 5 is the name of the modern city apartment building, which is being built on Kolberger Straße in the Bogenhausen district of Munich. For further information on Mark Randel's practice, visit his website and if you're interested in seeing more of his photography, check out his Instagram.
Text: Sarah Elsing
Photography: Conny Mirbach, Mark Randel, David Chipperfield Architects, Simon Menges, Christian Richters