We tend to say that things aren't always what they seem to be. But more often than not they are exactly how they appear.
At least Andrea Lenardin likes to think so—despite the attribution of a different value throughout time—"the things are also always their own." The Austrian-born architect and designer is after the meaning that is contained in the material world: the physical qualities of an object, the way it makes sense in a regional context, the habitual practices resulting in and from it, but also the risk of its future obsolescence and disappearance from our everyday lives. Looking at current trends in product design and consumer culture, Lenardin observes something that she considers to be an alerting comfort of sameness: "Moving through this globalized world, we are confronted with imposed standards and assimilated tastes," she says from her home in Beachwood Canyon, L.A. "Everything becomes more and more exchangeable," she adds. Lenardin, who fears the loss of design's "distinctive regional character," aims to counteract the flattening of cultural difference with her multidisciplinary studio a l m project, which acts at the interaction of architecture, design, and art.
For 'declared_', a current collaboration with long-time collaborator Peter Noever, Lenardin retraces the history of everyday objects that have gained iconic status today, but that might not be with us tomorrow. Physical items such as a type of tableware home to a specific region or an analog medium—like paper—that become obsolete through standardization and digitalization are redesigned for the future. Their exhibition at Galerie Rauminhalt in Vienna is also a call upon the design community to shape the evolution of familiar objects by submitting an idea for their (un)expected future use. "Today, our relation to the material world is occupied by the principles of minimalism, a sharing culture, and nomadic living," says Lenardin without any hint of nostalgia or pessimism. "I'm just really curious how the not-having-of-things will affect future generations—how all the collections not made will be memorized."
"I'm really curious how the not-having-of-things will affect future generations."
Thinking of her own generation and her upbringing in Austria, there are several items that Lenardin recalls to be essential in her life. One of them, the Post-it, is as mundane as it is iconic. Introduced and patented by 3M over 40 years ago, the sticky note—easily recognizable by its canary yellow color—remains a mythical object. For some, Lenardin among them, see the invention of the Post-it as the advent of a new means of communication: "It was quintessentially the first text-message, if you disregard the telegram," she explains. "But as such, it has become obsolete with digital messaging services." For 'declared_' Lenardin collaborated with 3M to produce the largest original Post-it Pad possible. Exhibition visitors can meet at the limited edition 'Post-it bar' and draw on an elevated pad 55 x 55 inches large, containing 840 sticky notes.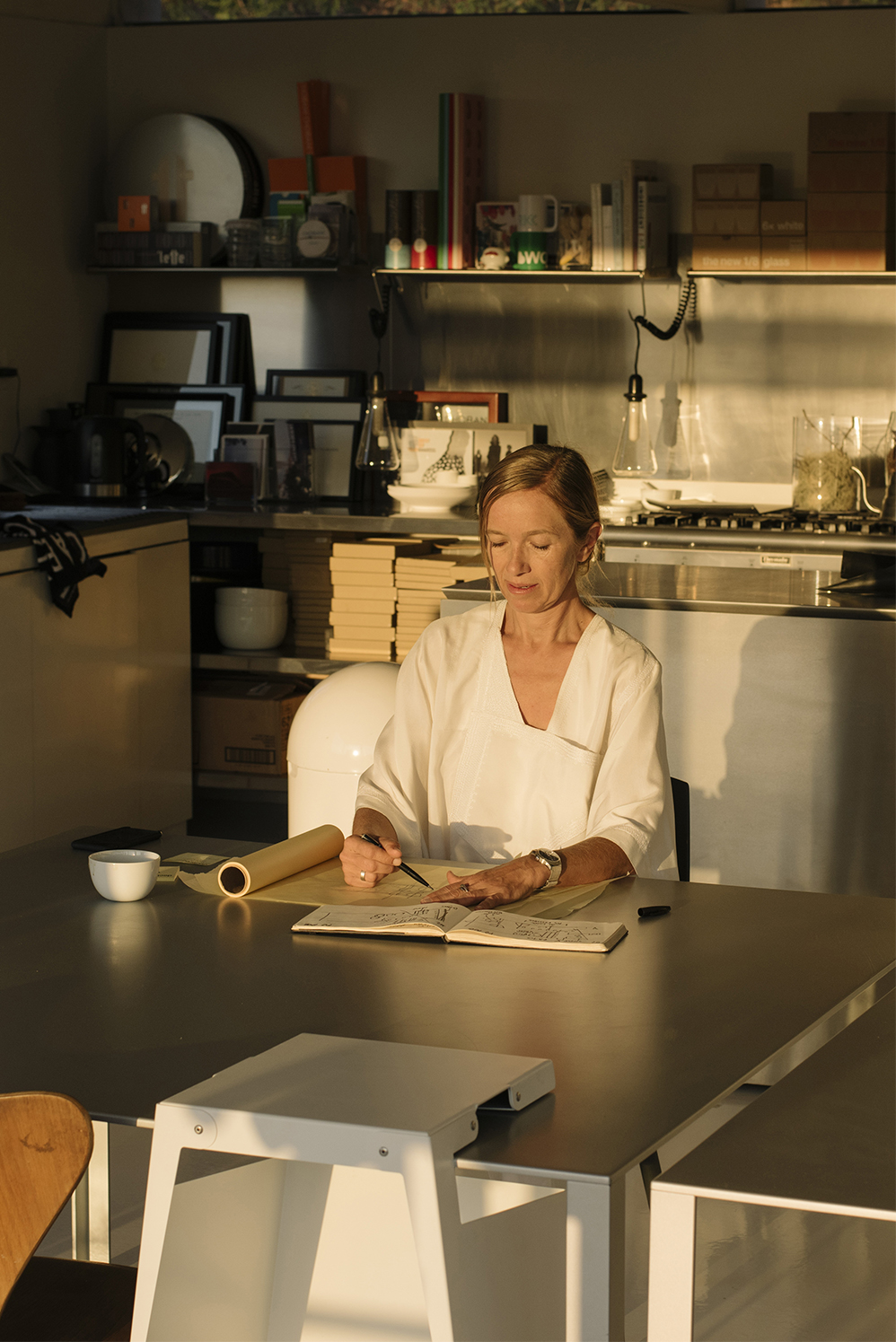 "To me, a project is successful when it connects with the client or user's own memories and when it enables them to make new ones."
As a thing of the past, the larger than life Post-it is now assigned a new purpose through referencing the architectural doodles known as napkin sketch or "serviettenskizze" in German. Lenardin hopes that through the encounter with the specific haptic qualities of the original, visitors will be able to make "future memories." She explains this to be a sort of recipe for all projects she carries out with A L M: "To me, a project is successful when it connects with the client or user's own memories and when it entices them to make new ones." Describing her office's underlying methodology as the "creation of open-ended systems," Lenardin strives to reach a balance of defined and versatile elements in everything she carries out—from the restoration of a family home to the design of a dining plate. "Of course, I cannot be 100% sure about what will be of future relevance, but this is exactly why we design places and things to evolve with the people living in or with them."
As someone who likes to do as much as possible by herself, Lenardin brought the heavy oversized Post-it pad to Vienna in her carry-on. Even though she calls L.A., where she lives with her husband and son, home for more than 20 years, she travels back to Europe five or six times a year and even keeps her apartment in the 4th district of Vienna, where she lived during the '90s studying at the University of Applied Arts—a school known for its transdisciplinary curriculum. Originally a member of the class of architect Wilhelm Holzbauer, Lenardin also studied under Vivienne Westwood and other lecturers at that time: "I pretty much made use of the school as it was thought to be used," she reflects. "The applied arts are not limited to a discipline, but—similar to the Bauhaus philosophy—represents a way of life."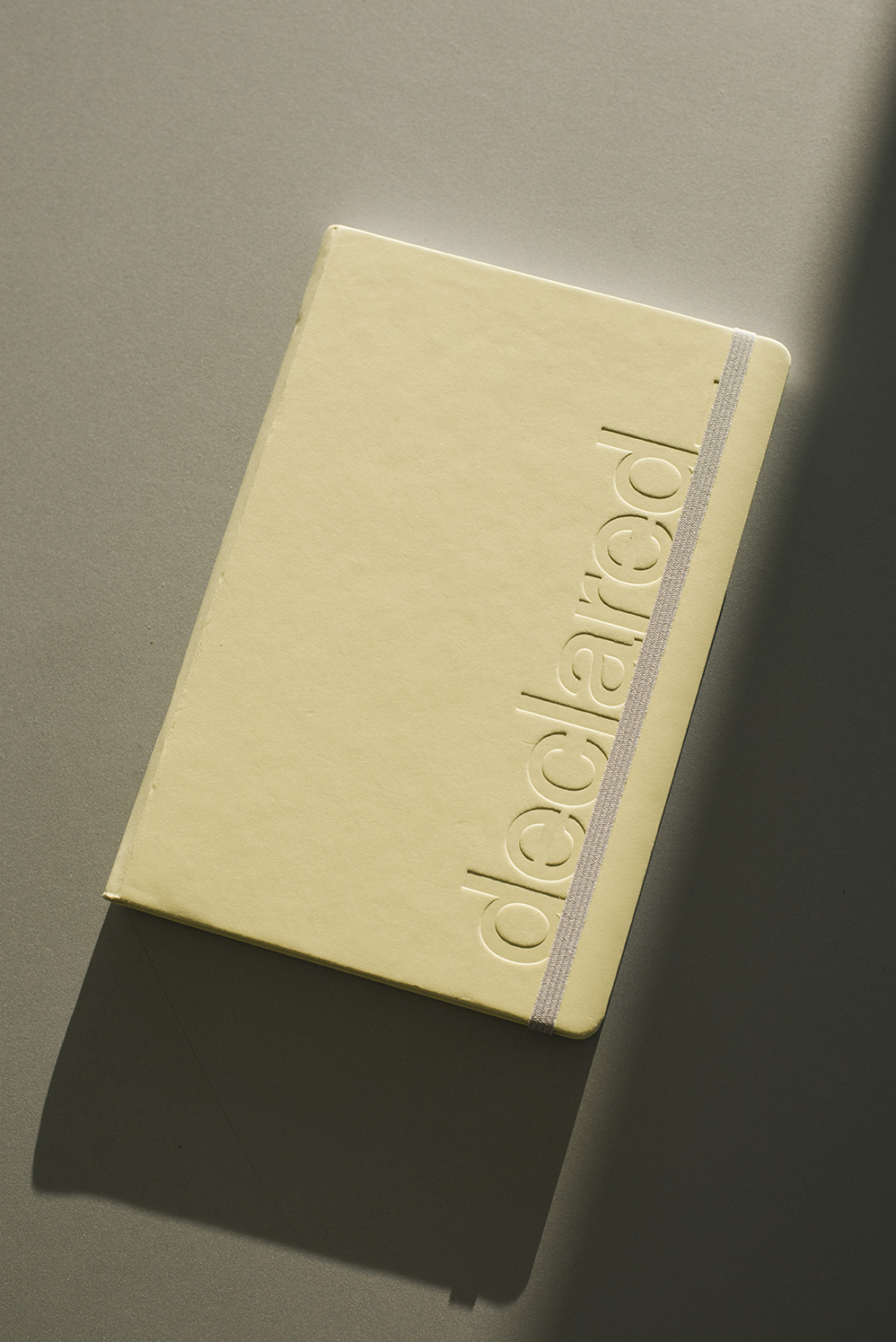 Until today, Lenardin operates with a transatlantic mindset of something she describes as "Viennese resilience" mixed with American excitement. "What I like about working in the US is the enthusiasm you experience when starting a project, which generates a boost to overcome inevitable roadblocks. This is something that definitely doesn't exist in Austria," she says, laughing. "In Vienna I experienced the exact opposite: in the beginning, there's a sentiment of reluctance rather than support," she explains. "But then, once you've earned their confidence, they will carry you over the finish line." Besides bridging European and American work ethics, Lenardin also enjoys working with people outside of L.A.: "I love collaborations across time zones and I love the collision of different cultural settings," she says. "Even the differing moods—when you're calling someone who's about to leave the office, but you yourself have just gotten up—it can bring a fresh perspective to something."
The ambition of her current practice—namely to touch upon every aspect of a project and to create overall experiences—is deeply rooted in her time at the Vienna University of Applied Arts. It was here where she experimented with various media, one of them being exhibition-making, "a typology enabling you to work on everything: the architecture, graphics, visualization, the overall concept," Lenardin explains. For her thesis project in 1994, she relocated to Berlin to design "a museum of consumption," inspired by Michael Thompson's Rubbish Theory. At the center of it was her fascination with the arbitrary correlation of price and value in consumer culture. "I was asking myself what mechanisms would render a product iconic. How does commerce function? Why can certain things gain and lose value irrespective of supply and demand?" A question that is no less topical today, almost 25 years later, at the peak of brand-driven storytelling and influencer marketing.
Much of Lenardin's work—be it an 'instant day' dispenser, or an ATM for cupcakes functions as commentary on the promises of consumer culture. A 1996 installation at the Schindler House in West Hollywood conceptualized the day as a commodity consisting of 'emotional nutrition facts' and ready-to-consume experiences provided in vacuum-sealed pockets. "This is something I come back to again and again, this idea of an 'instant day,' a day that can be bought and consumed," says Lenardin. What is condensed in the idea of Instant Days is nothing less than the ultimate promise of late capitalism, where we purchase things not for their product value, but their symbolic one: "where our everyday lives follow a recipe-like formula and happiness becomes a matter of management."
A perfect square cut in two: Designed to adapt dynamically to individual work styles and needs, the one-meter trapezoidal table system SQUARE, designed for HEARTWORK NY, accommodates the full spectrum of evolving live and work scenarios. Alone or in multiples, SQUARE inspires limitless configurations.
With Lenardin's personal work being a close observation on how we look at goods, it is of no surprise that retail and restaurant concepts became the focus of her studio's practice. "It all pretty much started with Sprinkles," she reflects, "we were given a carte blanche to invent a whole world around a single product." When Lenardin was appointed Creative Director at Sprinkles—reportedly the world's first cupcake-only bakery—American restaurant chains relied heavily on the comforting sameness of both their menu and interior. "At Sprinkles, we looked at each location anew—creating a sense of place drawn from the individual neighborhood with the only constant being the quality of the cake and the service." The outcome of her 10-year career with Sprinkles was in fact a whole universe; A L M Project designed everything from the architecture (tailored to each location), the displays, packaging and specific cupcake arrays, even the apparel and training of the service staff was down to A L M. "Sprinkle's success has been analyzed over and over again, but there isn't that one key ingredient, instead it is the synthesis of commited attention to every detail," says Lenardin, who has seen the same people returning to buy their cupcakes at Sprinkles for the last 15 years.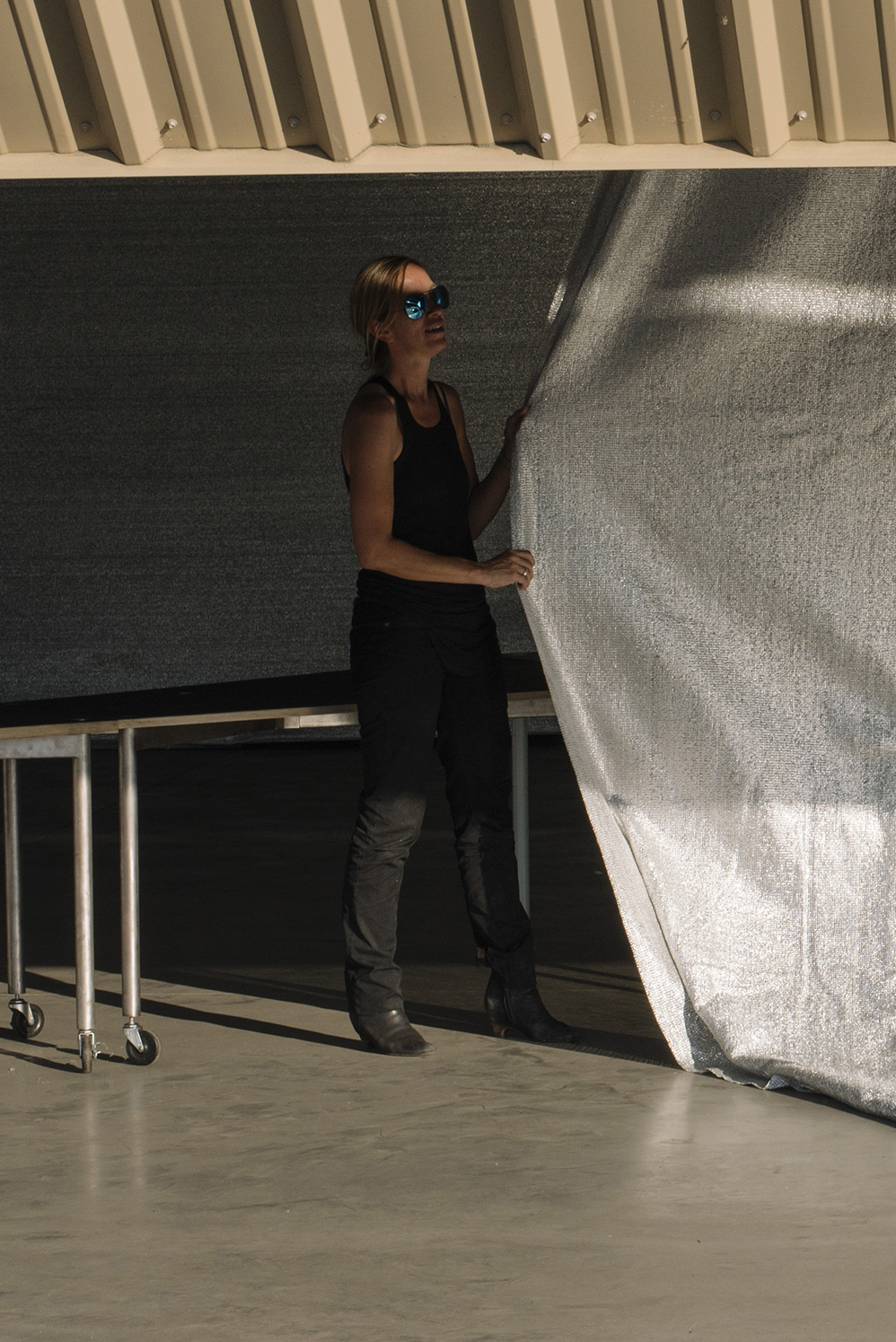 "Getting together to eat has to do with giving each other our time. And time represents the ultimate luxury today, while material status symbols do not count as much anymore."
After Sprinkles, the designs of A L M accompanied yet another American success story, written by the Turkish-Kurdish entrepreneur Hamdi Ulukaya and his Greek-style yogurt brand Chobani. A L M's design for the flagship café in Soho, New York was followed by three collaborations with Michelin star chef Corey Lee in San Francisco—with In Situ, his restaurant at SFMoMA, being the most recent one. Lenardin, who is known to host popular dinner parties, believes that cooking and eating together has become the luxury of today. "Getting together to eat means giving each other our time. And time as intangible commodity in our fast-paced culture becomes the most precious gift greater in value than material status symbols. Material possessions are less desirable than experiences today, and it will be interesting to see what effects the sharing age will bring along."
With more and more people refusing redundant possessions, there might as well be a chance for product design to move away from the generic, back to the particular. For Lenardin, this will mean to stick with her concept of future memories, marrying the specific with an open ending. "This is where I find the biggest joy in my work, each project is like planning a new journey, then you get on the road and you allow curiosity to lead the way."
Is there a product or object in your life you do not want to miss in the future? Think about a future purpose for it! declared_ is accepting design proposals until October 8, 2018. Selected submissions will be presented at Galerie Rauminhalt in November.
For those in the Bay Area, book a table at In Situ for a dining experience designed by Andrea Lenardin. To follow her other work, visit the website of A L M project.
Photography: Kenny Hurtado
Text: Vanessa Oberin